I often come across cool products and real gems of businesses that I feel everyone should know about. So I've decided to do a regular spotlight on my favourite businesses just to share the love a little. Hopefully it gives you some new options for your online shopping. There's a bit of a theme which works alongside waste free July….
Natural skincare bars
Ethique makes beauty bars (shampoo, conditioner, skincare, and deodorant to name a few) and I constantly find myself recommending them. I'm a repeat customer and use a huge range of their products. I absolutely love their shampoos and conditioners! All of their beauty products are presented as bars with paper / card packaging – no plastic bottles! They even tell how many bottles you've saved from going to landfill with each purchase.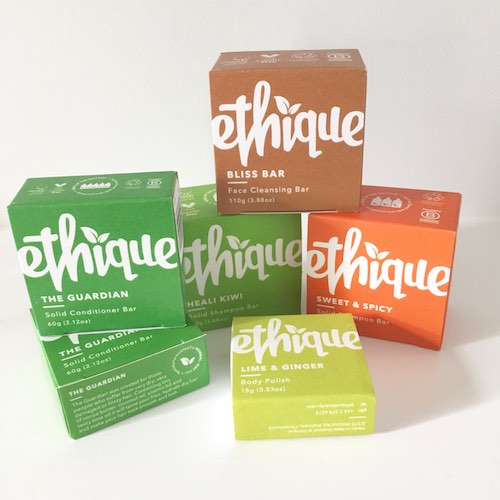 Floral felt creations
I've been a follower of Oh Em Gee for years now and I am just loving Emily's current floral and leafy designs. Emily is a felt florist and her floral felt creations are stunning. Perfect for home décor and events. I love that these are hand crafted and are something beautiful that can be enjoyed for years and years.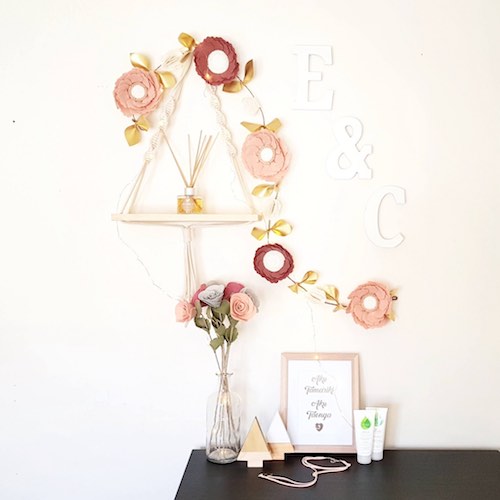 Image copyright: Oh Em Gee
Laser cut cake toppers
I'm a big fan of Love From Seventeen and I am constantly loving all of the pretty cake toppers I spy on their Instagram page. They offer a huge range of laser cut items for all sorts of events and celebrations. I love that these items are not disposable and can be reused yourself or sold / gifted so that someone else can love them too.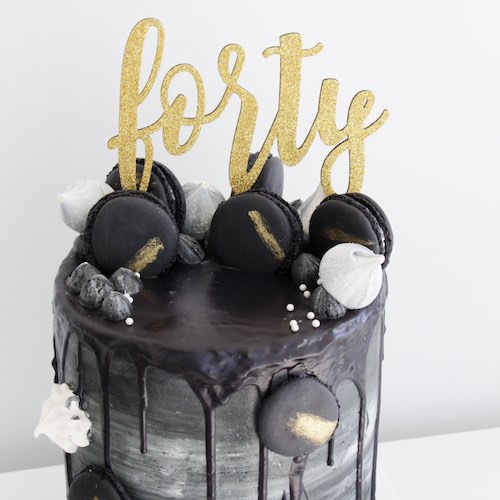 Photography: Hiedee Hantz
Getting organized in the kitchen
If you follow me on Instagram or Facebook, you might have seen that I did a bit of a pantry organise over the last few months. Our pantry was a mess and very disorganized. Now it is the picture of pantry perfection! I follow Be Organised in social media and am constantly motivated by Nat to de-clutter and get organized.
I used a mix of our glass jars and blackboard labels. I emptied everything that was in packets into jars so that I could more easily see what we had. I also found a wonderful local wholefoods shop where I can purchase flours and other ingredients and package into basic paper bags or even my own containers. It felt so good to sort the pantry that I'm inspired to keep going – I've since organised a large storage space under our stairs. The key for me is having good jars / containers and be able to make it both functional and pretty. I'm focusing on one space per month. Anyone else inspired?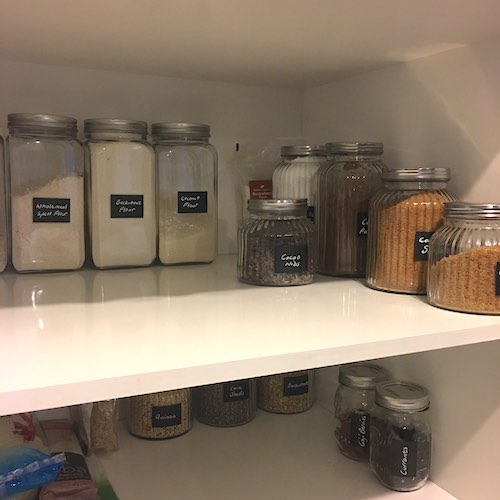 What have your awesome finds been recently? Would love to hear about them below!