A few years ago when I was of an age that didn't start with a 4, I hosted a little birthday party for myself to share with friends. I put it out to our Facebook followers to decide the theme – the choices were vintage or floral fiesta. The results ended up pretty even so I decided on a mid winter floral fiesta party theme with a subtle vintage twist. Here is a collection of images from that party along with a few ideas that might help you create an easy mid winter get together with friends. All party supplies came from Miss Mouse Boutique.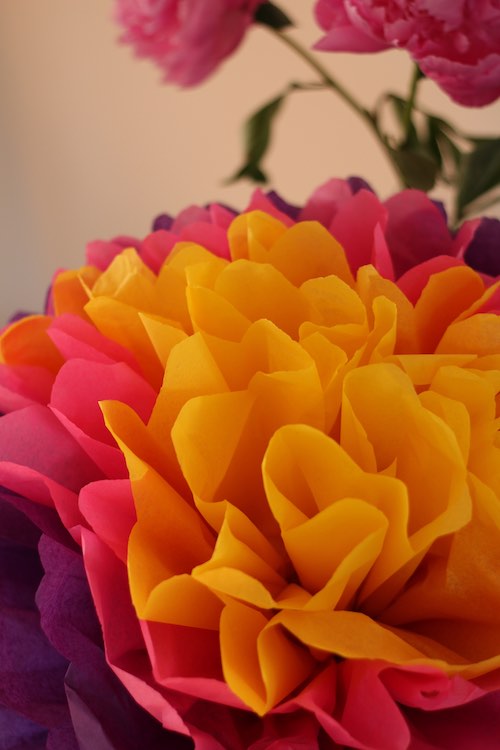 Nothing screams party like a decorated party space. We had received some gorgeous gift wrap from hiPP Australia so I decided to use these to create my own bunting. The papers I used were the Clover Aquamarine, Full Bloom Creme and Full Bloom Navy. This paper is thick and gorgeous so it works perfectly as a table runner too. You can see a full tutorial on how to make your own paper bunting on our blog.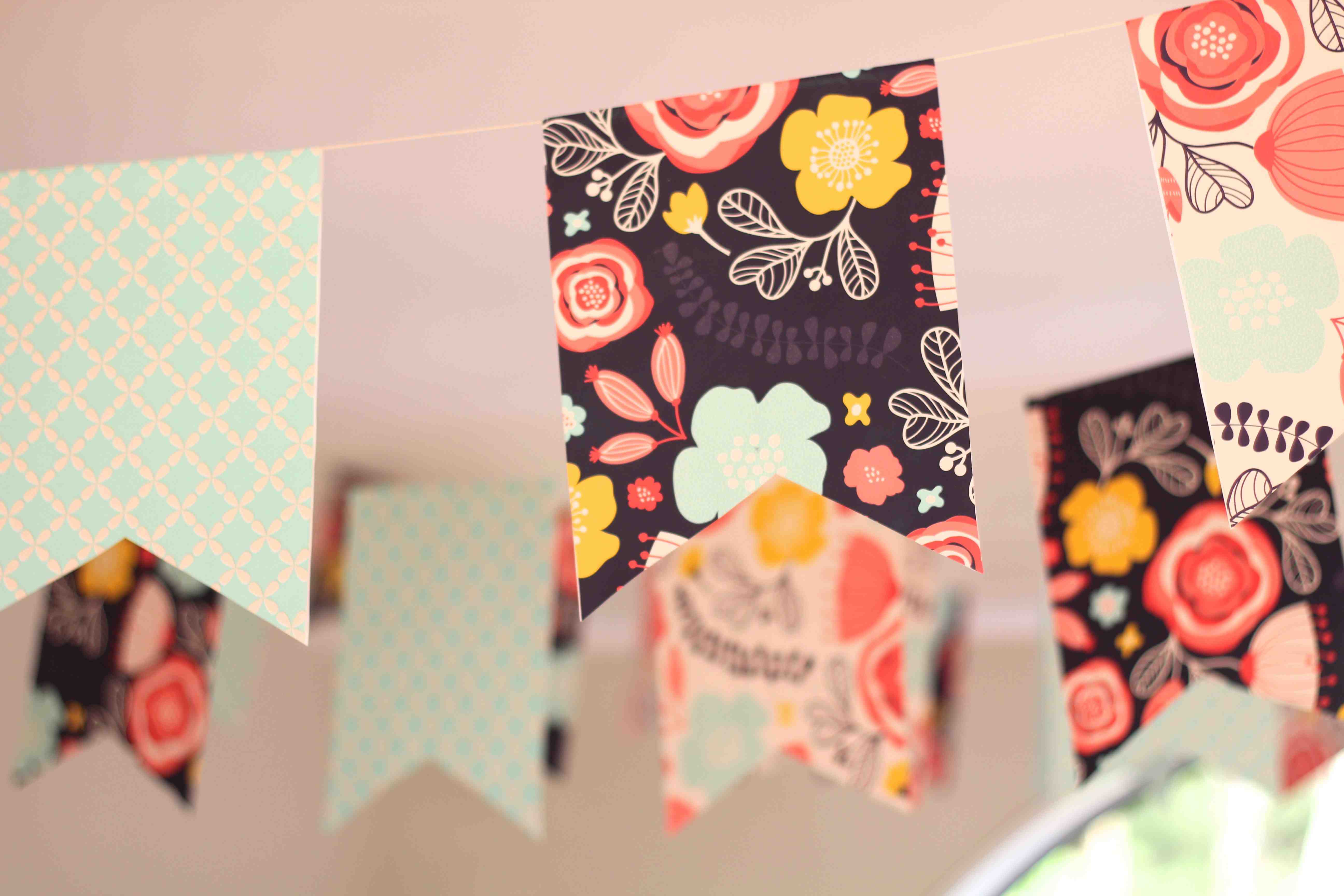 Once created, this bunting was hung across our party space. I wanted to create a bit of an outdoor dining fiesta vibe. If I'd had some fairy lights, I would have strung those through the space with the bunting too.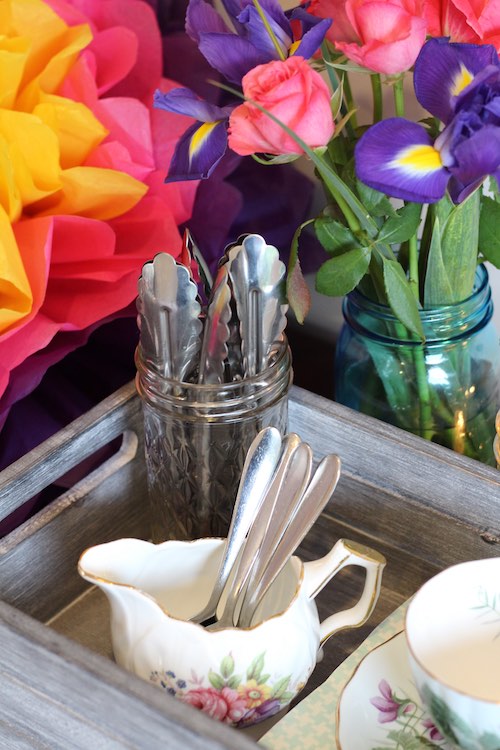 Bright flowers in pretty mason jars were used as party decorations around the room. An assortment of mason jars were also used as tea light holders.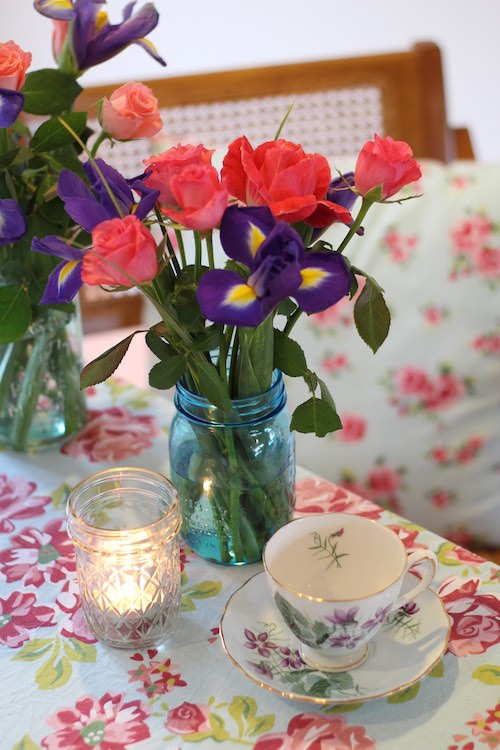 When you host a party, often the last place you want to be is in the kitchen. With this in mind, I put together a really simple menu which could be fully prepped ahead of time and just required a reheat prior to serving. On the menu was a zucchini spread from Annabel Langbein's A Free Range Life cookbook, homemade crostini, and salmon and cream cheese blinis with dill and cracked pepper.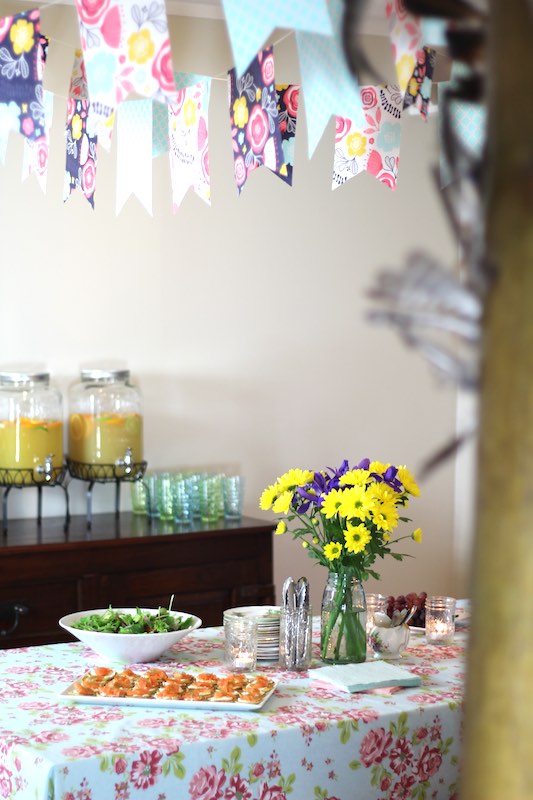 I set up a couple of drink dispensers for the evening. One was boozy and the other alcohol free. It's always great to have options.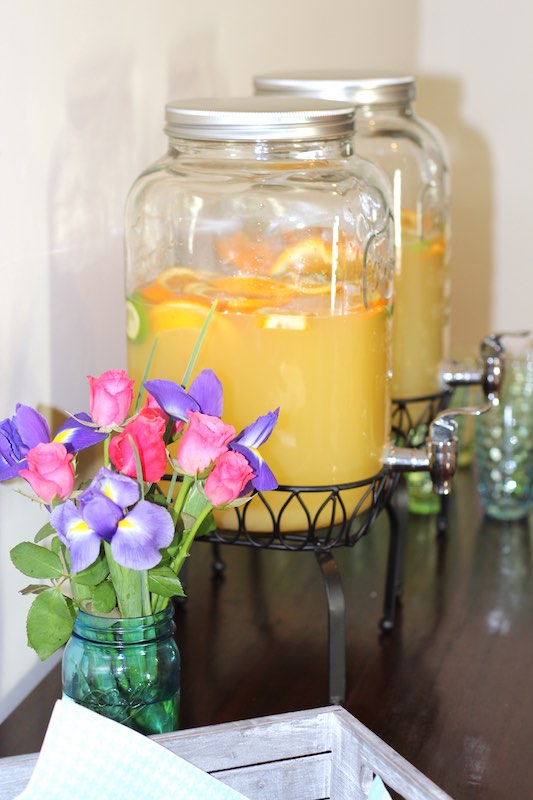 For mains we enjoyed two delicious quiches both from Chelsea Winter's My Family Table cookbook.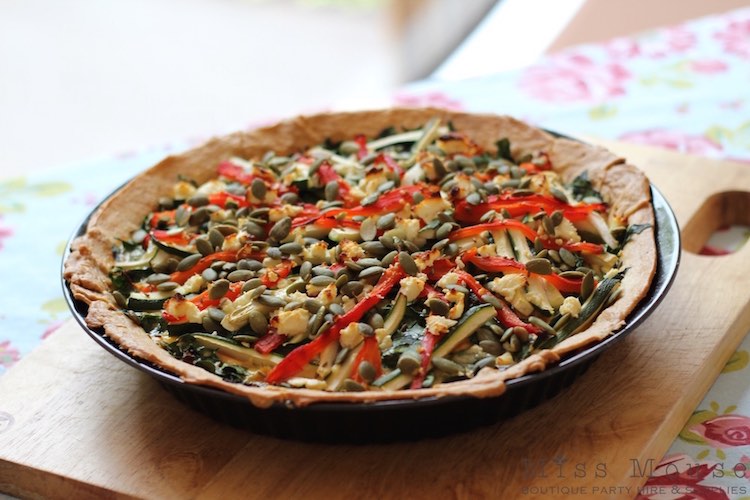 These quiches were served alongside a couple of salads. The first was a rocket, pear, parmesan and walnut salad with a simple dressing of olive oil, lemon, cracked salt and pepper. The second salad was a greek style salad with a similar olive oil and lemon dressing.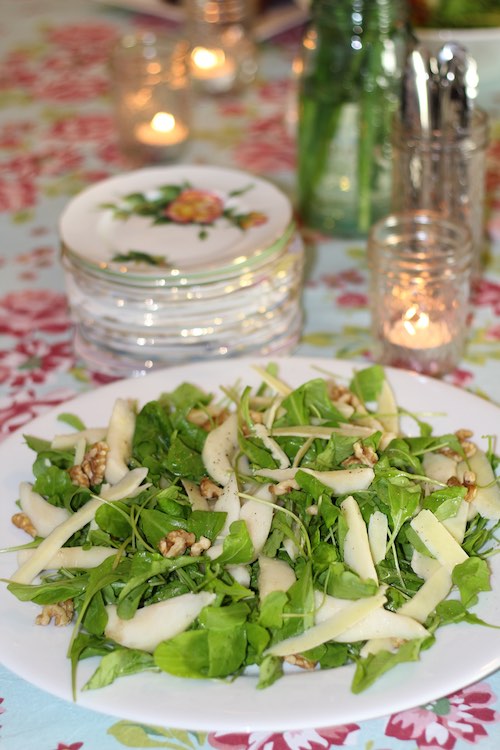 For dessert I made Chelsea Winter's Chocolate and Raspberry Mousse from My Family Table. This is a wonderful chocolate mousse recipe! I made them up in our 4oz quilted jelly jars, popped the lids on and stacked them up in the fridge. This is a small serving size but perfect for a rich dessert or if you think your guests may not have too much space for dessert. If you want a bigger portion size then our 8oz quilted jelly jars are a popular option along with our 230mL glass jars.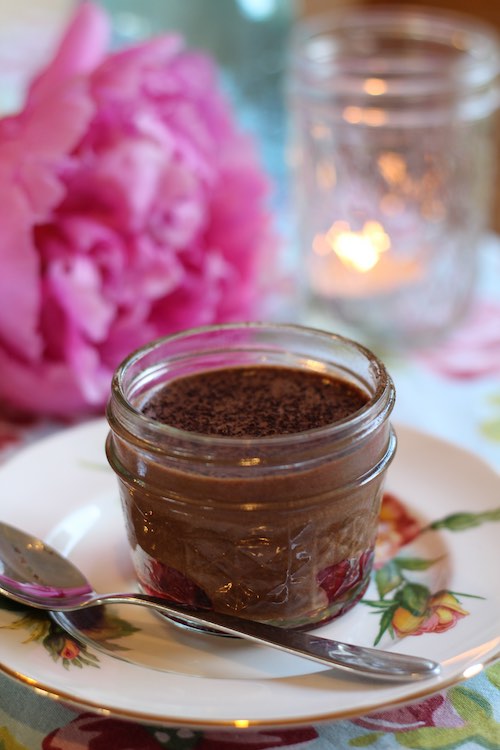 This was a really easy party to put together and such a lovely evening with friends. I hope it has given you some ideas for your own mid winter party.
x Kylie