My youngest daughter turned 7 earlier this year. Her birthday was right at the very end of the school holidays so we had a safari inspired pool party with friends once school started back. Her safari party was inspired by her absolute love of tigers, leopards and lions and included lots of black, white, orange and green party supplies along with animal prints. Being a pool party, it included plenty of swimming along with a treasure hunt through my parents' avocado orchard. You can see a picture of the adorable "treasure" further along in the post.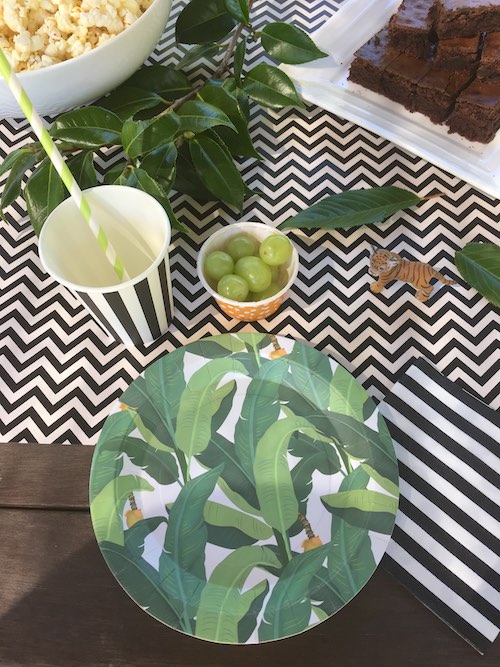 I used our black chevron table runner as a base for the party table. A table runner without a table cover underneath is a great idea for an outdoors party as table covers do tend to catch a breeze and lift. The table runner adds some colour or design and can be easily stuck down with a little double sided tape. Layered on this were our Troppo Leaf paper plates with the Black Tie paper napkins to the side (showing are the black and white stripe side) and the Black Tie Paper Cups. The Apple Green & White Stripe Paper Straws helped to tie through the green from the plates to the foliage and the pop of orange with the serving cups helped to bring in the colours of the balloons.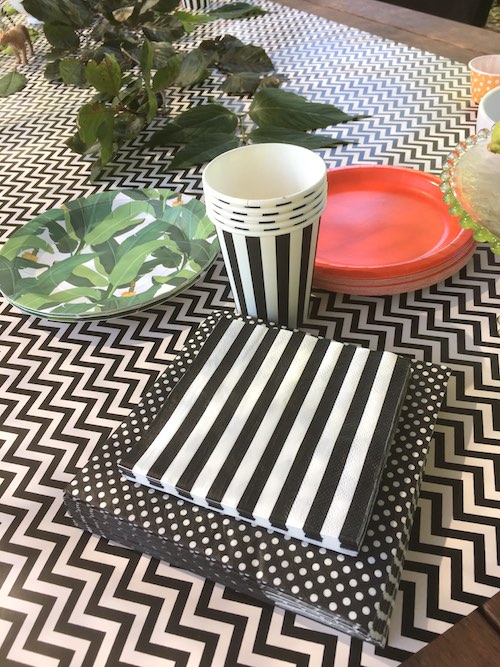 Lots of leaves and branches from my parents gardens were scattered along the party table and a collection of Schliech tiger, lion and leopard figures adorned the table too. Many hiding amongst leaves or by a place setting. Party food included a collection of our favourites – popcorn coated in Whittakers white chocolate, grapes, watermelon, chocolate brownie, potato chips, sausage rolls with tomato sauce, and mini hotdogs made using small dinner rolls and little sausages.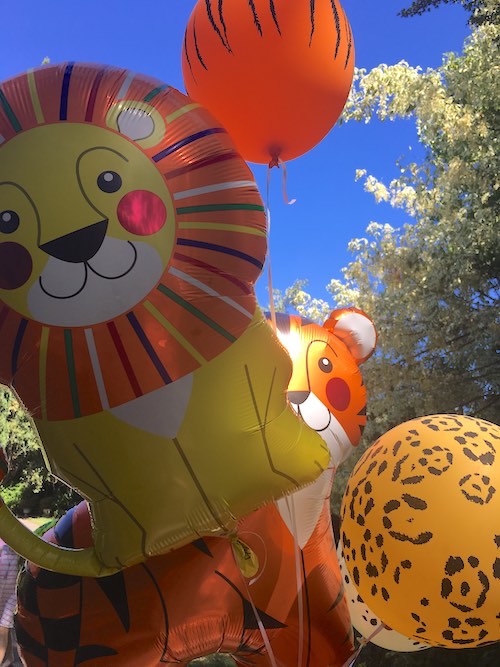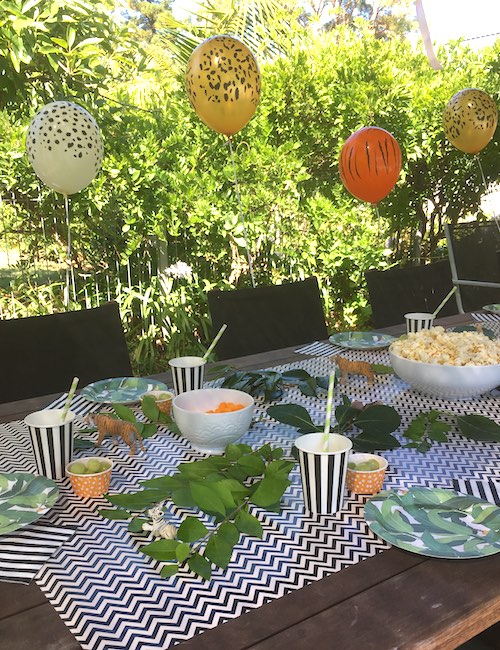 Our party decorations featured helium filled foil and latex balloons. The animal print balloons decorating the chairs were also used as party favours. At the end of the table at the party girls place setting was a big bunch of balloons featuring our much loved foil smiling tiger and lion balloons.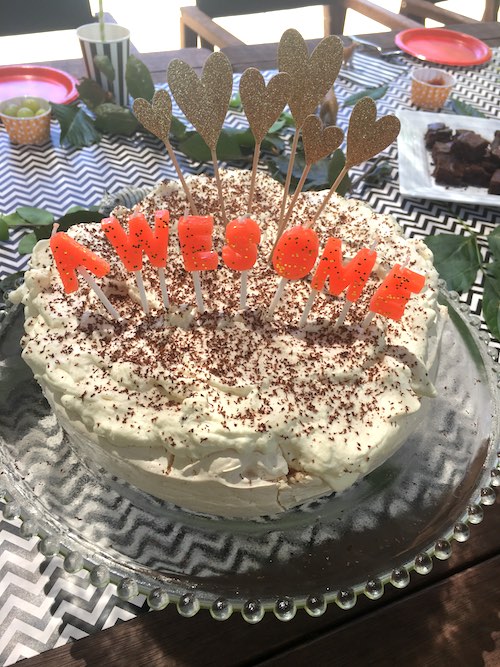 My best idea for this party was to make the much requested pavlova the birthday cake. It was topped with lots of Chantilly cream, grated dark chocolate, our gold heart toppers and AWESOME candles. You know how often you have lots of left over birthday cake? This just doesn't happen when you serve a pavlova. Not even a scraping left over! A true testament to how great Annabel Langbein's Fantasy Pavlova recipe is.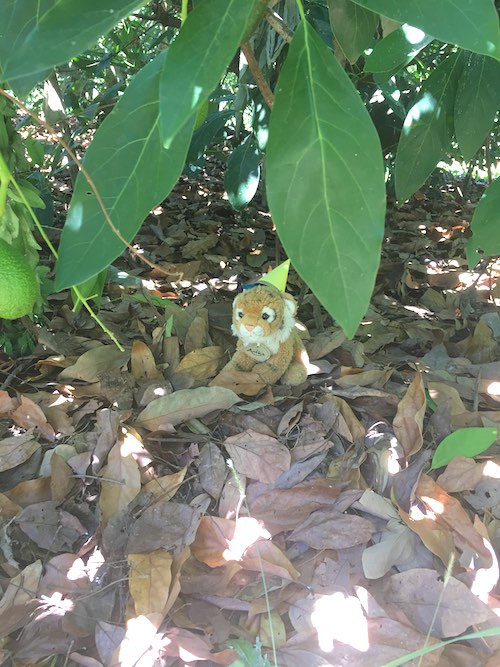 And, as for the cute treasure found on the treasure hunt, we dressed lots of my daughters soft big cat toys in small party hats and hid them amongst the trees. The treasure hunt was more of an animal rescue which was adored by the 7 year old party goers. Awwwwwww!
I hope you have enjoyed this lovely little safari party. What was your favourite part?
xx Kylie