We received a new shipment of Meri Meri party supplies yesterday and, as per usual, it was filled with the most delightful party goodies. One of our favourites was the Rainbows and Unicorns range. This range is perfect if you are looking for unicorn birthday party ideas. We have picked what we feel are the best items in this unicorn birthday party collection and teamed them up with coordinating items from a few other ranges. This range has an amazing mix of both pastels and brights. There is also glittery gold in there too. We really love this mix as it gives you so many options for creating your party space.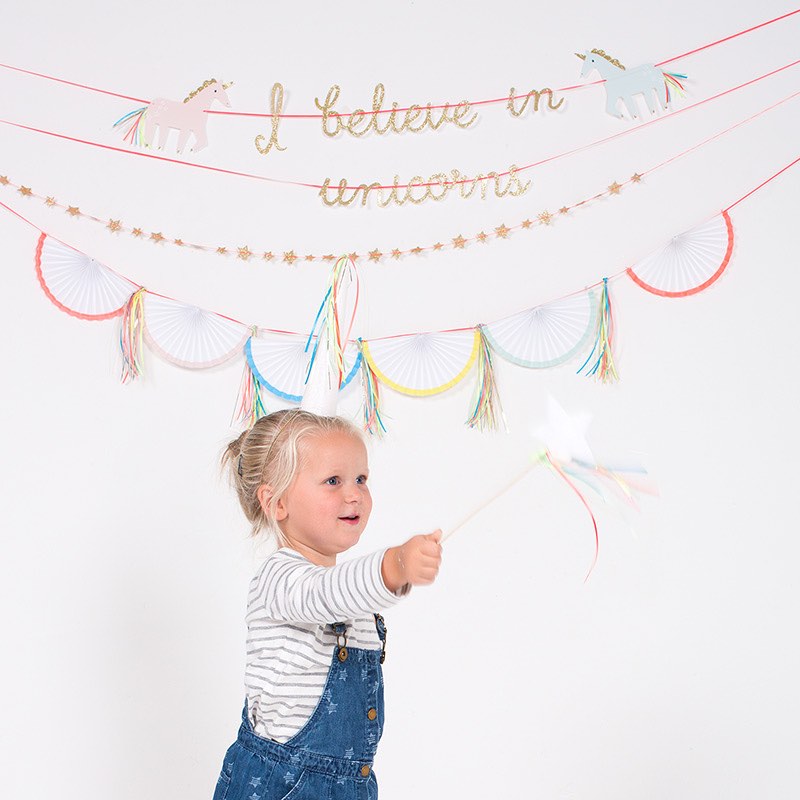 From the Rainbows and Unicorns collection, we have the stunning Unicorn Garland, Shooting Star Cake Topper and Sparkly Wands available. If you are looking for unicorn party decorations, you really cannot go past this pretty garland. It comes in 4 sections as shown and collectively gives you just over 9m of decor. Some bunches of balloons in your chosen colours would complement this garland perfectly.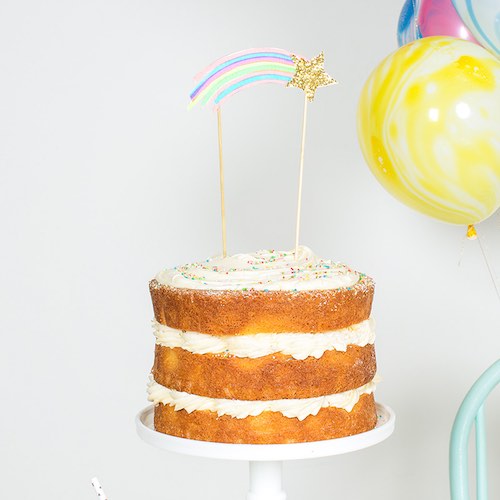 We have had the Shooting Star Cake Topper in our online party shop for a while now and it has been a very popular cake decorating option (great for a rainbow party theme too). Cake toppers are perfect for busy people or those who are cake decorating challenged. You simply ice your cake and pop the topper on top along with some birthday candles. You could even go crazy with some rainbow sprinkles.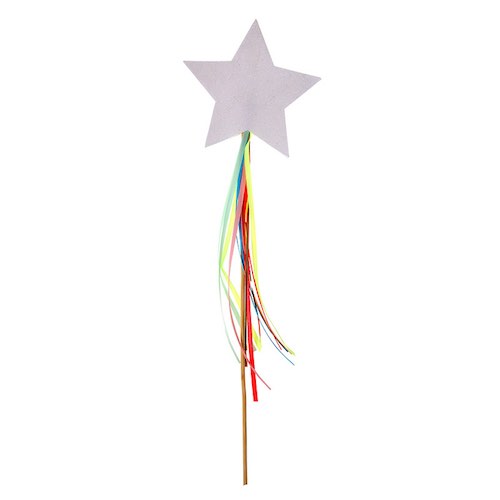 The Sparkly Wands are a great unicorn party favour option. If you are setting a party table, they look amazing placed on each party plate. They will provide lots of fun for the party goers and they can take them home at the end of the birthday party.
If you are wondering what plates, cups, napkins and other goods you can use with these items, here are a couple of options for you. The first plays up the rainbow tassels which feature in the Rainbows and Unicorns items shown above. In this colour way, we have added the Rainbow paper plates, Carnival chaos paper napkins and Rainbow stripes treat bags, along with the Rainbow tassel garland and mini milk bottles.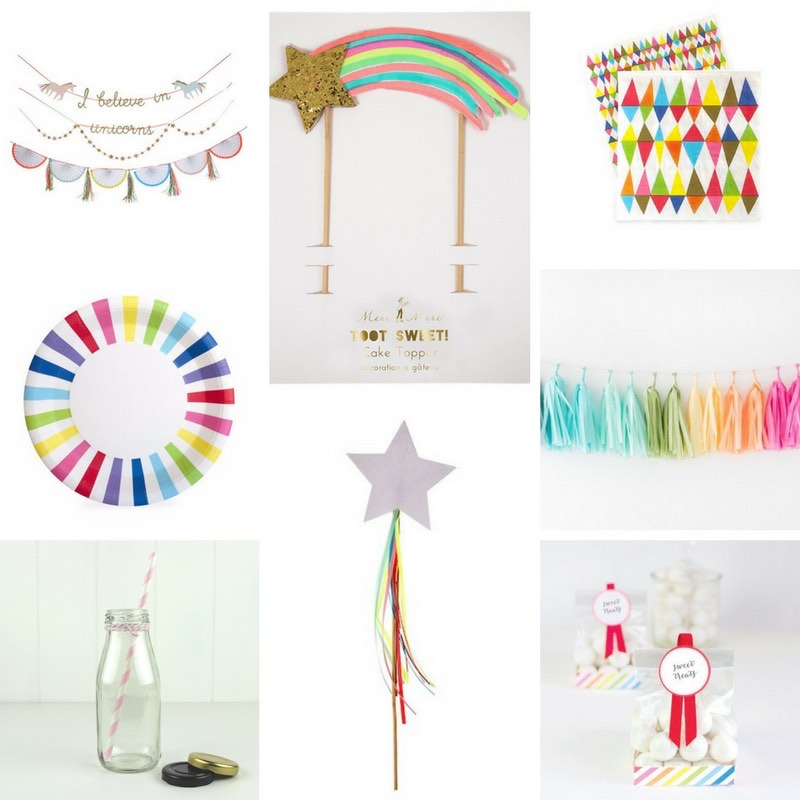 The second option pulls out the pastels and gold more. In this colour way, we have added the Pink confetti dessert plates, Mint confetti paper napkins, Pink confetti paper cups, Gold crush paper straws and Powder Blue baking cups.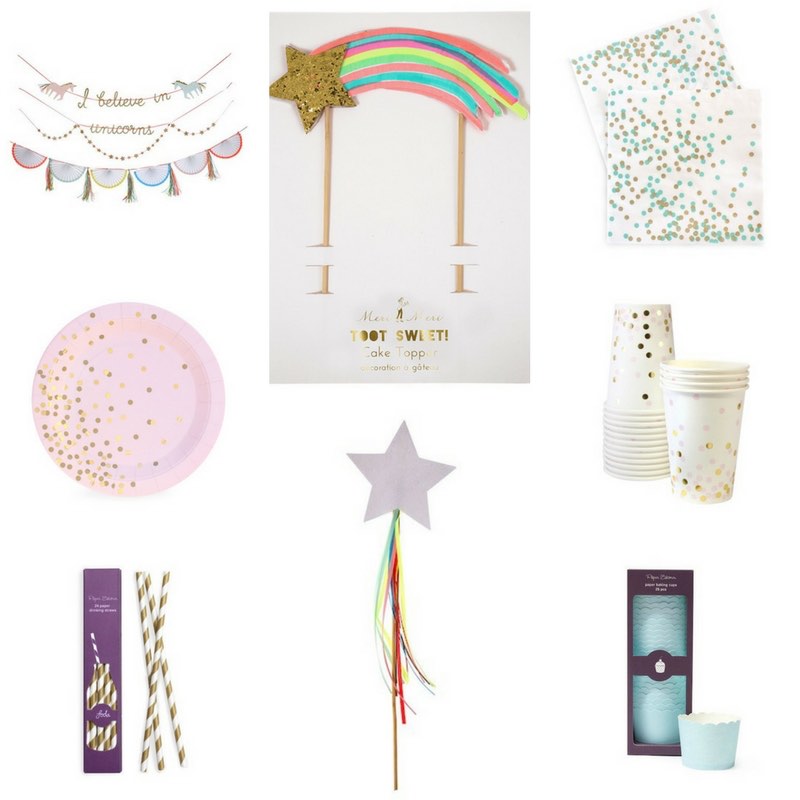 We hope you have enjoyed these unicorn birthday party ideas and that they help you to plan your next unicorn party. Let us know what your favourite colour way is below! Can you guess which one mine is?