Hello everyone and welcome to our first blog post! It is really exciting to be beginning this blogging journey with you all. This post is all about who we are, how we started and our plans for this blog.
Miss Mouse is a family run business located in rural Albany on Auckland's beautiful North Shore. She was created early in 2013 and started as a somewhat small idea but grew rapidly to being what you see today. We saw a need for boutique party supplies and stylish party hire options that would cover the whole host of events that we all enjoy celebrating at different stages of our lives… baby showers, birthday parties across the ages (so far, we have covered 1st birthdays, an 85th birthday and everything in between!), hen's parties, weddings, Halloween, Christmas parties….
And who is behind Miss Mouse? Well, it is really just me (Kylie, aka Miss Mouse), Mike (Mr Mouse), and our two girls, Amanda and Laura.
The purpose of this blog is to provide you with lots of inspiration and ideas which you can use to create a fabulous event without too much stress. Our first feature covers a celebration that I absolutely LOVE! Stay tuned, it will be posted later today!
x Kylie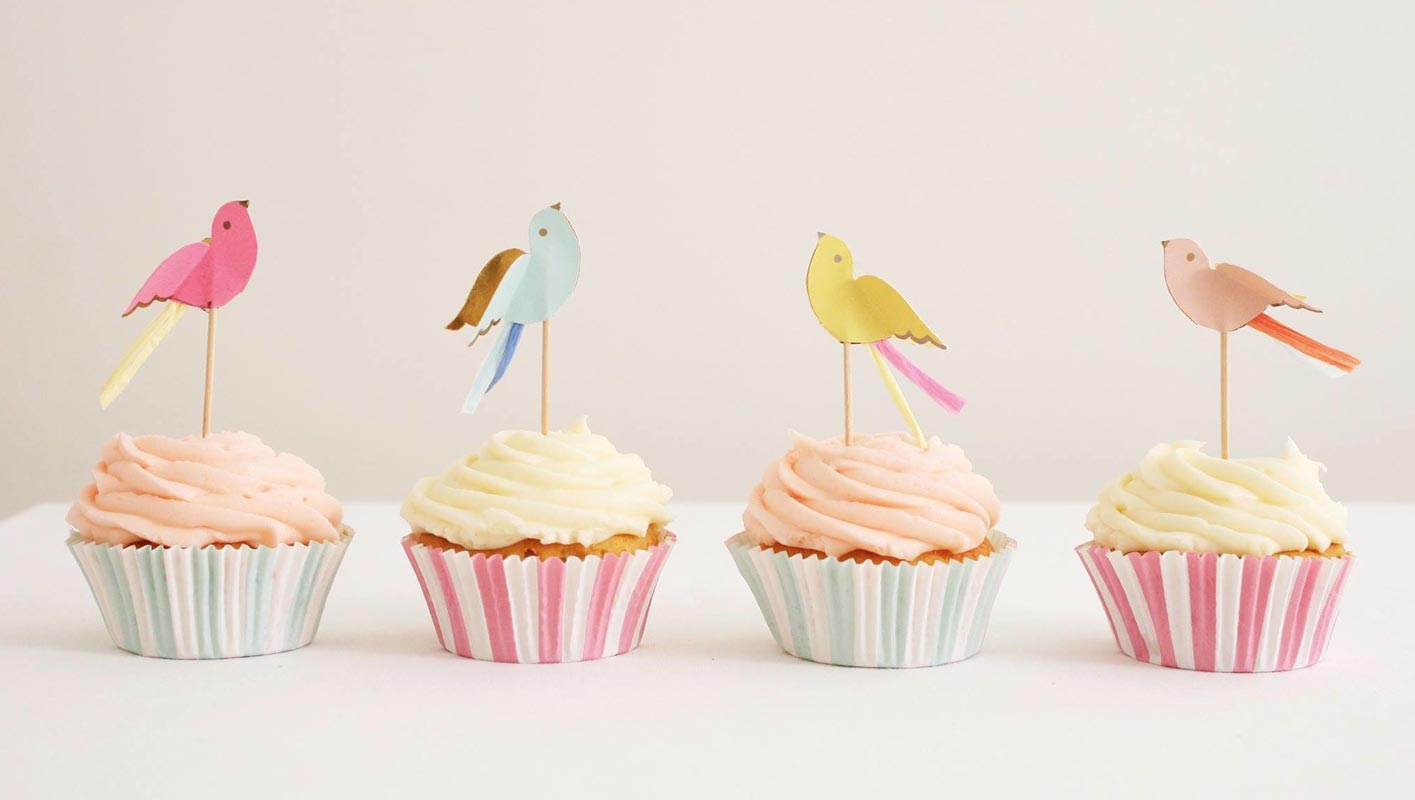 Image: Pretty Birdies Cupcake Kit by Meri Meri