You may be wondering how to make your own advent calendar. Well, they are actually quite simple to do because there really aren't any rules and you can be as creative (or not) as you like. What you include inside them is entirely up to you also. This blog post is here to inspire and provide you with some Advent calendar ideas.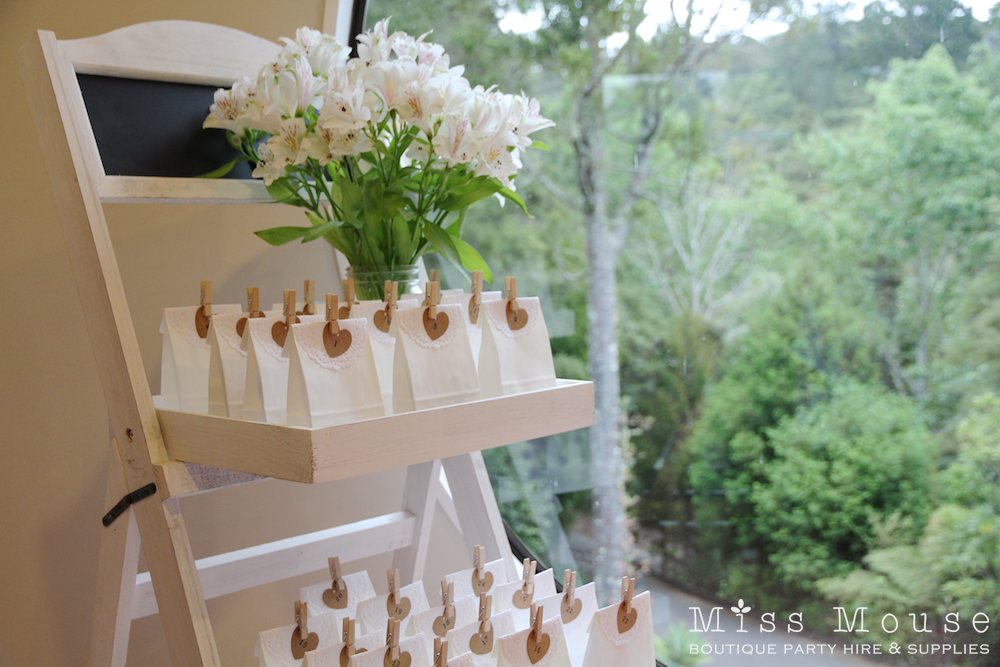 This year I decided to use some of our small white paper pages, paper doilies, heart shaped kraft tags and wooden pegs. I simply stamped the numbers on using our alphabet stamp set and put it all together. I placed the bags onto a white wooden stand with a big bunch of white alstromerias in a quart sized mason jar. I really like the natural and simplistic look of this combination and my girls think it is very beautiful too which is a win.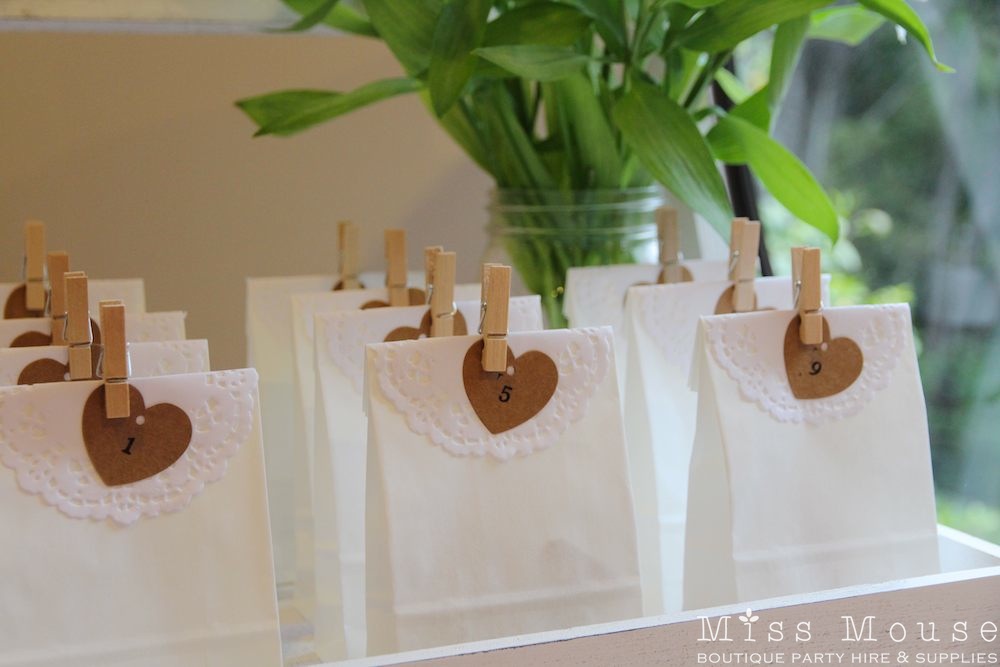 I'm planning to change the flowers throughout December. Some of our tea tree is flowering at the moment so they will be next!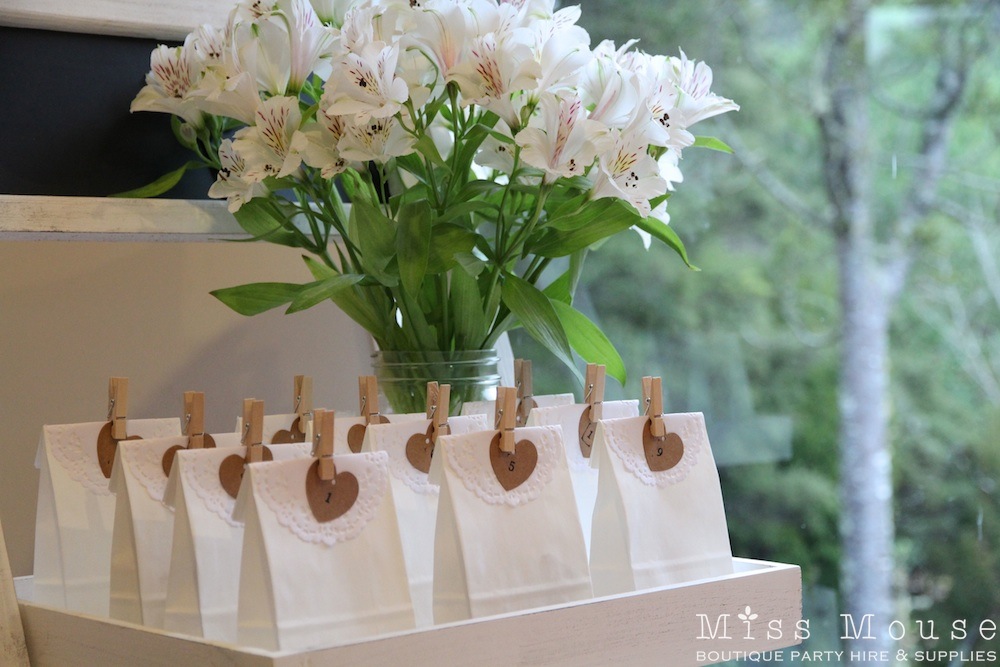 So, what did I include inside the bags? A big mix of things actually. We have Christmas poems, notes about special events that might be occurring that day, chocolate (of course!), "pick an activity" notes which are for the girls to select one of the items on the bottom tray each time to receive one of those notes. At the moment I have lots of rolled up Christmas colouring pages and puzzles as activities but will add some further items over the next week. I really like including notes for things to do alongside adding a few yummy treats here and there.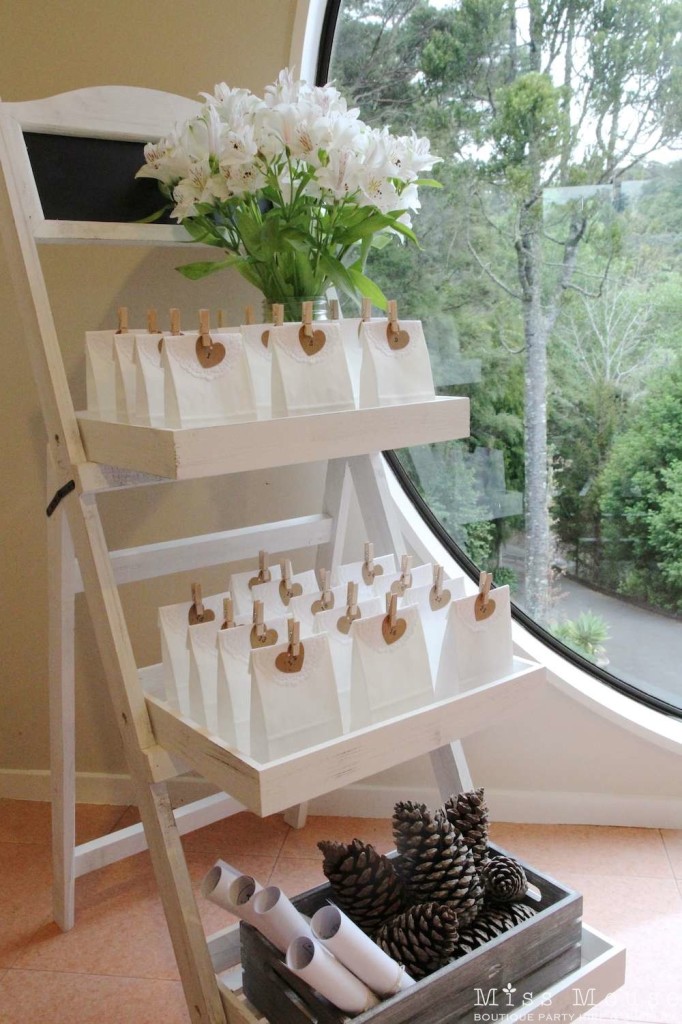 If you are short on Advent Calendar ideas, this list will help you get started:
~ decorate the Christmas tree
~ pick strawberries (bit of a favourite in this house!)
~ make reindeer food
~ make a gingerbread house
~ late night drive to look at the Christmas lights in your neighbourhood (near or far)
~ colouring pages and puzzles
~ Christmas poems and stories
~ movie night with a favourite Christmas movie
~ Christmas baking (great idea if you are making home made treats to give away as gifts)
~ small fun items such as stickers, stamps, pencils…
~ chocolate and other yummy treats (in the image below, we cut down our cellophane treat tubes, filled them with jaffas and then tied them off with gold twine)
~ make and post Christmas cards
~ make Christmas decorations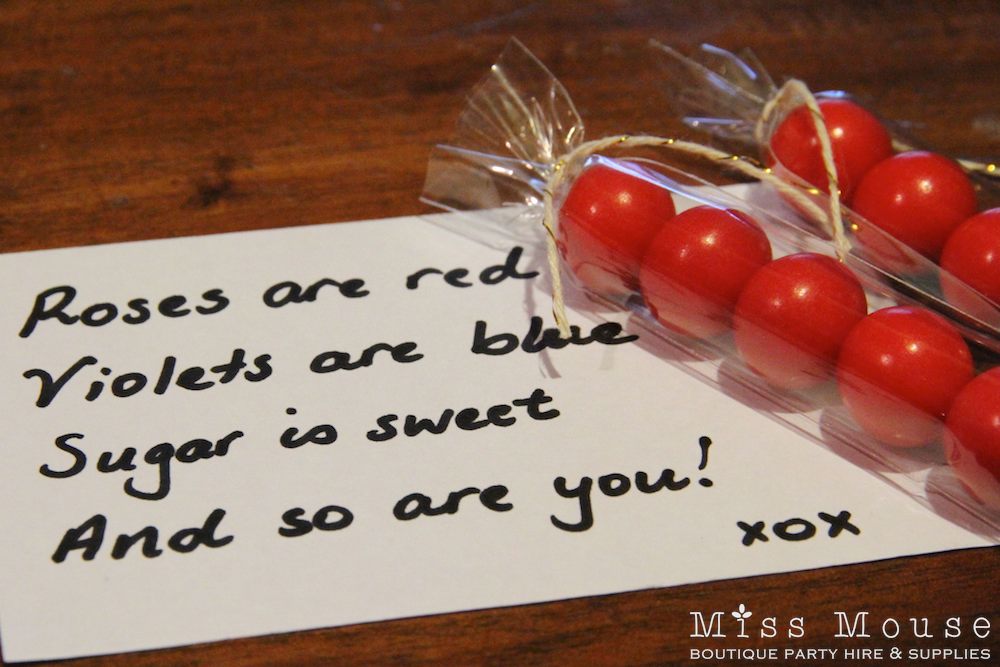 What fun things do you like to include in your Advent calendar?
Happy Christmas crafting everyone!
Credits:
Party Supplies, Photography & Styling: Miss Mouse