My daughter, Amanda, loves cute baby animals and wanted a kitten's party for her birthday this year. We decided on a garden party which contained all of the things that kittens love, in particular, little birds. The girls were the kittens. It was a lovely theme to work with and the mix of pink, mint and gold was gorgeous.
The styling started with Amanda's selection of the Toot Sweet Floral range as she loved the paper plates. Check out that range as it is certainly not just kids party supplies; perfect for grown up parties too! We decided to team these up with the Pretty Birdies range due to the complementary colours and here are the results!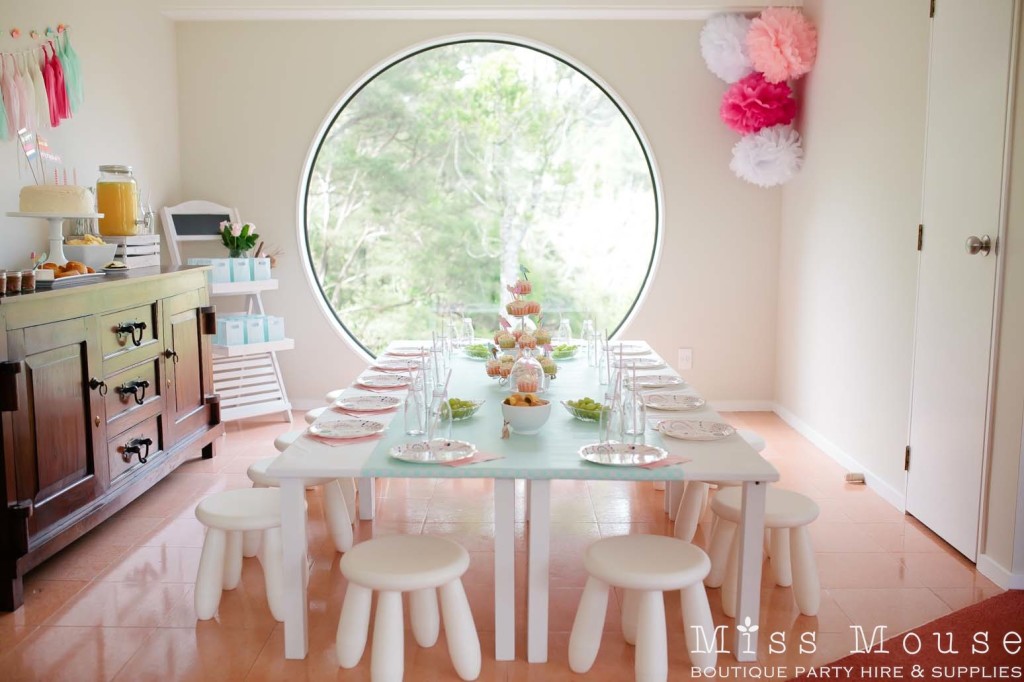 On the party table we have a white table cover, our Clover Aquamarine table runner, Toot Sweet Floral paper plates, Sweet Pink Dot paper napkins, mini milk bottles and our pink stripe paper straws.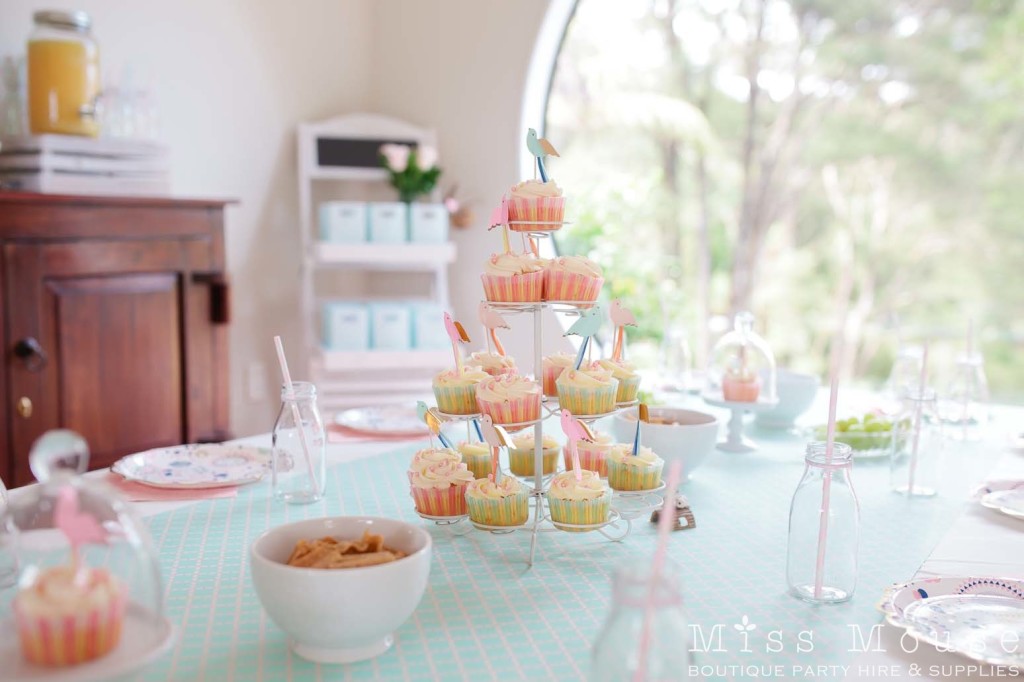 The white cupcake stand in the centre and single cupcake stands with domed lids contained the gorgeous Pretty Birdies cupcake cases and picks.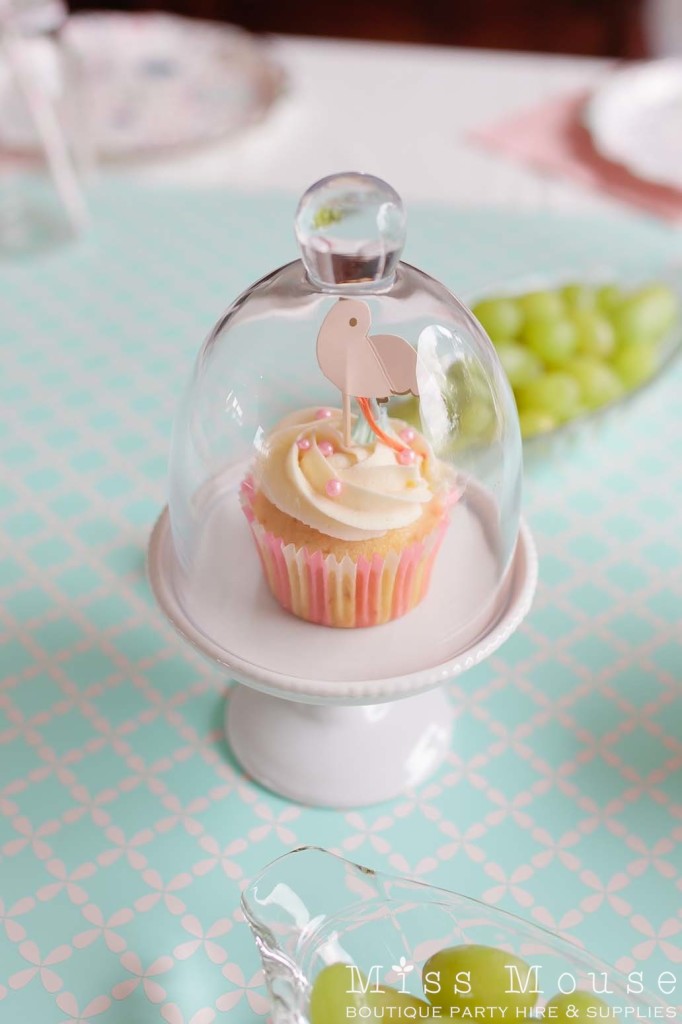 The decorations were simple with a sweet tassel garland in customized colours, the Pretty Birdies garland strung above it and a bunch of pom poms in soft pink, hot pink and white in the corner. Food picks are great for adding some decoration to more than just cupcakes – here we have used them to jazz up the cheese. And, it has to be said, how beautiful is the large milk cake stand!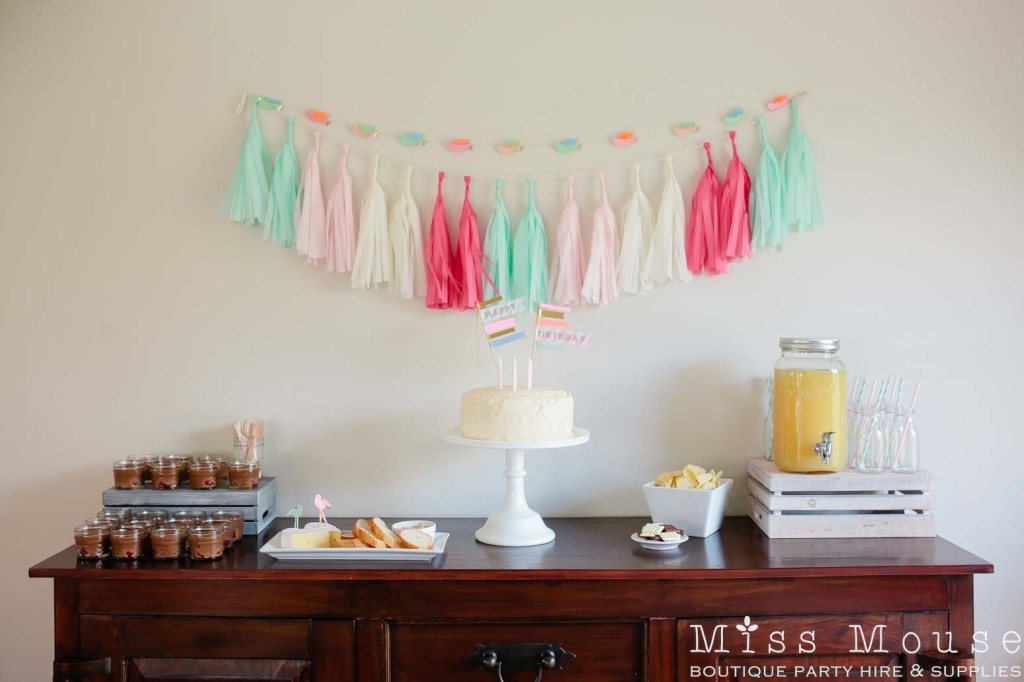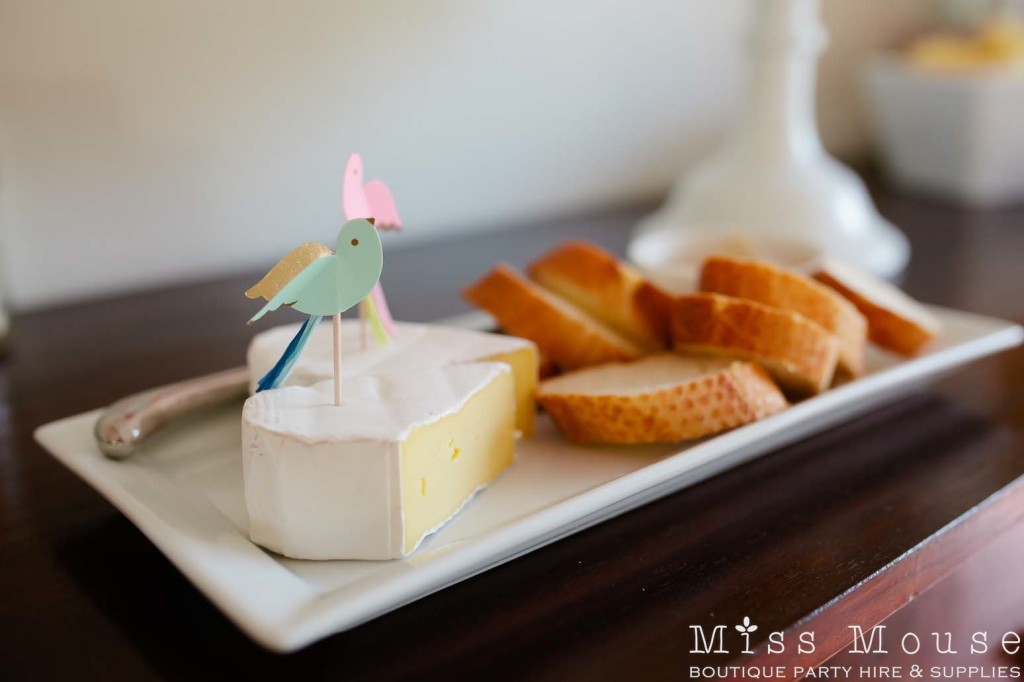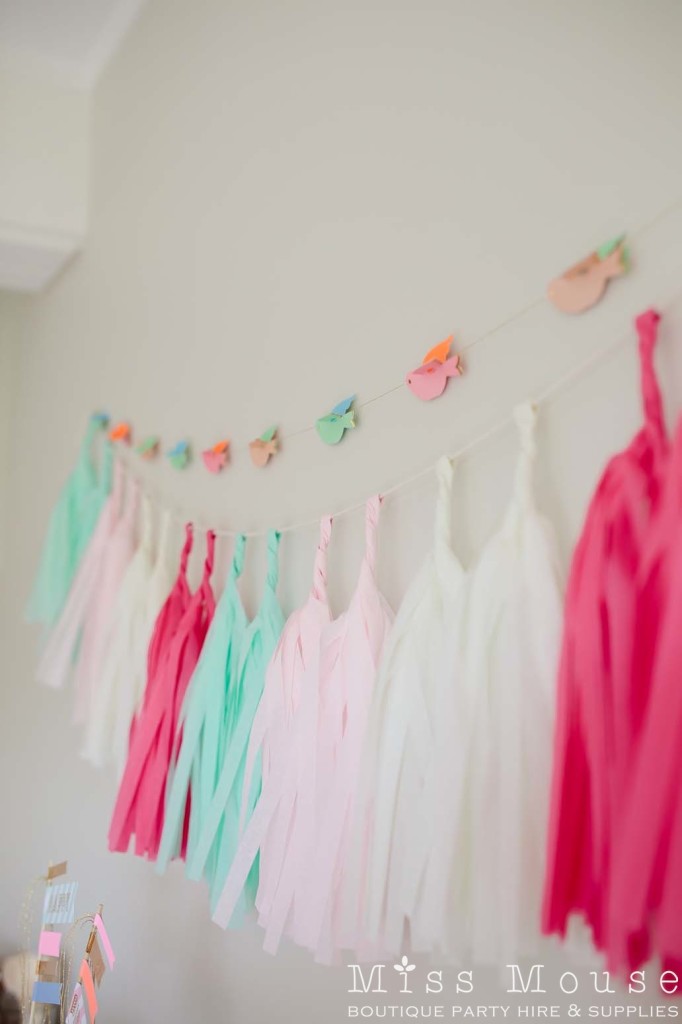 Mini milk bottles would have to be one of our kids party supplies staples. I really loved the styling of the mini milk bottles with pink and mint bakers twine simply tied off with a knot and a pink or duck egg blue paper straw. Our smaller Mason Jar Drink Dispenser was propped up on a whitewash crate.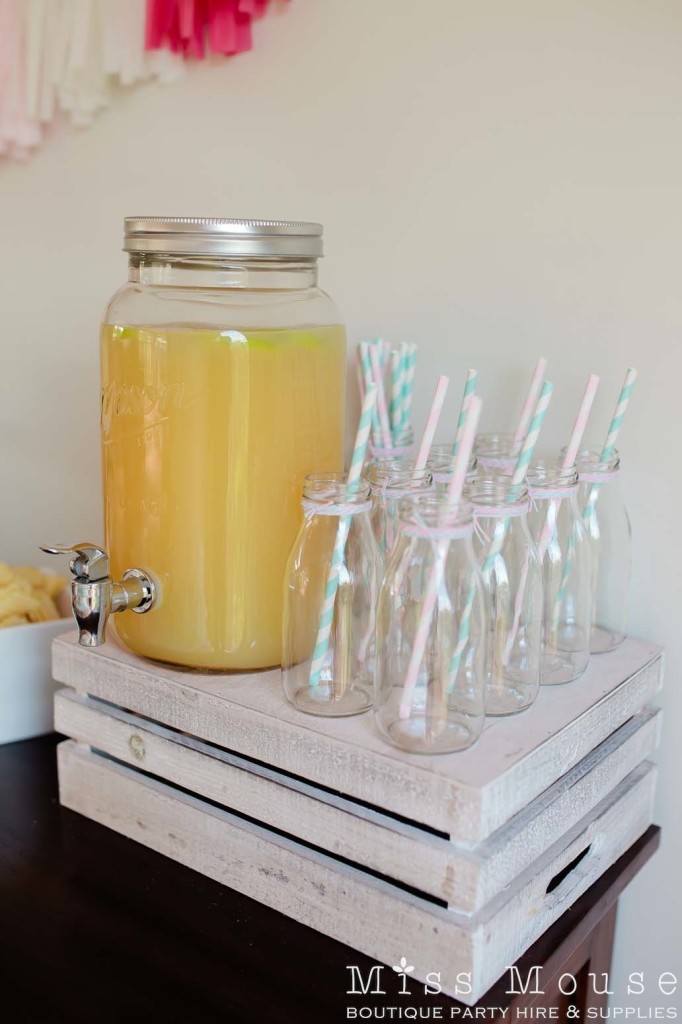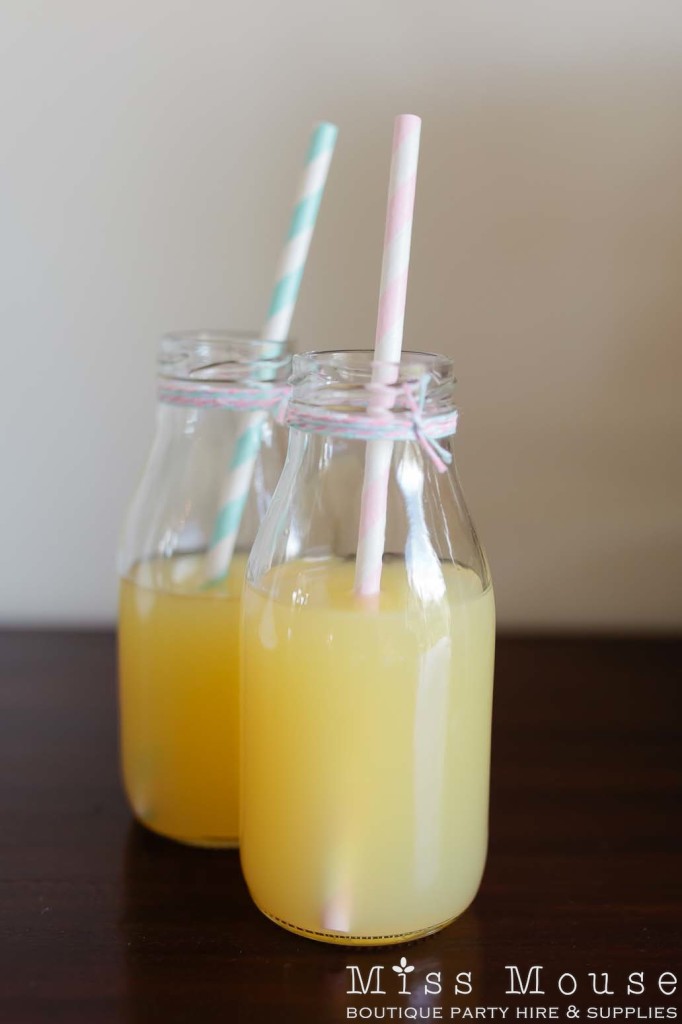 The girls were treated to Chelsea Winter's chocolate and raspberry mousse which were presented in our 4oz Quilted Crystal Jelly Jars. So delish! We bundled the wooden spoons into a half pint Ball mason jar.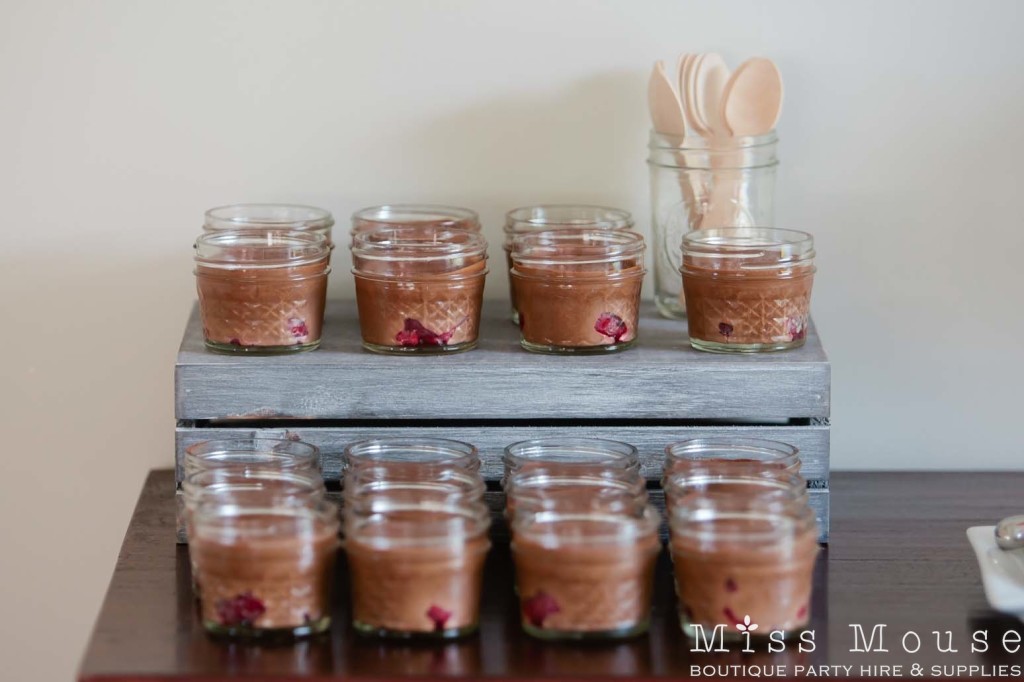 I'm loving simple birthday cakes at the moment! This one was the Annabel Langbein Ultimate Chocolate Cake with a lovely vanilla buttercream icing. I went for a rustic look with the icing (the square ended Wilton Cake Spatula is awesome for applying icing to the sides of cakes!) and finished it off with the gorgeous Toot Sweet Cake Flags and pink and white striped candles. These cake flags work perfectly with the Pretty Birdies range and make for very simple and effective birthday cake decorations.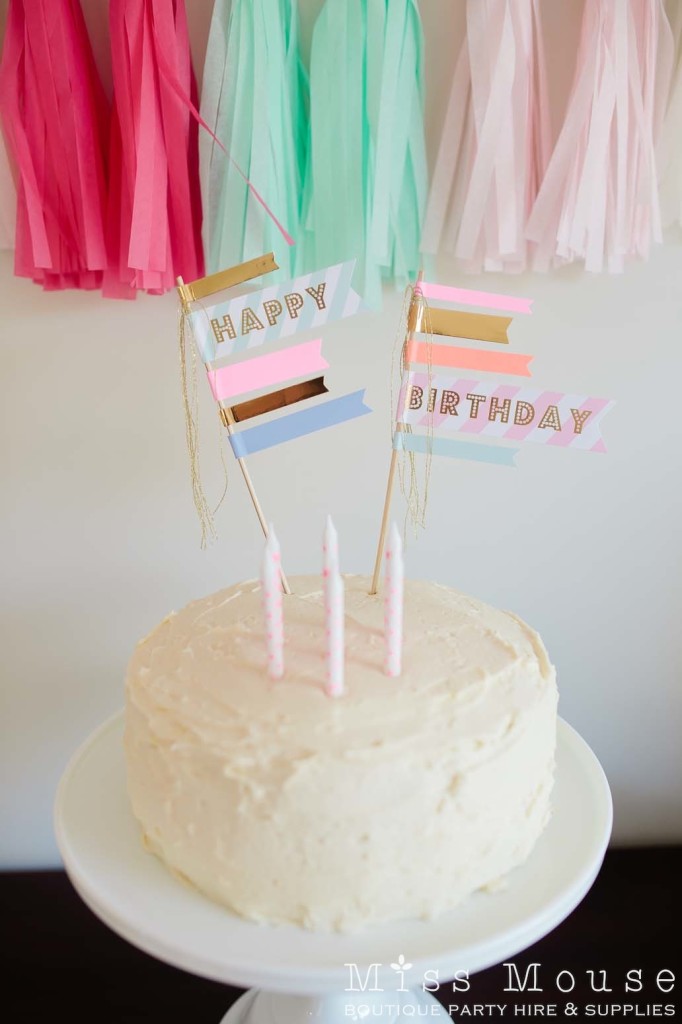 We also had a hot chocolate station set up to enjoy with the birthday cake. Isn't the Toot Sweet Floral range gorgeous! I used our cookie jars, 11cm glass canister and 18cm glass barrel to contain the marshmallows, hot chocolate powder and chocolate fish. The 12oz Quilted Crystal Jelly Jars are a great size for holding small tongs.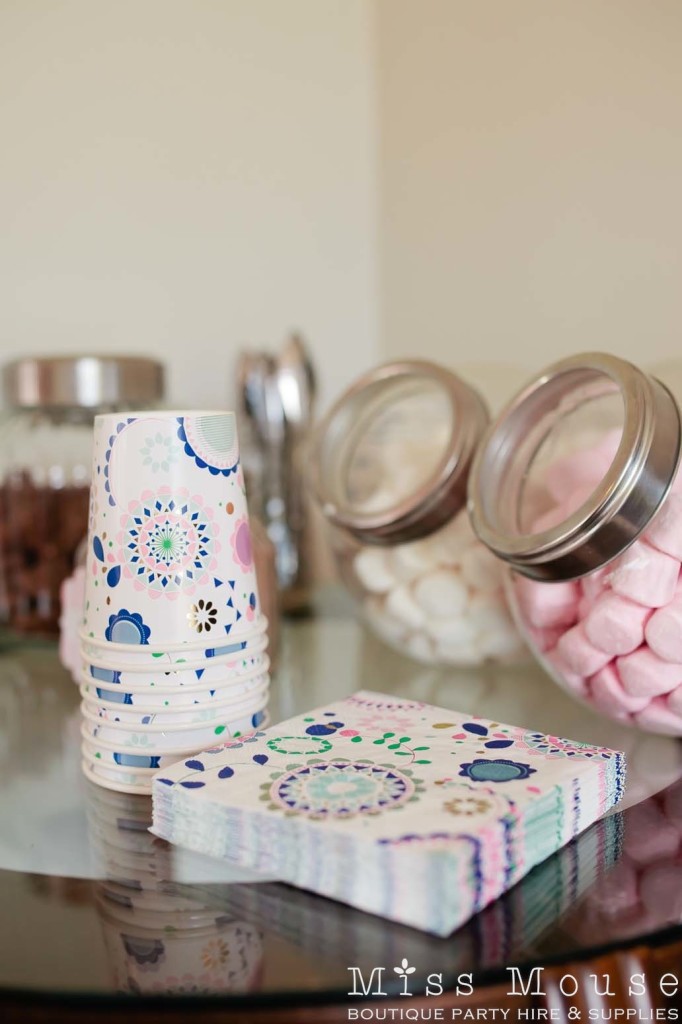 I used our white stand to display the party bags. A bunch of lovely soft pink roses were placed into a Heritage Reproduction Mason Jar and a birds nest placed off to the side with one of the picks from the cupcake kit placed inside. The party bags from the Duck Egg Blue Houndstooth range by hiPP Australia were perfect!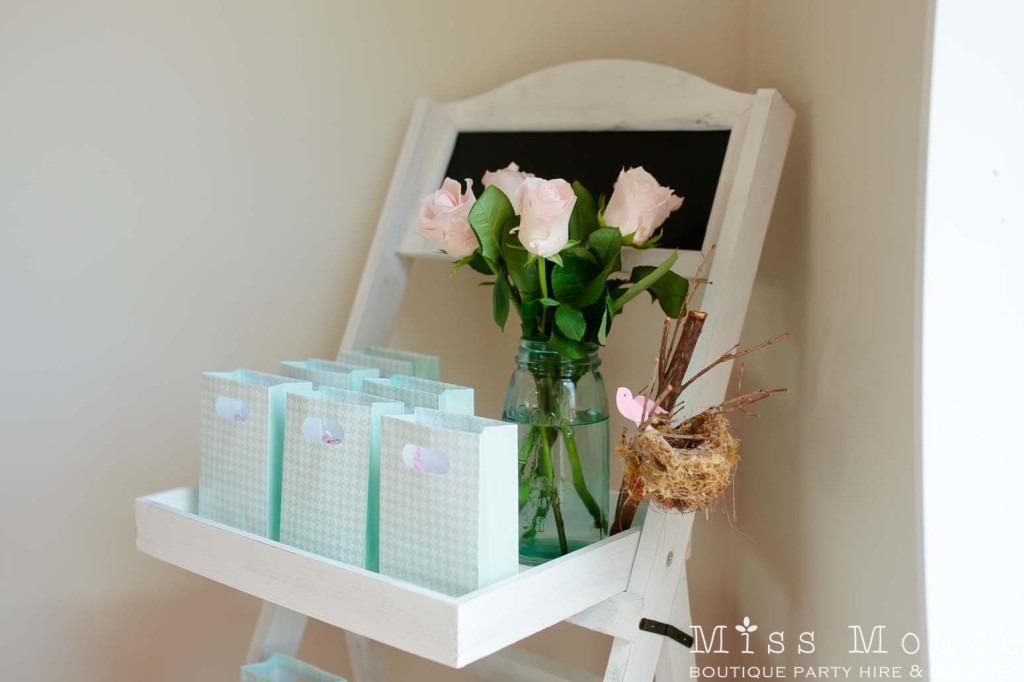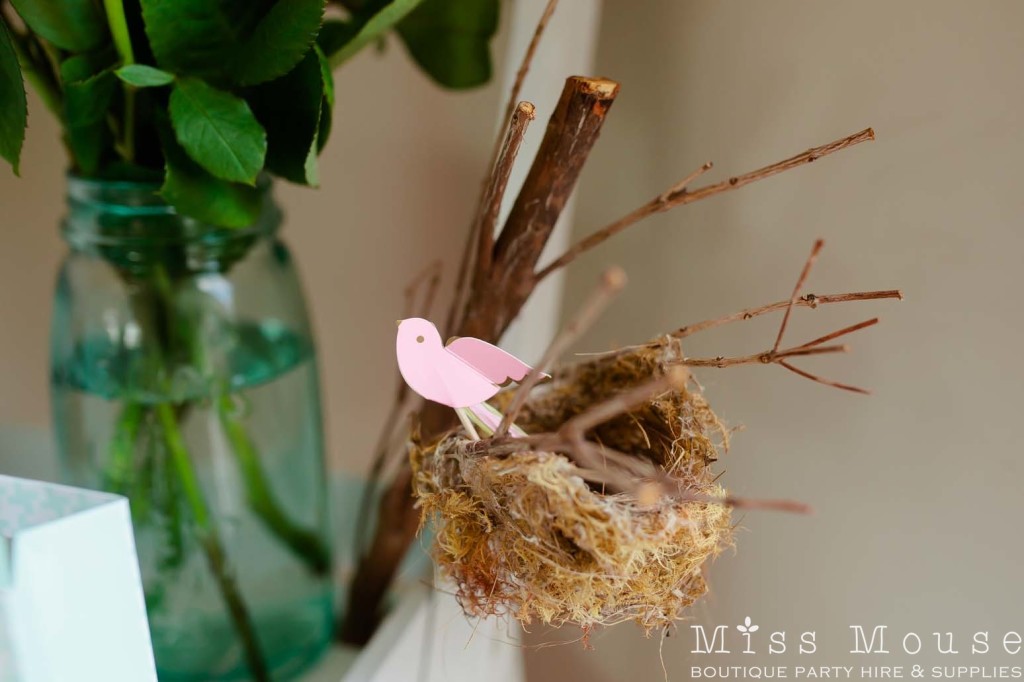 The party bags were a wee cupcake kit for the guests to take home. They included some very pretty cupcake cases, some of our natural sprinkles placed in a cellophane treat tube which was cut down to size and then tied off with some hot pink twine. Chocolate fish were placed in cellophane bags and finished off with a gold heart sticker. I had plans to include a recipe card too but ran out of time (isn't that always the way with your own kiddies parties!).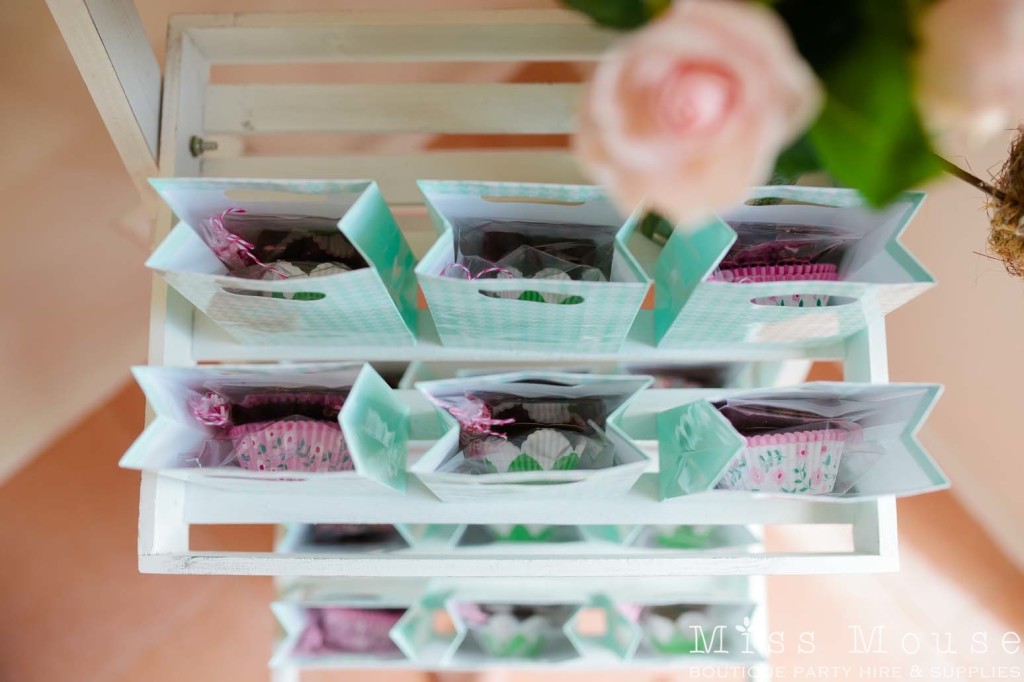 I loved putting together this party theme. Not only were all of the items great kids party supplies, they would be perfect for a baby shower too.
Credits:
Kids Party Supplies: Miss Mouse
Photography: Dilworth Photography