There is something truly lovely about sending out baby shower invitations having a baby shower invitation arrive in the mail. They are such wonderful events and the perfect way to celebrate the expectant mother and share in the excitement of the pending arrival. There are a beautiful array of baby shower invitations available now and if you cannot find what you need, you can always look to hand make them or have a graphic designer personalize some for you.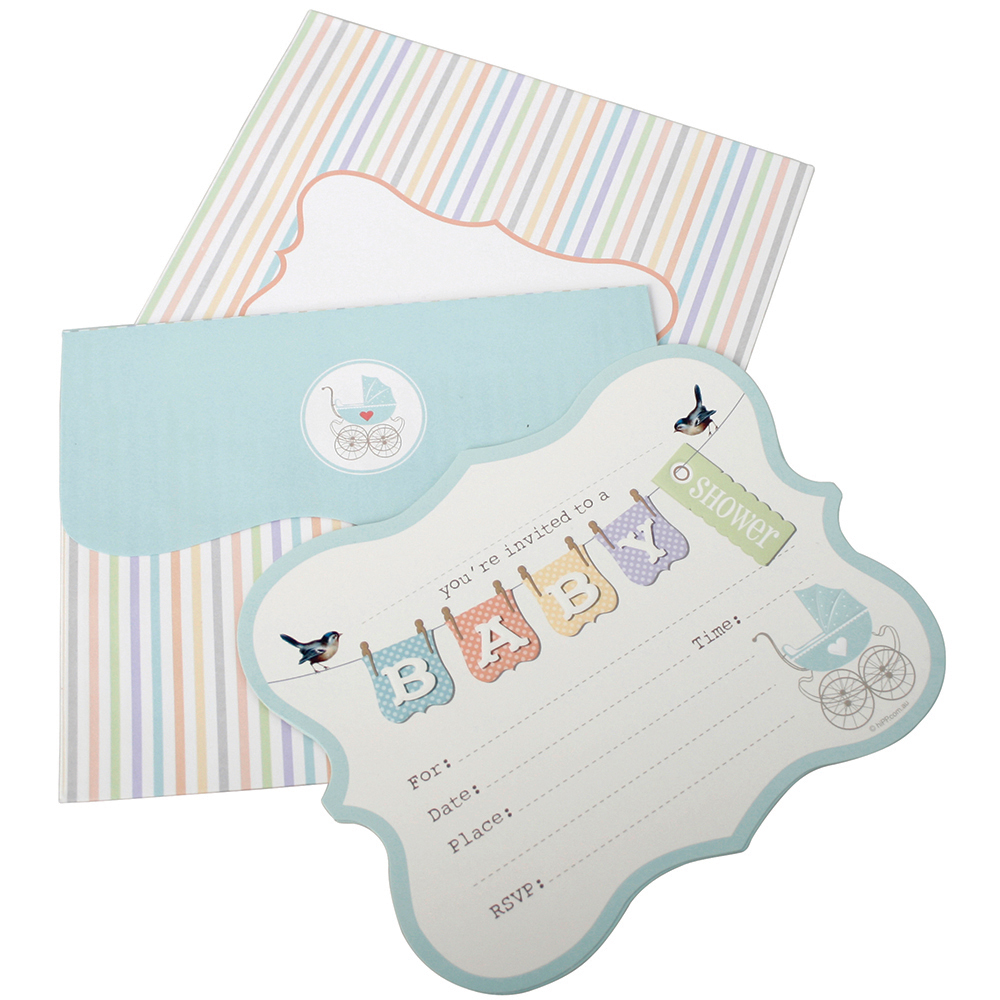 My favorite baby shower invitations are those by hiPP Australia. I love that they come with a perfectly coordinating envelope and magnetic strips for the back of the invitation so that your guests can pop their lovely invitation up on the fridge. These invitations are scattered throughout this article.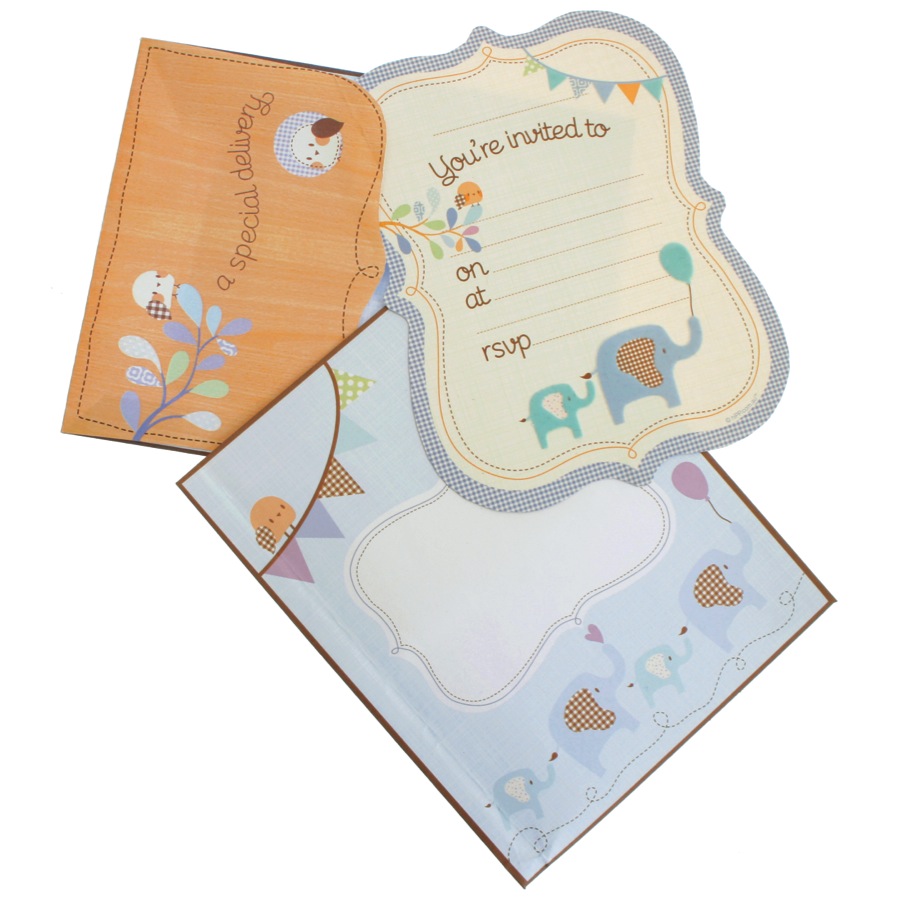 However, baby showers can take all manner of themes these days and are not restricted to a traditionally pastel affair. The guest of honour may like to theme the baby shower using their favourite colours, the colours or theme they are planning to style their nursery, a pretty floral feel… In this case, many generic invitations may be suitable too.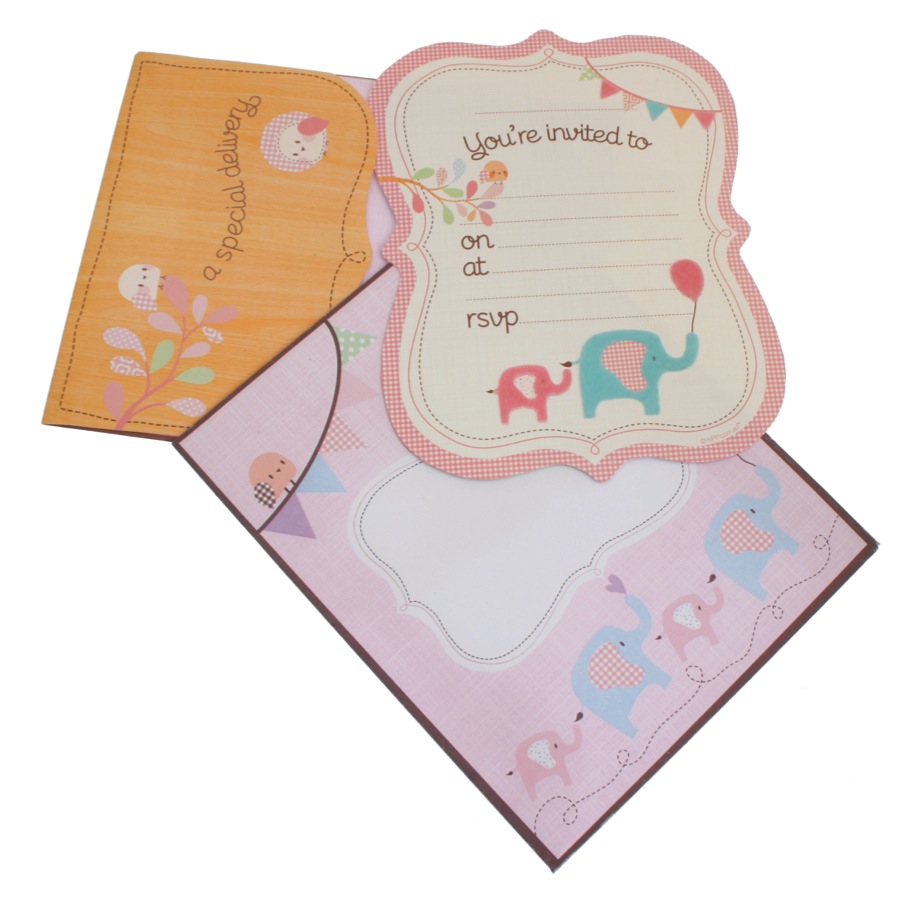 When should I hold a baby shower?
Baby showers typically occur sometime before baby is born and towards the end of the pregnancy; often when expectant mother is around 7 months pregnant. Pick a date that suits the parents-to-be and any other important guests such as grandparents and best friends.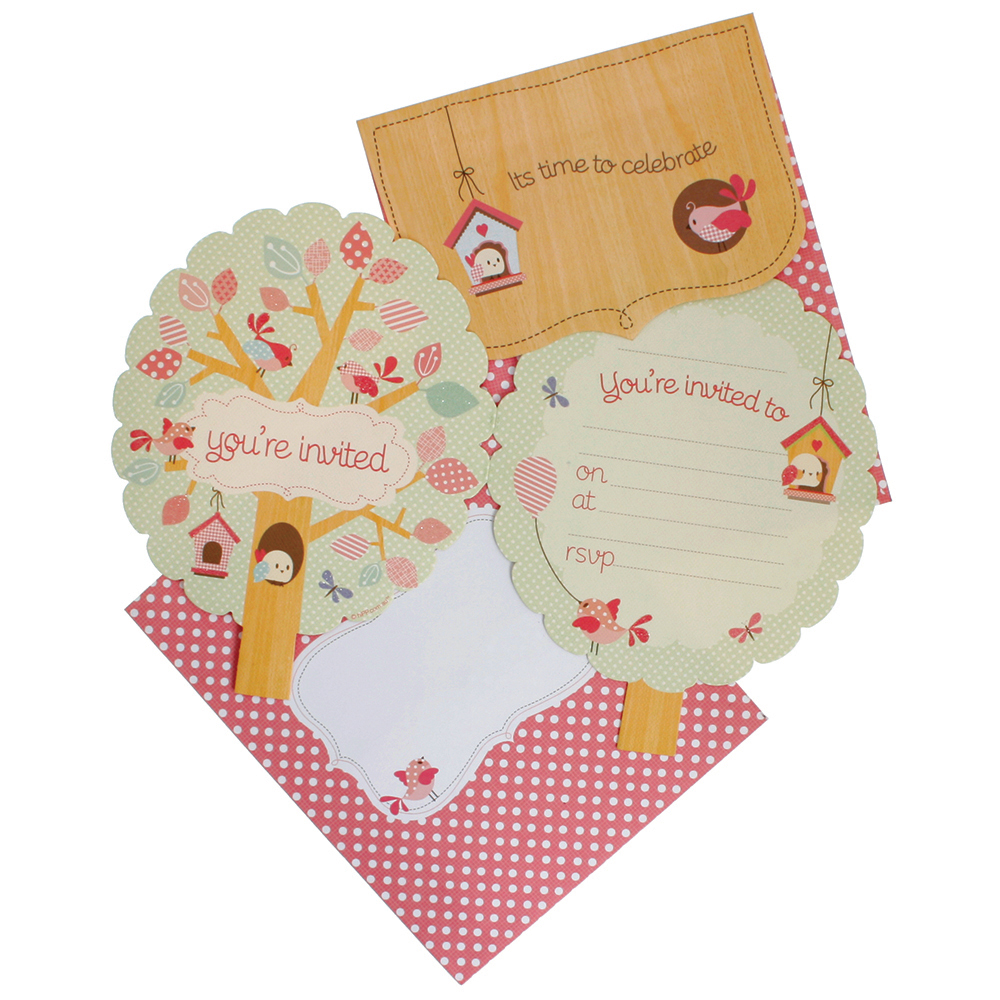 When should I send out the baby shower invitations?
I suggest a month before the planned baby shower so that your guests can work it into their schedule. And, we all need time to shop for that perfect baby gift!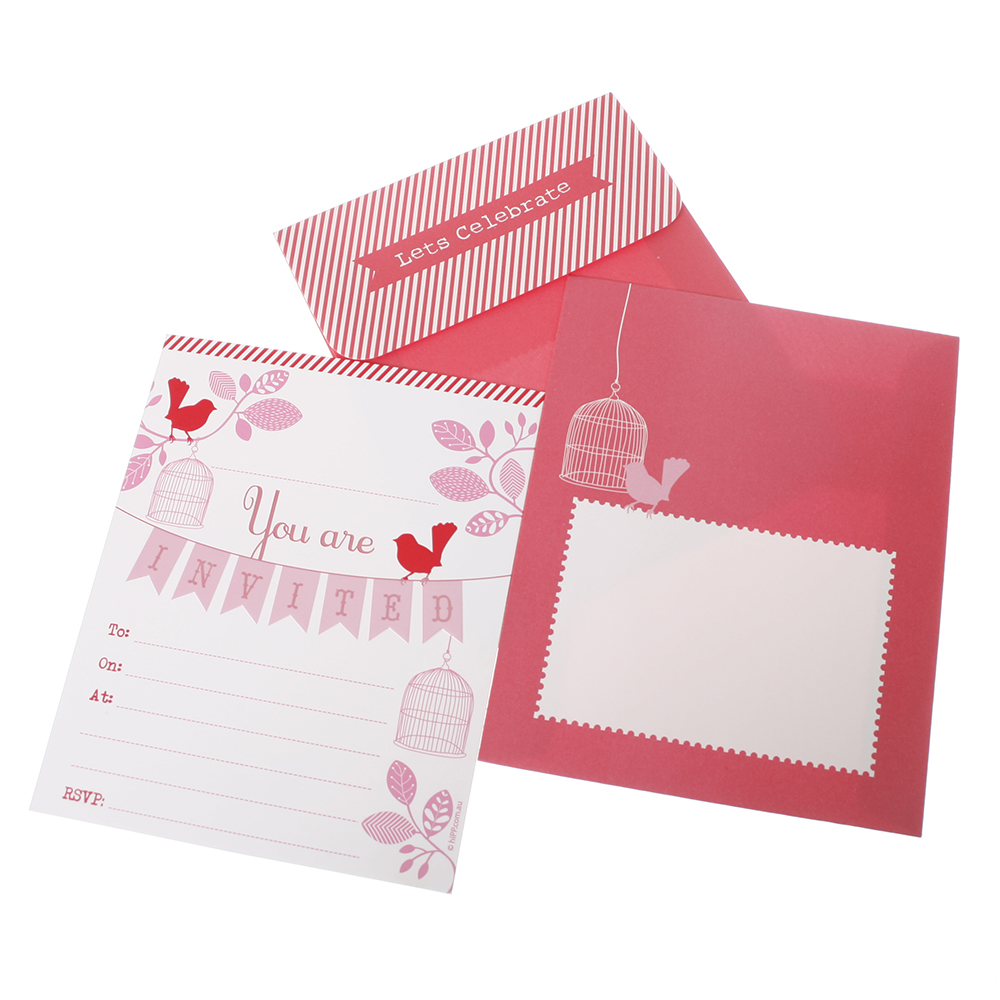 Who should be invited?
Anyone who is important in the expectant mothers life. Whilst these are typically a gathering of females, it is not uncommon for fathers and spouses to attend too. The most important thing for any host is to discuss this with the expectant mother and come up with a guest list (and other details) which both expectant parents are happy with.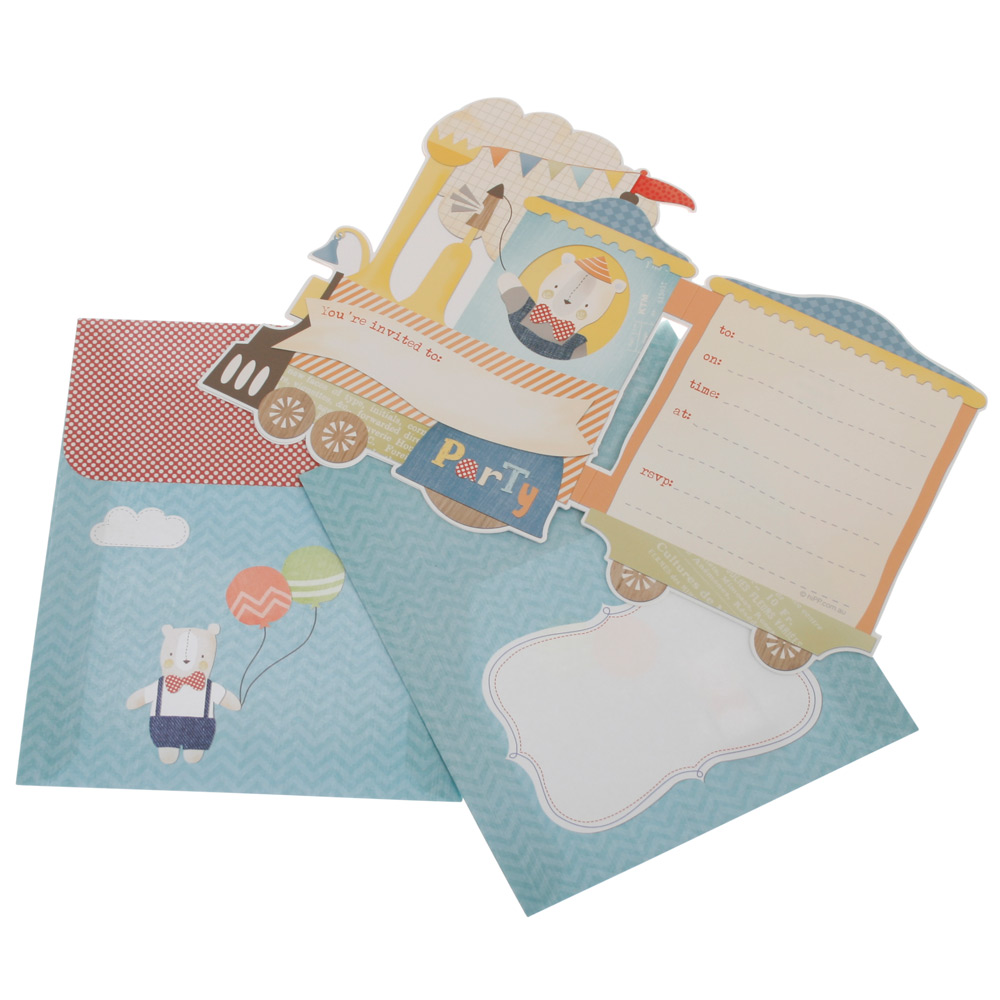 What information should I include with the invitations?
Aside from the date, time, venue and RSVP details, you may also like to include details of the theme. If the gender of baby is known, then you may also like to include this so that guests can tailor their gifts accordingly. If you would like guests to help with the catering by bringing a plate, then you can also include these details with your invitations too (or else provide them when the guests RSVP).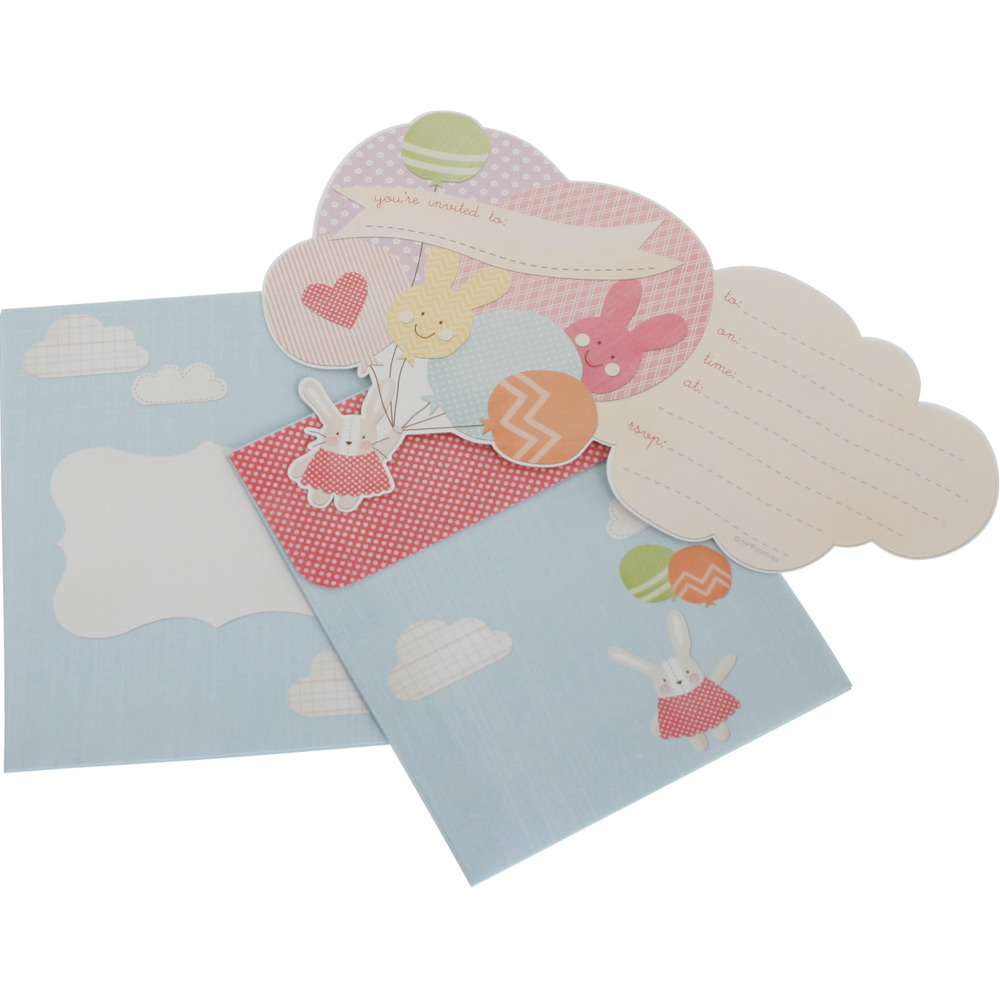 Planning a baby shower? Feel free to contact us! We love providing ideas for baby showers and helping you with your party supplies and decorations.
Credits:
Images: hiPP Australia
Baby Shower Invitations: All available from Miss Mouse