Freaky Friday is almost upon us and it's time to add a bit of a spooky feel to your home. Here are some Halloween party ideas which you can easily replicate and are sure to impress the trick or treaters.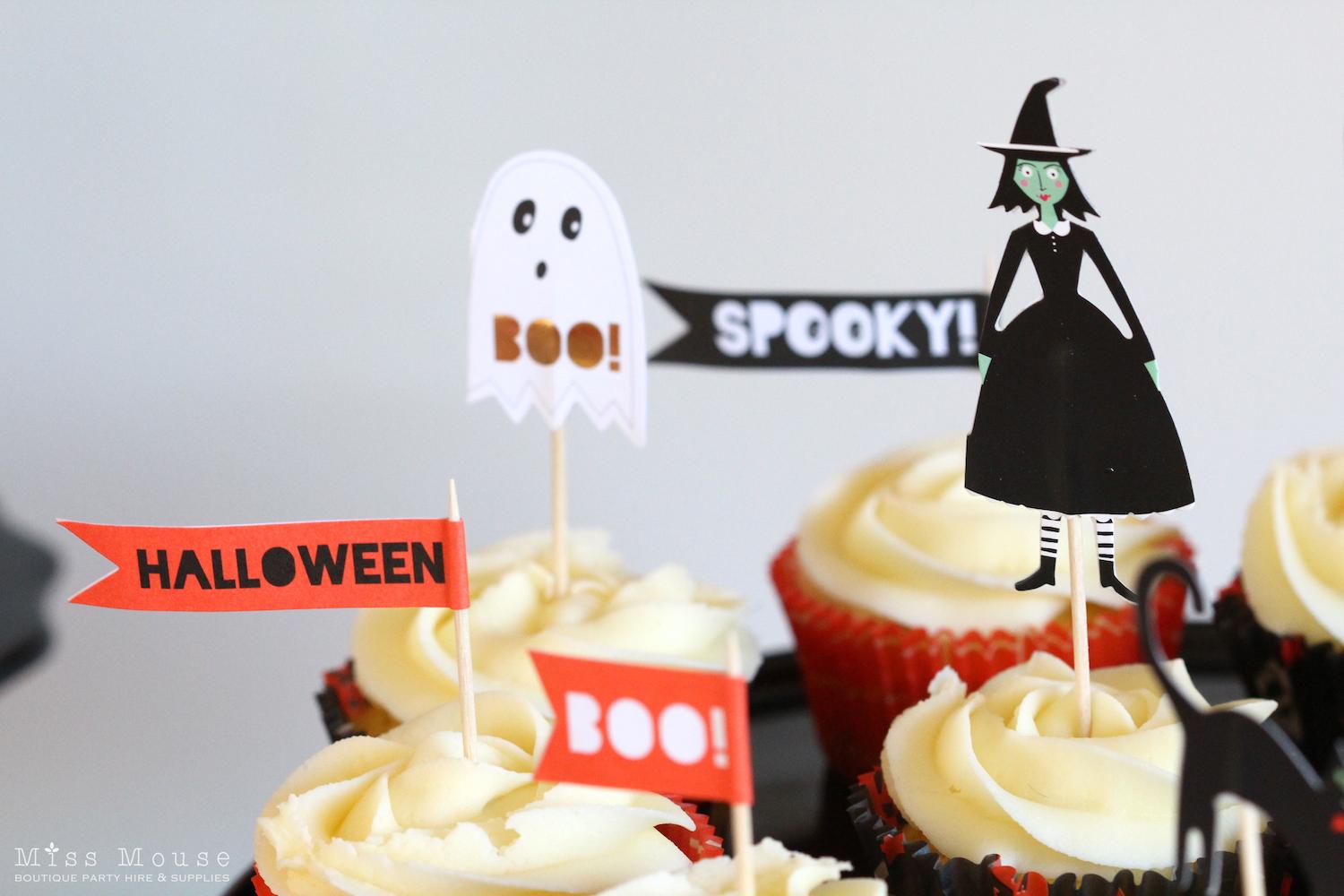 We had lots of fun creating this Halloween dessert buffet and I absolutely love the mix of the orange and black tassel garland with the Black Swiss Cross garland and bats. Mixing your decorating mediums is a great way to add some texture and interest.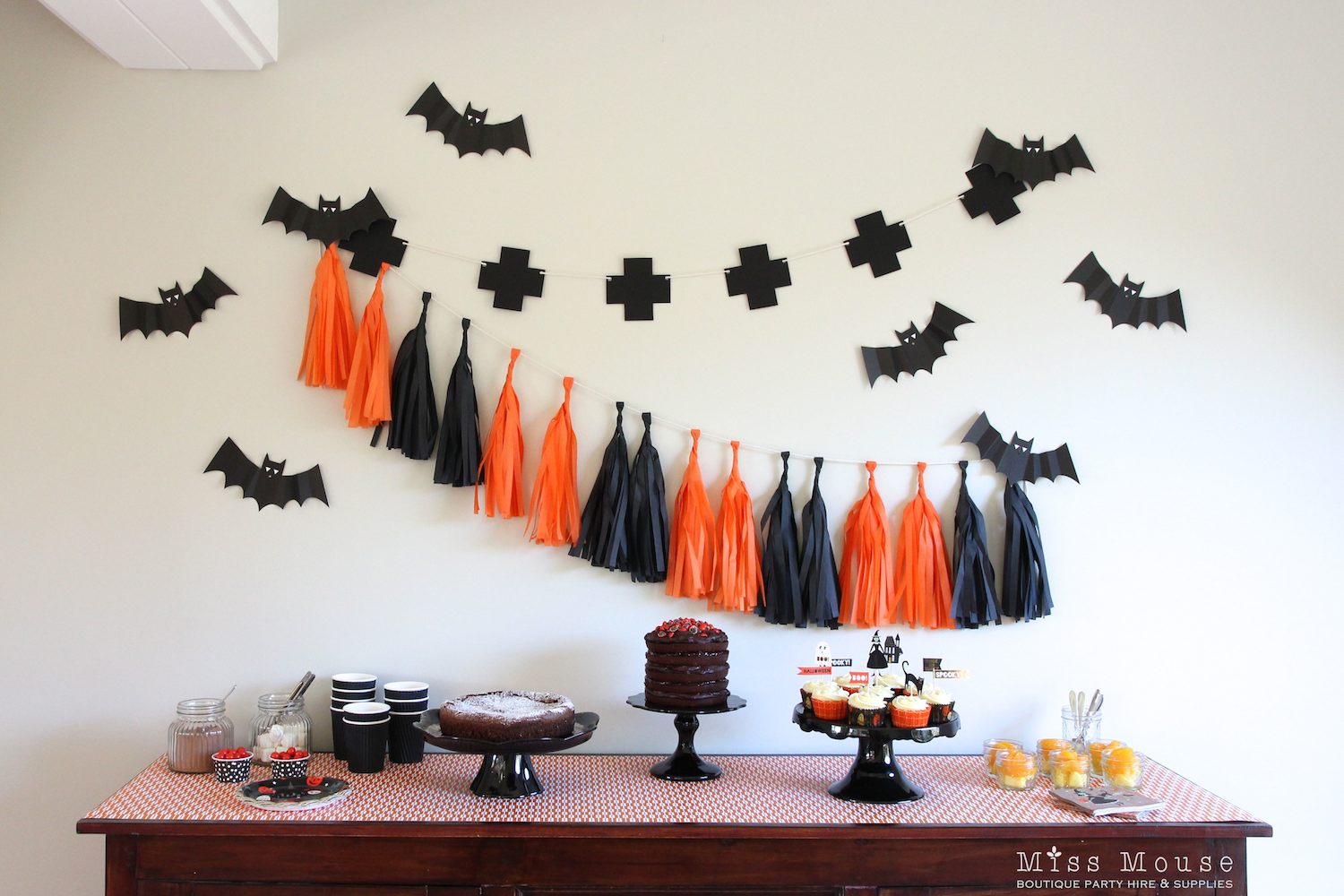 All good dessert buffets have great cakes and these certainly did not fail to impress. Most impressive were the absolutely stunning black cake stands which always look stylish.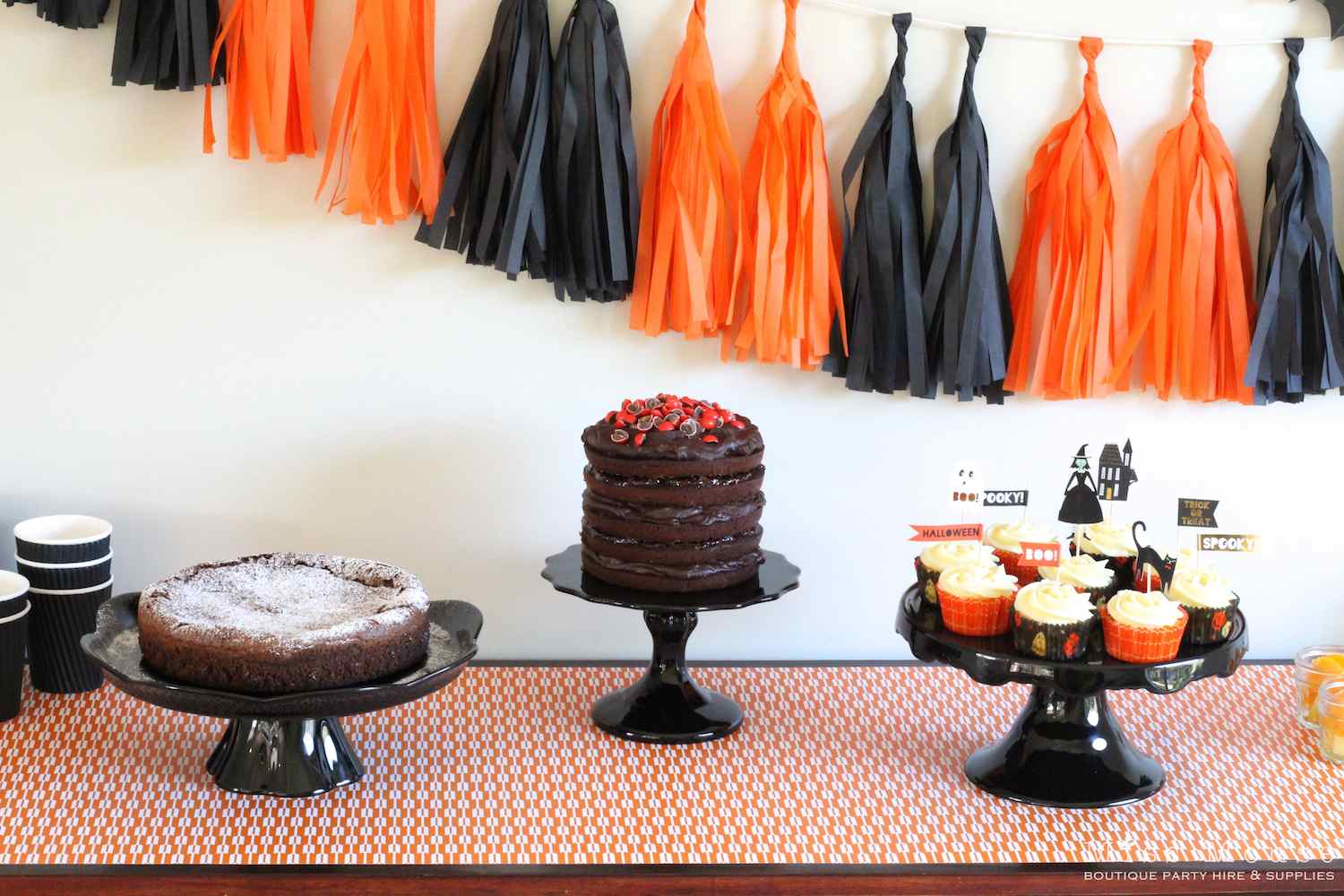 I used our secret family chocolate mud cake recipe for the layer cake. The layers alternated with chocolate ganache and raspberry jam with lots of ganache on top and sprinkled which broken jaffas. This was placed on the smallest Rococo Noir cake stand.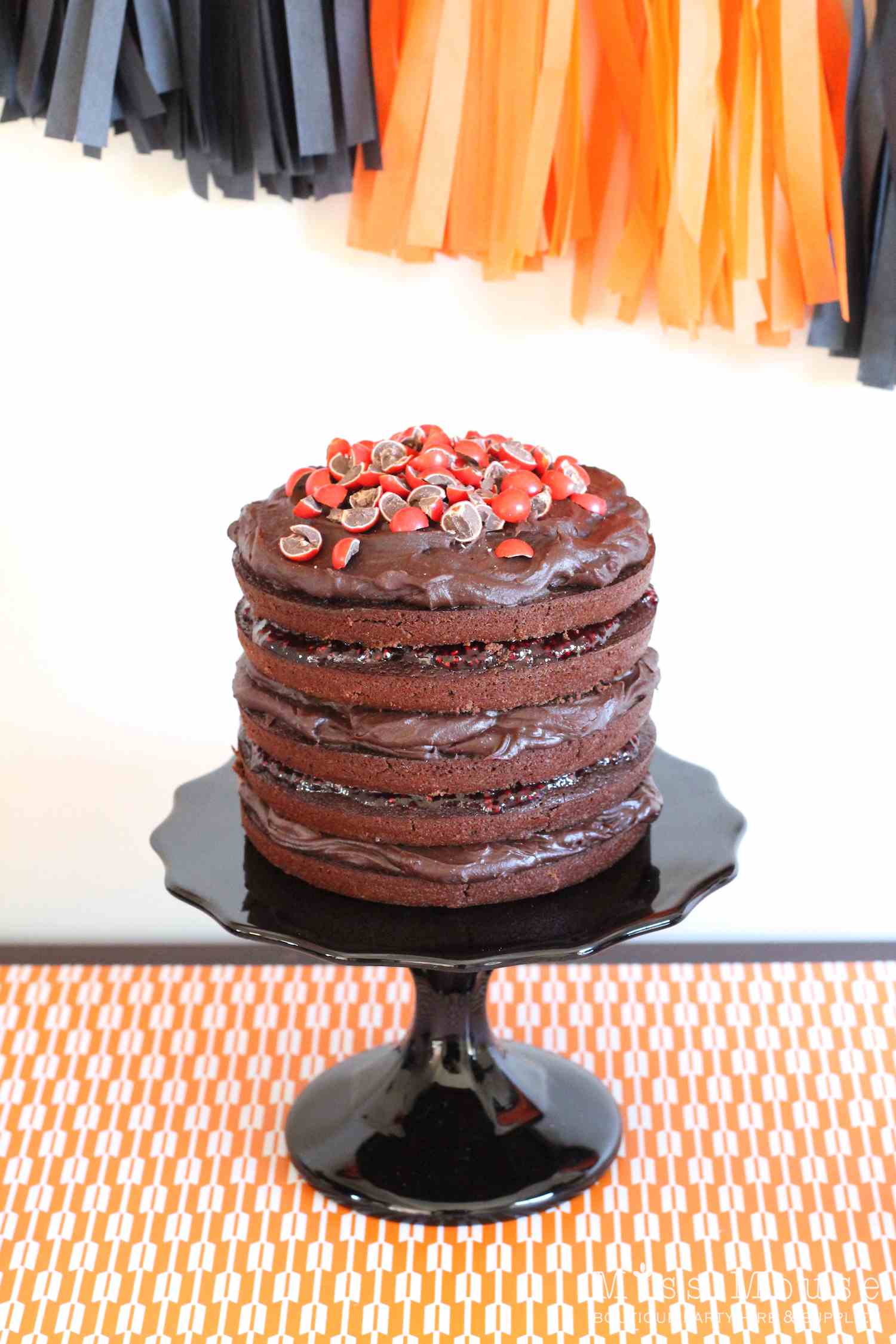 Annabel Langbein's Gluten Free Chocolate Cake is a stunning cake using ground almonds. This was simply dusted with icing sugar. You could create a spider web stencil and place that overtop before dusting over the icing sugar. This was placed on the largest Rococo Noir cake stand.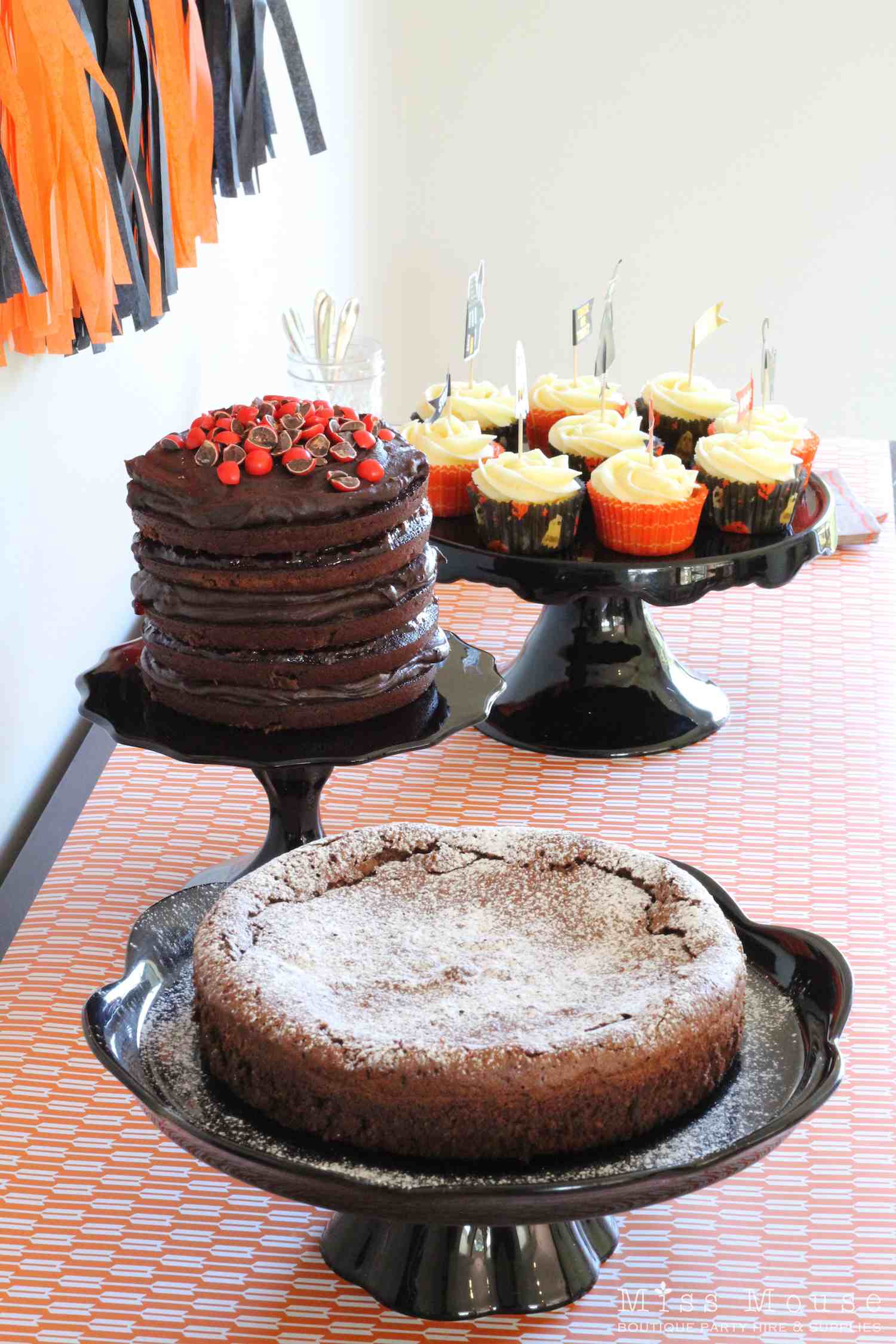 The cupcakes are the always popular Lemon Diva cupcakes with lemon cream cheese icing piped using the Wilton 1M tip (this is a cupboard staple if you love simple cupcake decorating). We used the Something Wicked cupcake kit and I am sure you will agree that they looked fab! This kit has over 40 toppers so you have enough for your cupcakes and anything else you'd like to decorate ~ they look great on rounds of cheese too! These were served on our medium sized Rococo Noir cake stand.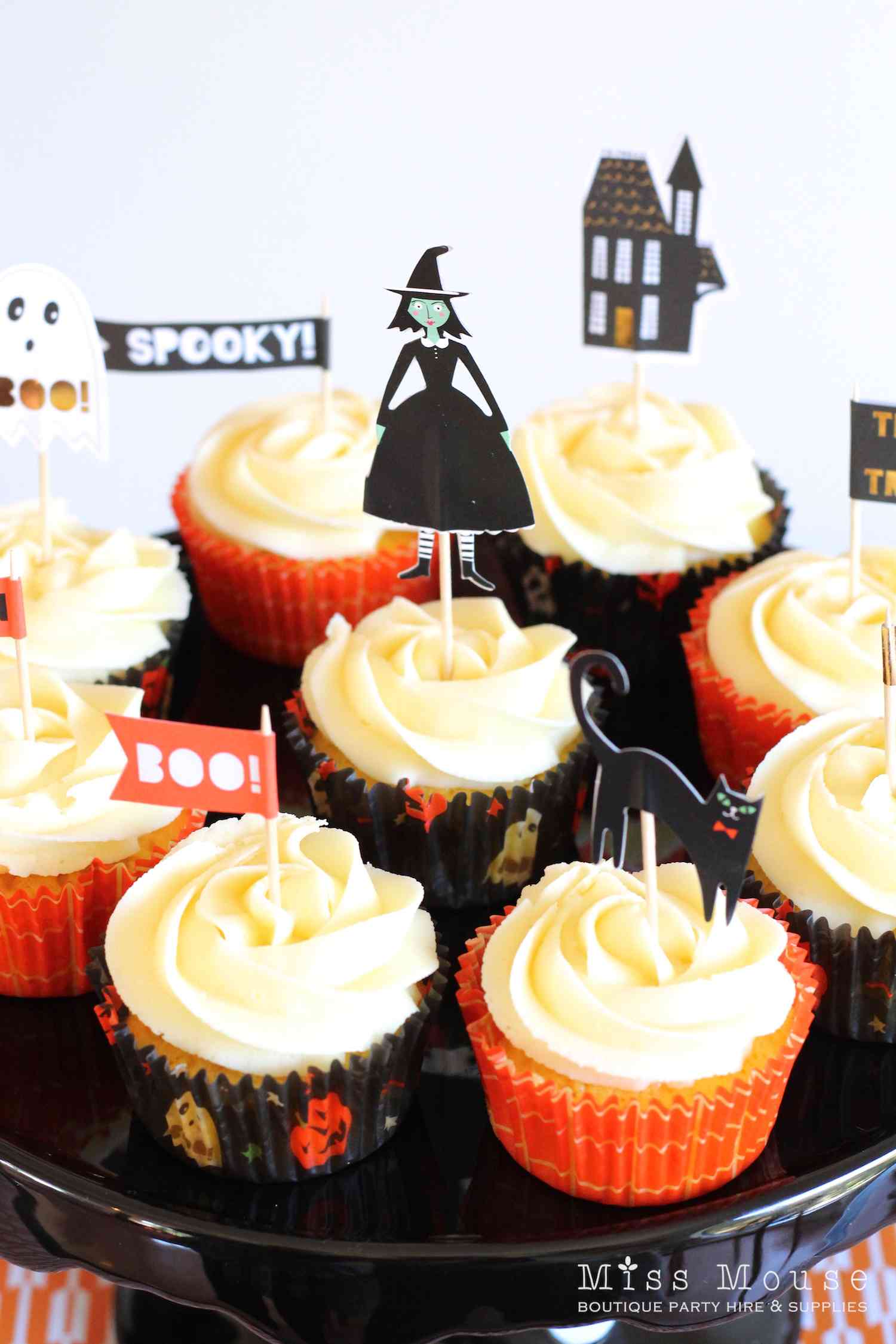 We also included a hot chocolate station and the vintage glass canisters were great for storing the hot chocolate powder and marshmallows.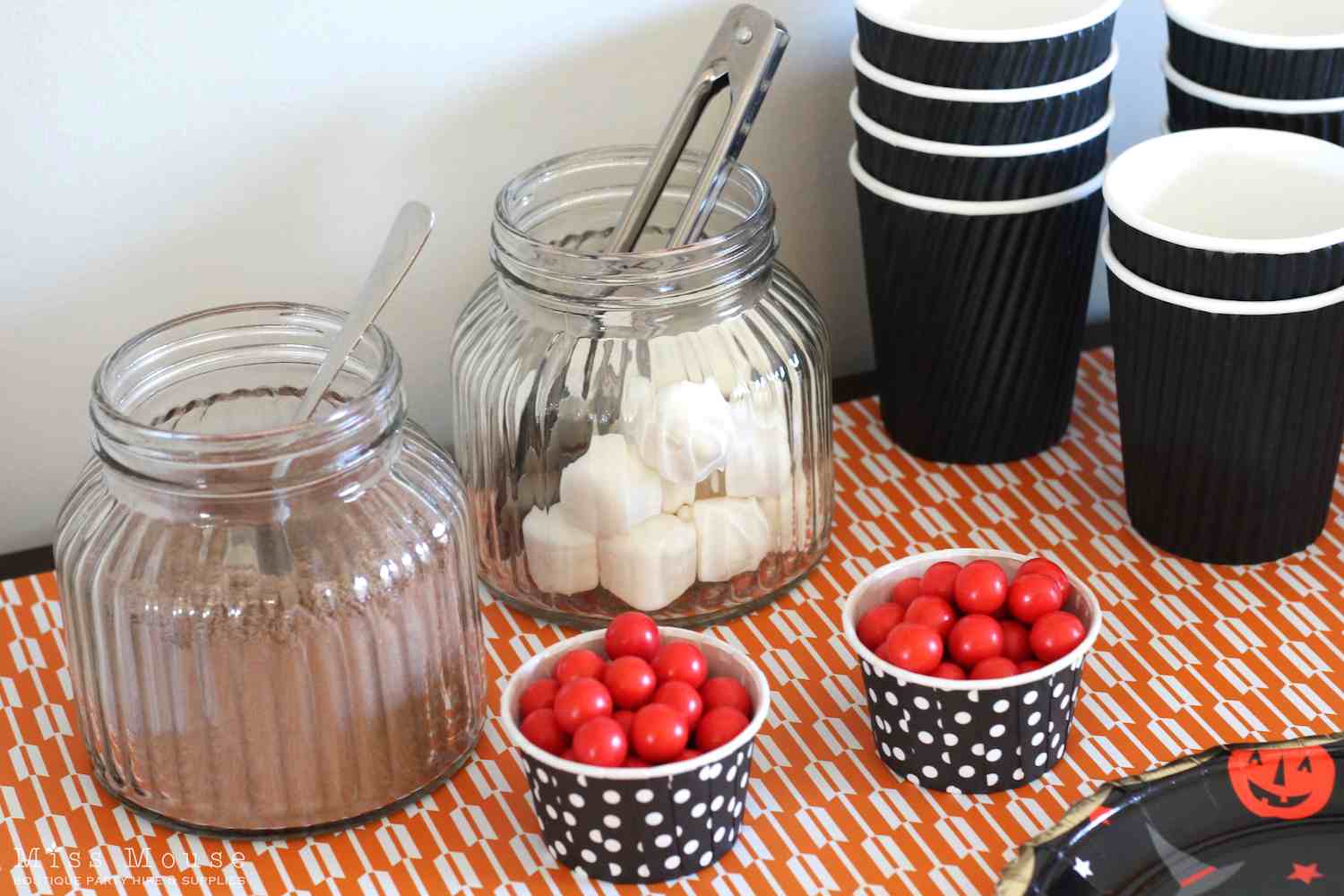 And, to finish off, there were some refreshing fruit salads in the cute 4oz quilted jelly jars to enjoy.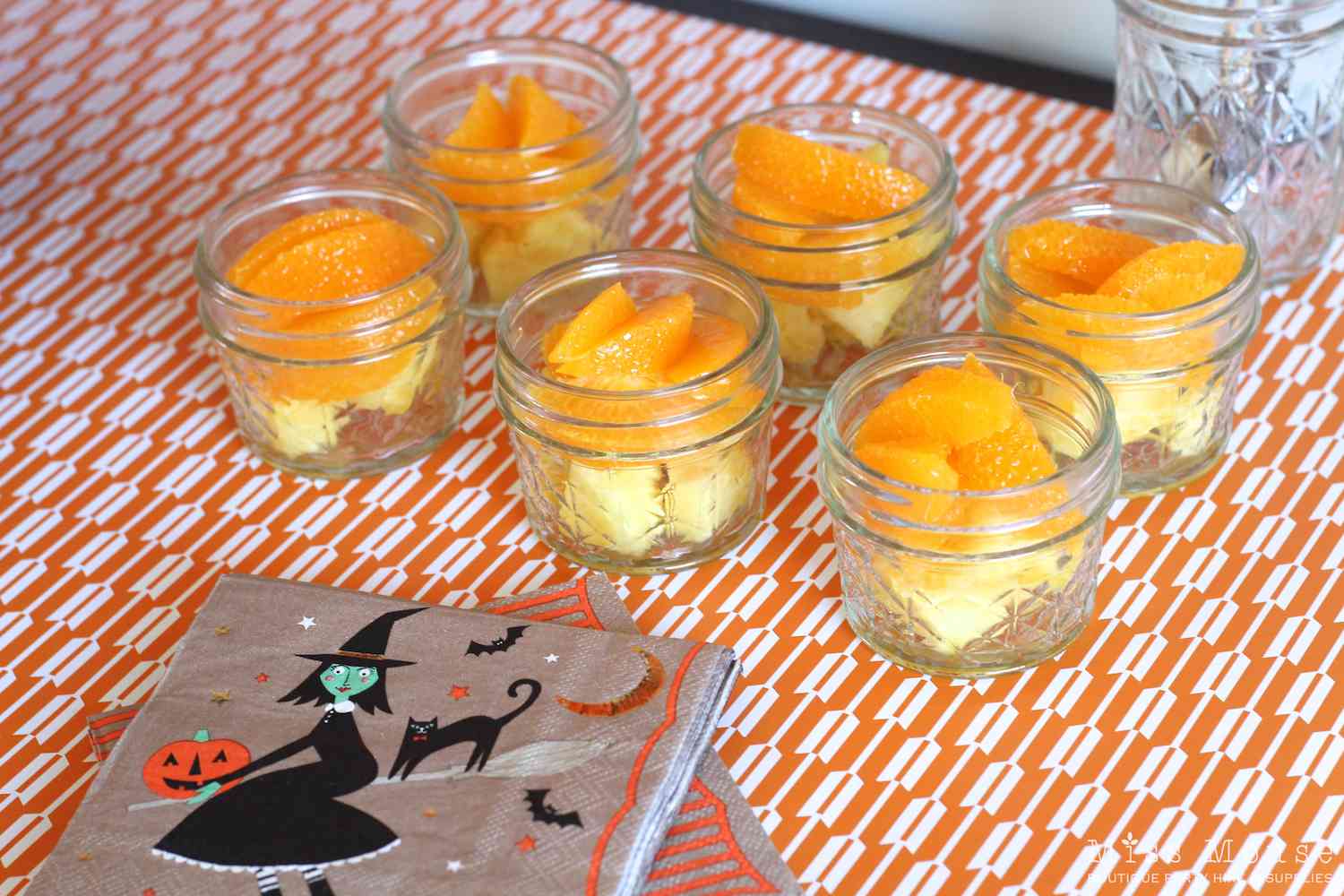 We hope you have enjoyed these Halloween party ideas. Happy Halloween everyone!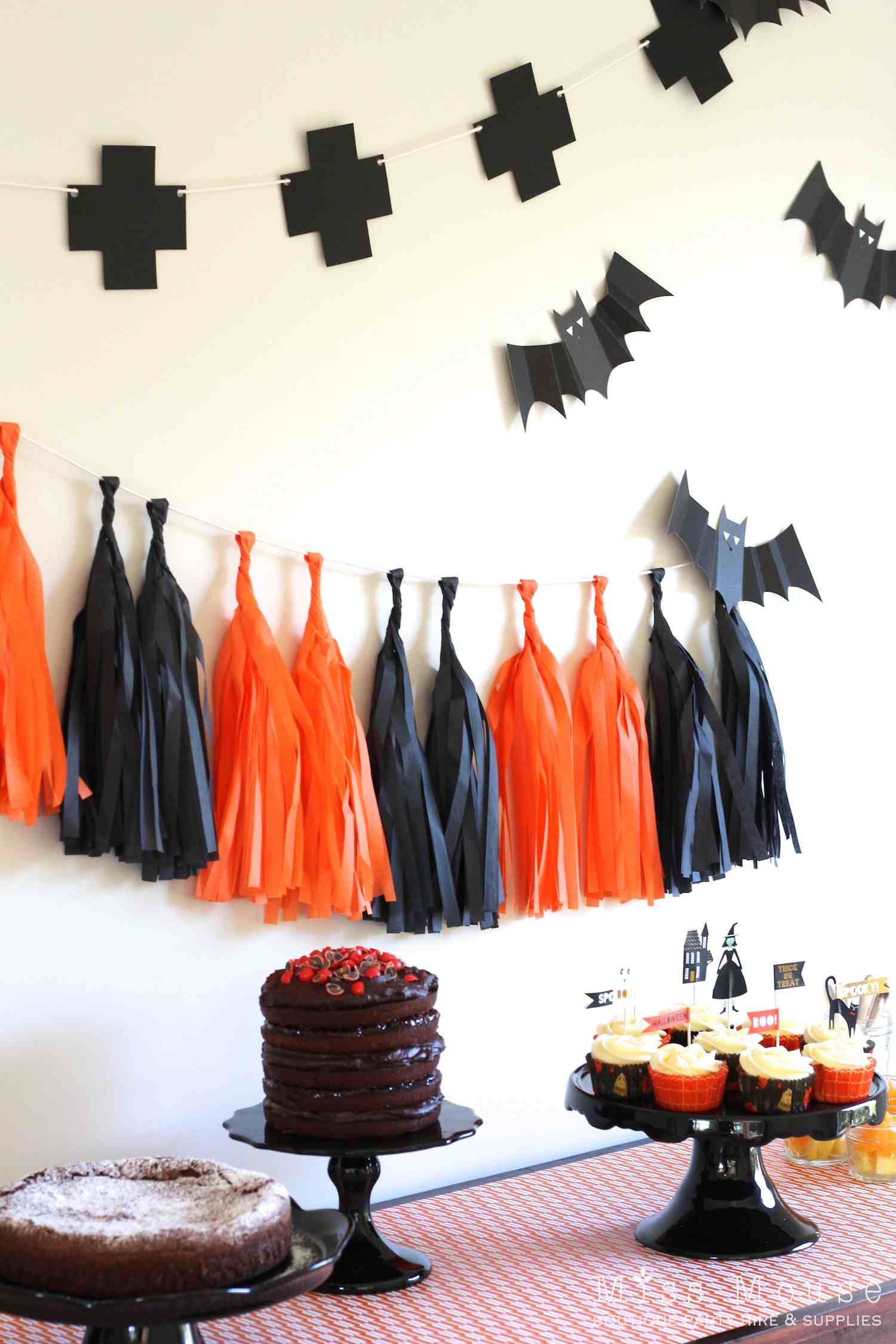 Get the look!
All of the items below were used to create this Halloween buffet:
~ Rococo Noir cake stands in small, medium and large.
~ Something Wicked Bats, Cupcake Kit, Paper Plates and Napkins
~ Habitat Tangelo Gift Wrap provided the vibrant table runner.
~ Black Polkadot serving cups are great for holding jaffas, popcorn or other treats.
~ Small vintage glass canisters for hot chocolate and marshmallows.
~ Small quilted crystal jelly jars (4oz) are a great size for individual desserts.
~ Wilton 1M decorating tip for doing rosettes on the cupcakes.
~ Wilton 5 Layer Cake Pan set is perfect for layer cakes.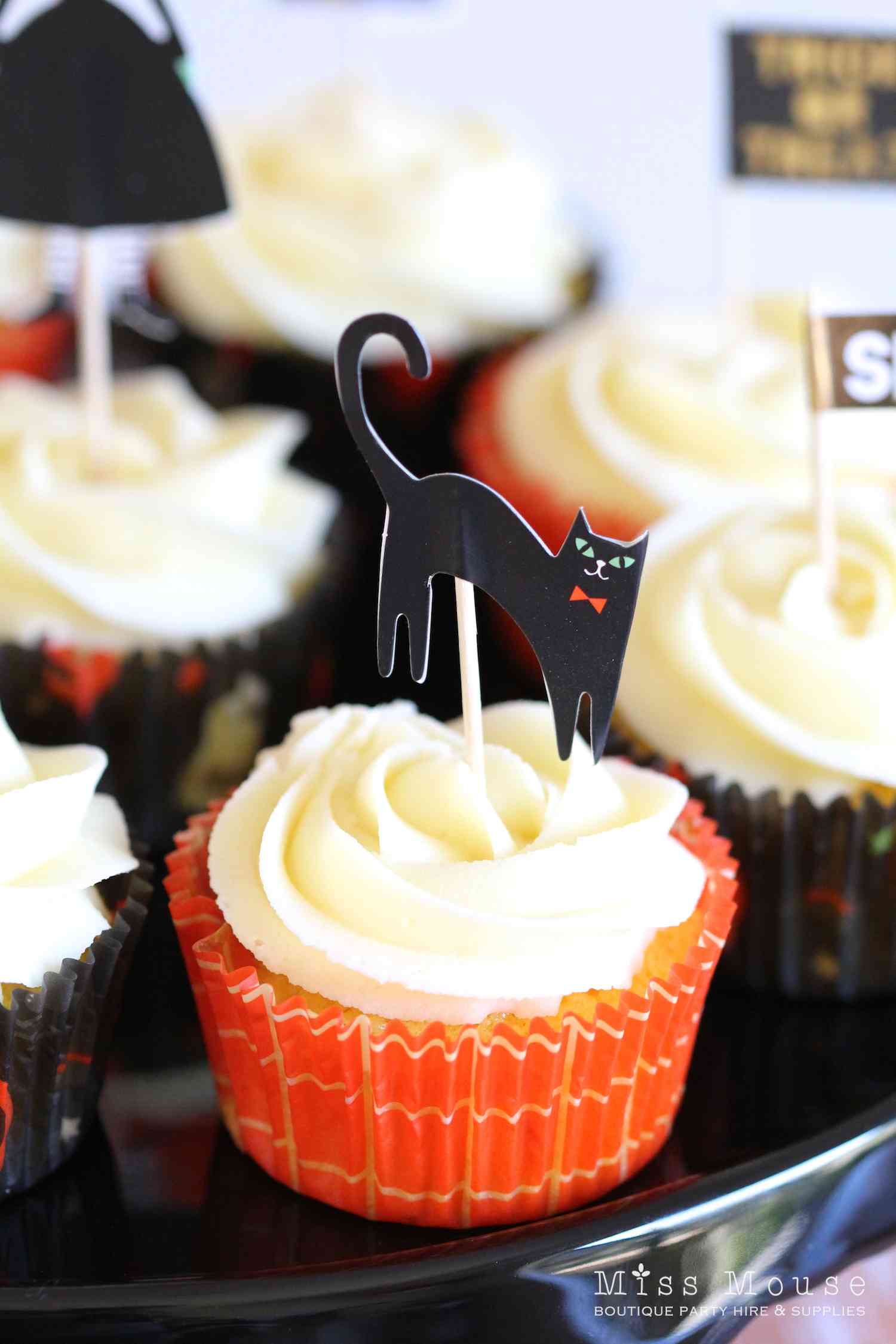 Credits:
Photography, Party Supplies & Styling: Miss Mouse