Looking for kid's party invitations? It can be quite difficult finding the perfect kids party invitations to suit a particular party theme. I find the best ones are invitations that are somewhat generic or colour themed which you can either use as is or add some details to in order to make them work better for your chosen theme. We stock a great range of invitations by hiPP Australia and many of these are quite generic and others, whilst slightly themed, are not too overly themed meaning you can make them work for a number of events.
The Habitat range offers some colour themed invitations with interesting (but not too obvious) patterns. We have used the orange invitations for a tiger party in the past and I simply hand drew some tiger paw prints on the bottom right corner of the invitation and a few on the envelope too. The teal invitations are an amazing colour and would be great for a dinosaur party. The pink invitations are lovely and bright and would suit many girly parties. Princess party anyone?!

There are also some gorgeous bird themed invitations which are lovely! The Bird invitations to the left team up perfectly with the red polka dot range; perfect for a sweet garden party. The Early Bird invitations to the right have a lovely tea party feel to them but they are very simply styled so can be used for many kids party themes.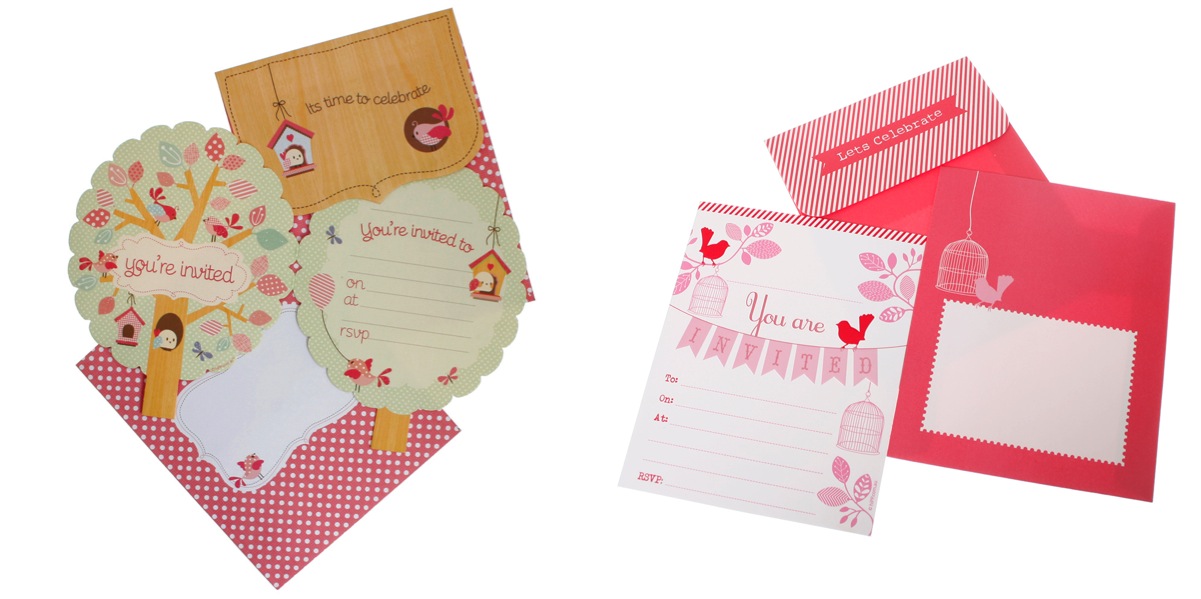 These kids party invitations are perfect for a rainbow party. The invitation to the left is gender neutral and a great option for a confetti party or carnival party.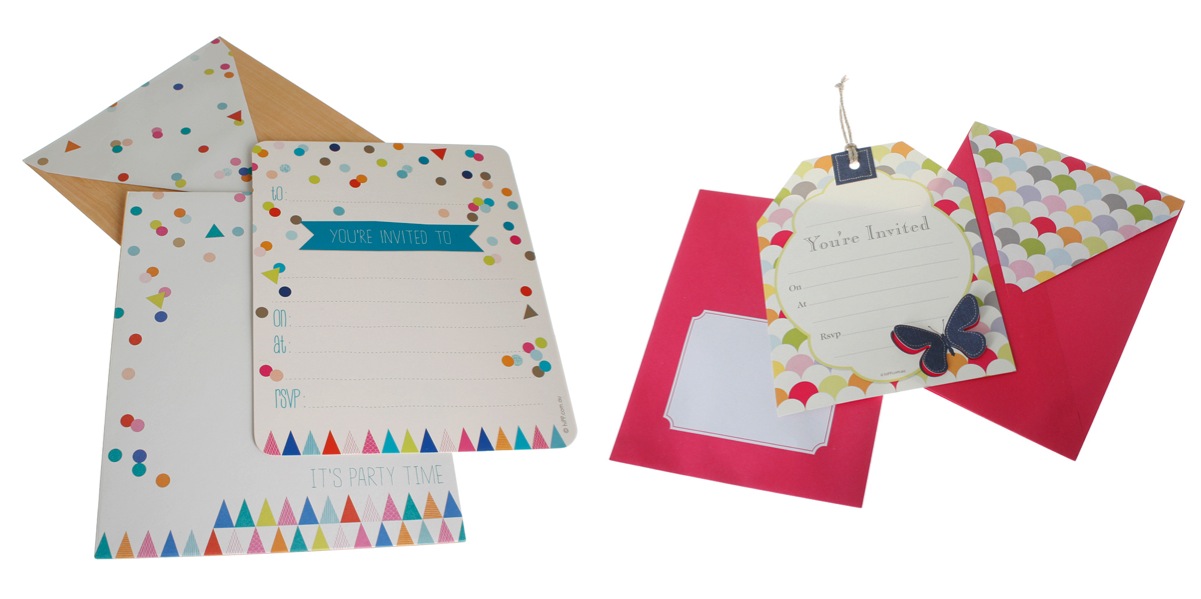 First birthdays are a very special occasion. They are often more a celebration of a job well done for the parents than the child. These parties are often not overly themed so an invitation that has a toddler feel about it is a really nice idea. These train and bunny kids party invitations are perfect!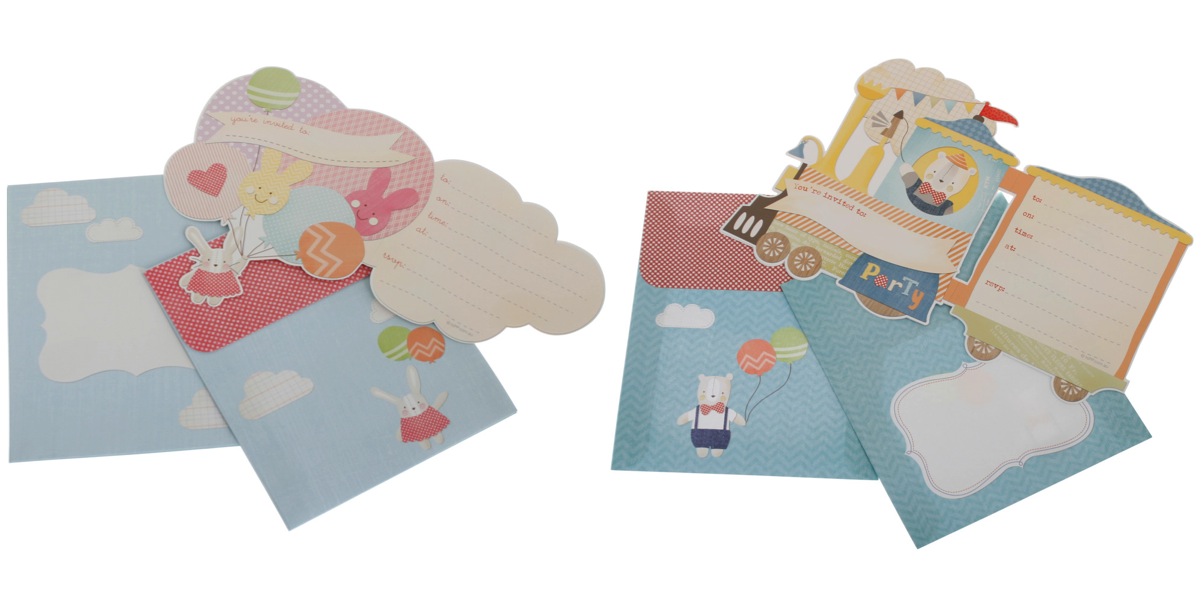 The invitations above are just a preview of our range. You can see all of our party invitations here.
Happy party planning everyone!
Credits:
Party Supplies: Miss Mouse
Images: hiPP Australia