Birthday parties are always a busy time and if you are baking and decorating the cake yourself then sometimes you just need some simple and easy ideas for birthday cake decorations. Here we cover some really simple birthday cake decoration ideas which you can easily achieve at home and provide you with some links to fab cake decorating supplies to make the job easier.
Cake Bunting
Not only is a cake bunting easy to make, you are pretty much done with a simple cake bunting and some nice candles. You could look at adding some figurines or other items if you would like to but a simple cake bunting on its own will always look stylish. In the cake below, the rosette piping of the icing (using the Wilton 1M tip) in itself creates a lovely decoration but you can also see in the following image that a rather rustic style of icing also works well with a cake bunting.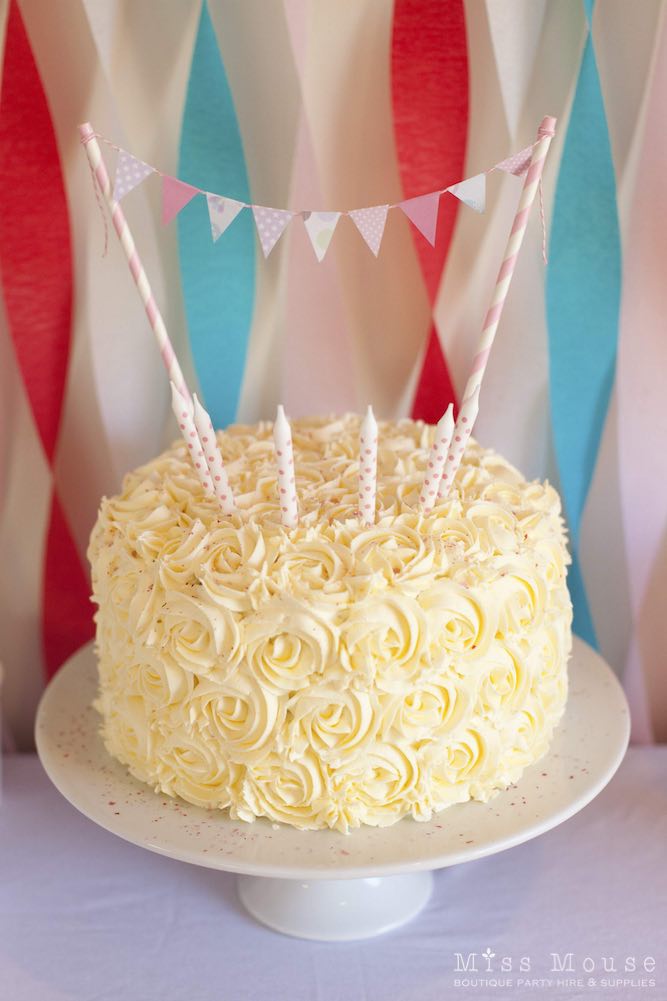 (Photography: Dilworth Photography)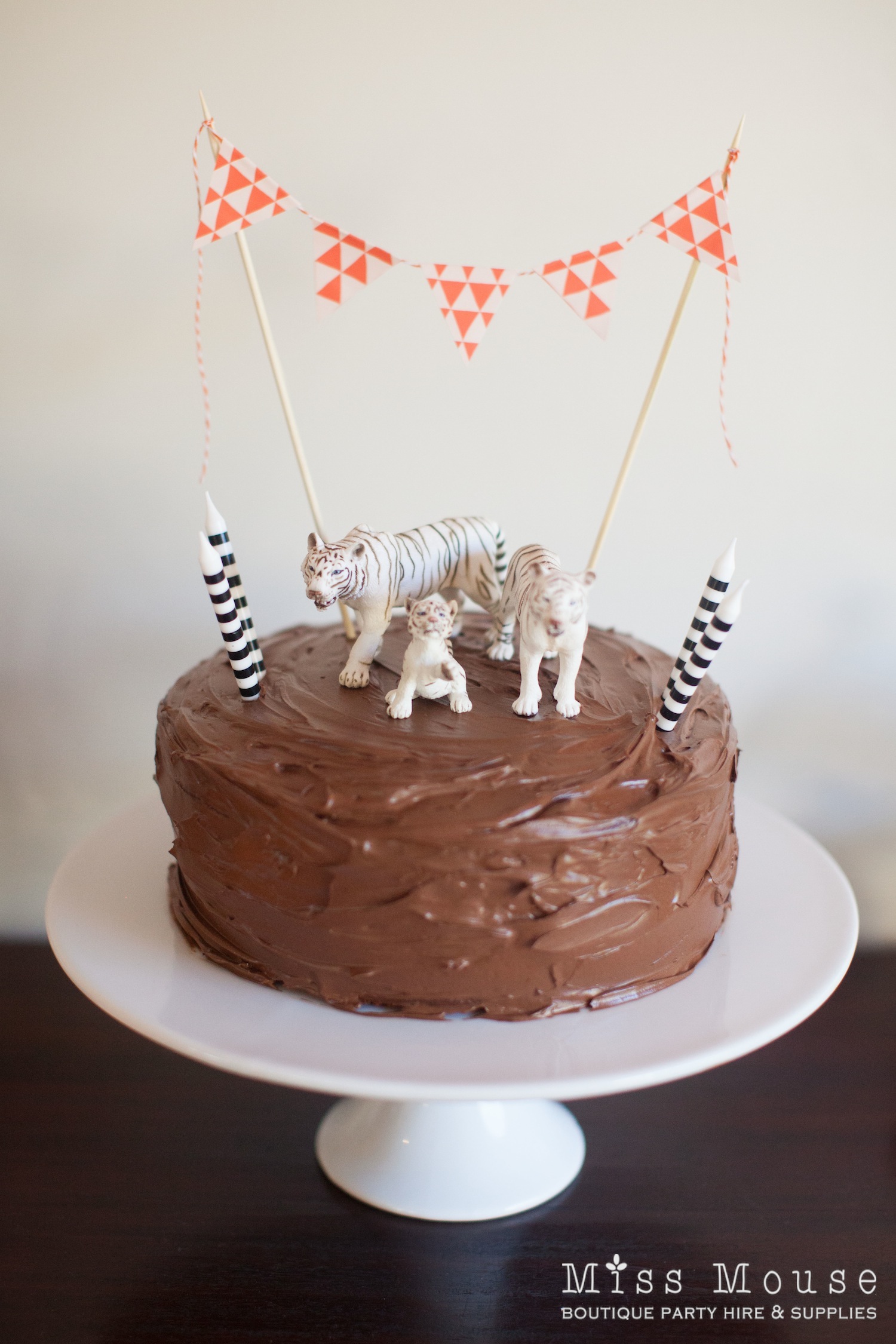 (Photography: Dilworth Photography)
If you are wanting to make your own cake bunting, you only need some bamboo skewers (or paper straws), some craft paper (our premium gift wrap is perfect), bakers twine, a glue stick and some scissors. Our rainbow stickers and washi style tape could also be used in place of the craft paper.
Cake Flags
These are much like a cake bunting but, like the name would suggest, they are flags instead. These super stylish Toot Sweet cake flags by Meri Meri are perfect!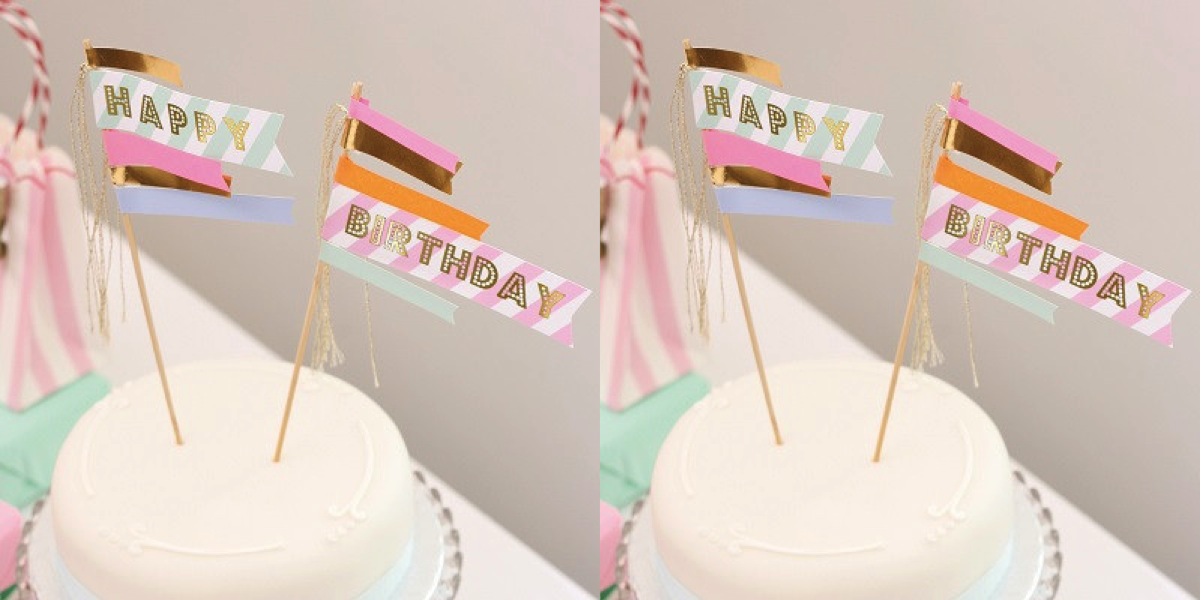 (Image source: Meri Meri)
Flowers
Flowers are also a very simple and easy option for birthday cake decorations. Edible flowers such as chrysanthemum, geranium, lavender, rose and violet are popular choices. Layered cakes and nude cakes are very much on trend at the moment. Nude cakes are layered (with cream or a delicious filling between the layers) and then usually lightly dusted with icing sugar and beautified with fresh fruit and/or flowers. If you are wanting to make your own layered cake, our 5 layer cake pan set is perfect for a smaller soiree. Below is one I decorated very simply with a branch of blossom from our apricot tree.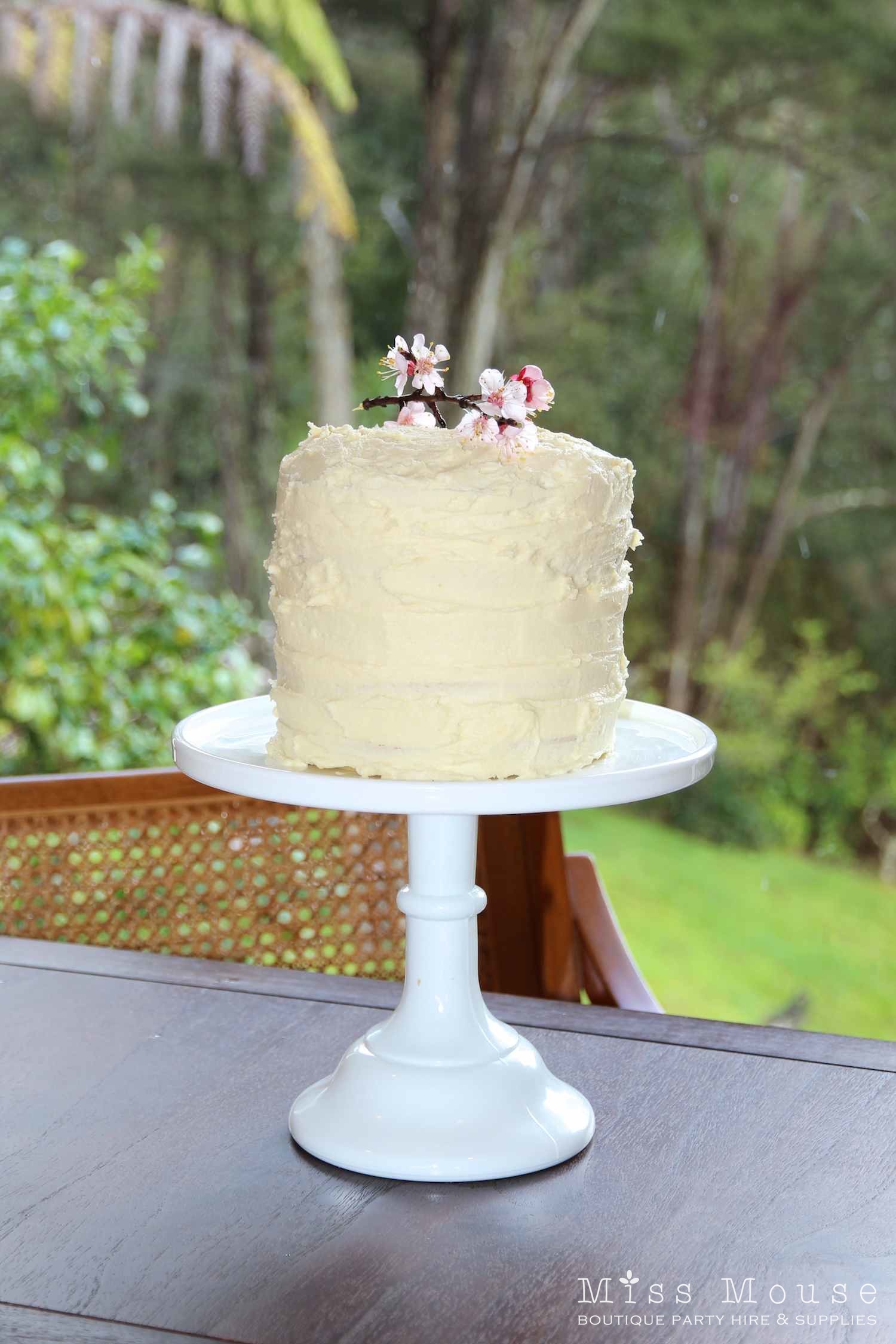 (Photography: Miss Mouse)
Sprinkles
Another simple idea for birthday cake decorations is sprinkles! A sprinkling on top or loads around the outside of the cake with a simple candle on top looks superb! We are proud to have natural sprinkles as part of our range of cake decorating supplies. These are perfect if you are not wanting to load little ones up on lots of artificial colours and flavours.
And, if all of the above sounds like too much work, you can always look at using a fancy candelabra or some extra long candles to stick on the top.
Credits:
Cake Decorating Supplies: Miss Mouse
Photography: as indicated above.