It's a carnival party! Almost a year ago, we celebrated Amanda's 6th birthday. We decided to go with a vintage carnival theme as it is bright, fun and suited both the boys and girls that were coming. A carnival party is a great children's birthday party theme but is equally good for 21st birthday parties and weddings!
Come on in…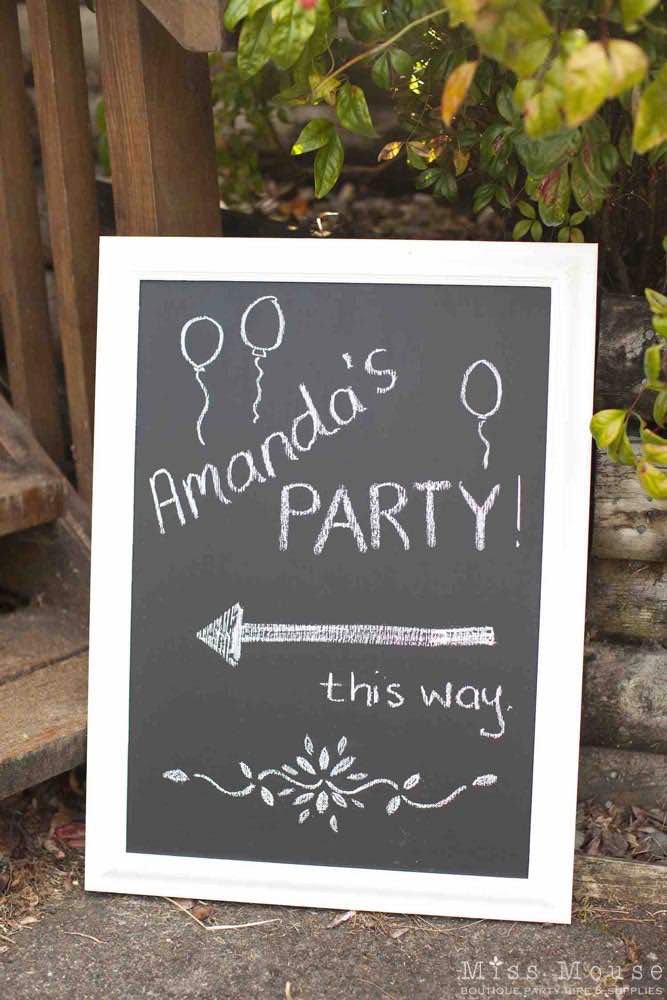 We used a red, white, pink and turquoise colour palette which worked perfectly. The red polka dot table runner was fab for this theme and looked great against the Toot Sweet Pink paper plates. Turquoise paper napkins brought in shots of colour and our red spot serving cups were perfect against the table runner. These cups were filled with grapes.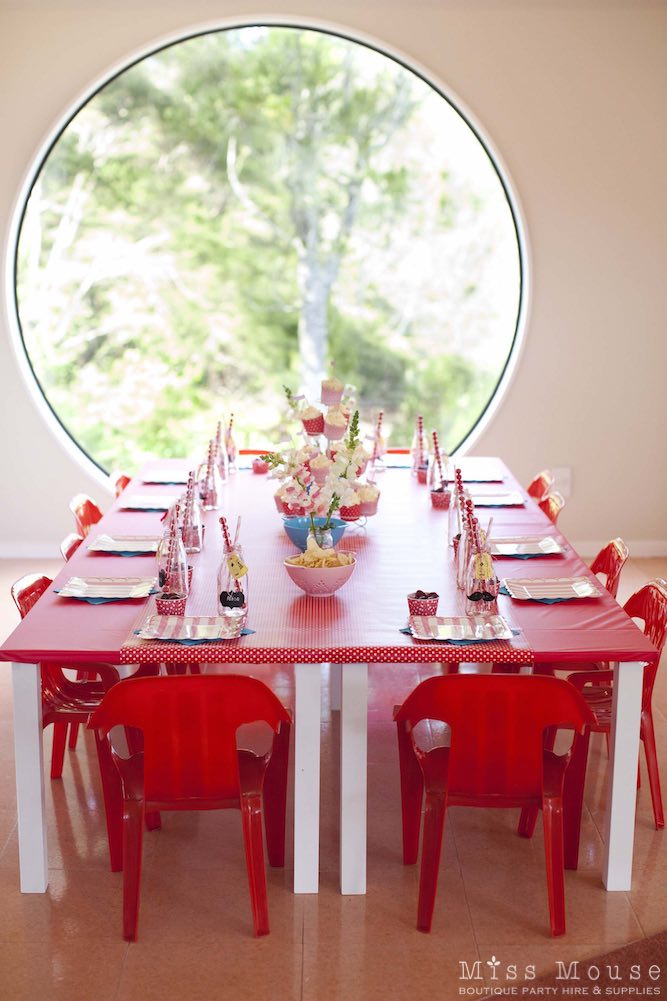 Mini milk bottles were decorated with chalkboard labels, vintage carnival tickets and pink bakers twine. They were topped with jaffa filled cellophane treat tubes and a pink paper straw. And for the party girl, we added some tassels to her mini milk bottle too! Mini milk bottles are a great party staple; we use these at almost every party!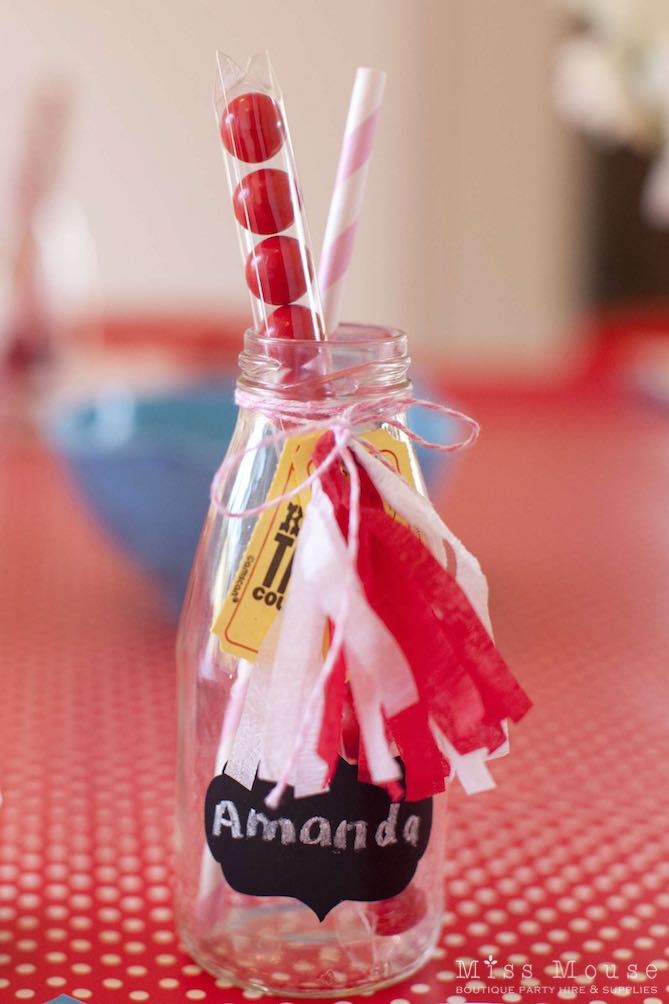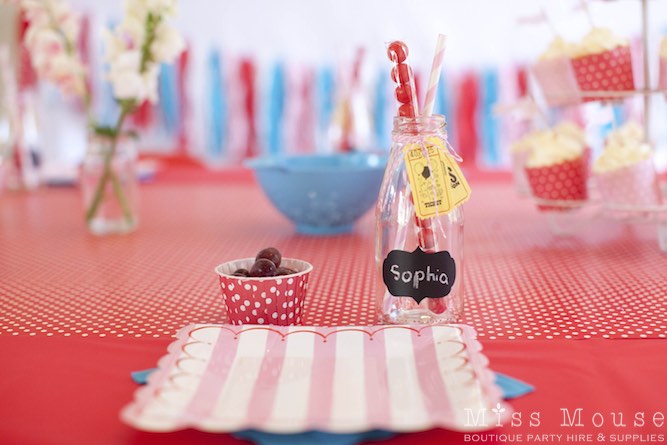 The table was decorated with a white cupcake stand filled with delicious lemon cupcakes baked in our fabulous Paper Eskimo baking cups in cherry red spots and pink spots. Pink food flags were a simple way to decorate these cupcakes.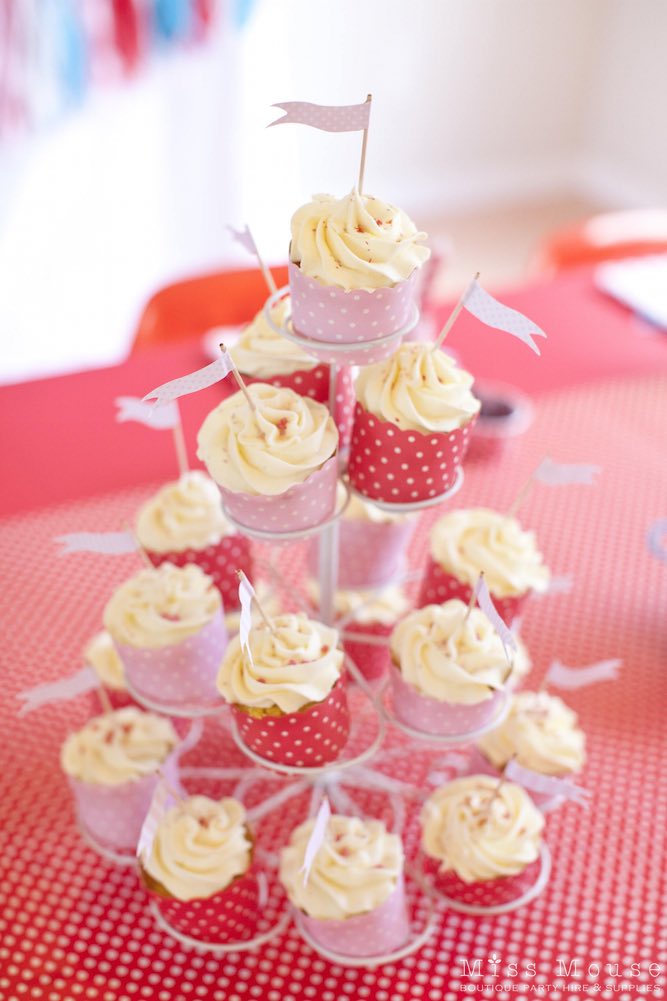 Snap dragons in basic glass jars added some prettiness to the table. Flowers make great party decorations.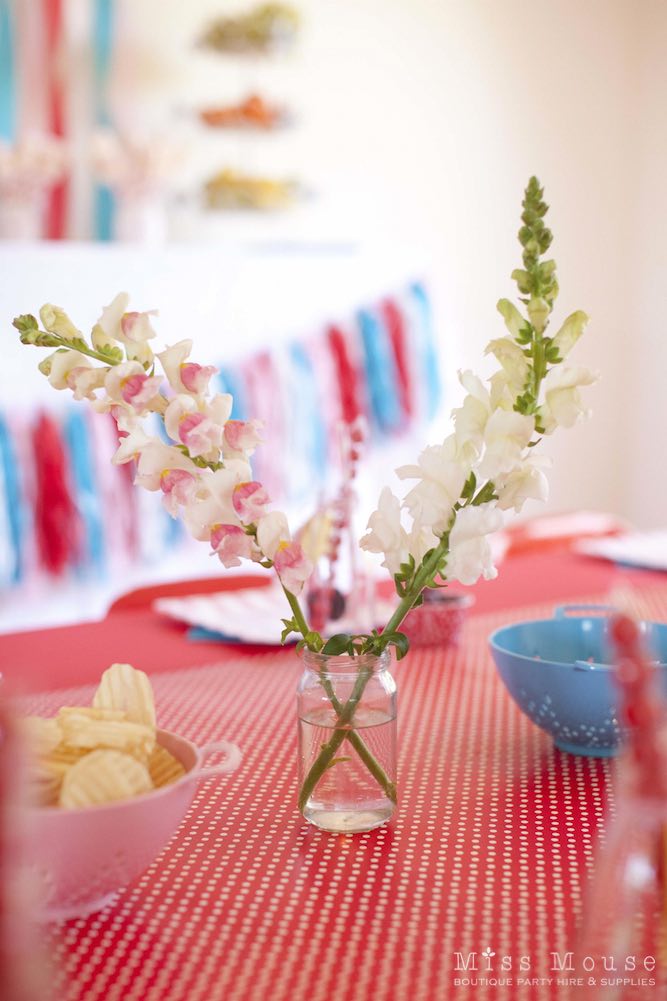 The Toot Sweet Pink Cups were perfect for holding popcorn!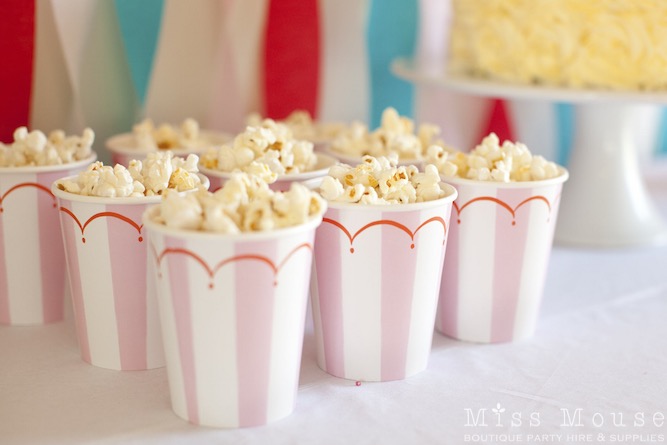 The party decorations were a mix of twisted crepe paper streamers and balloons. This is a really simple and affordable idea for birthday decorations which looks impressive! Left over crepe paper was used to create a tassel garland which hung in front of the buffet.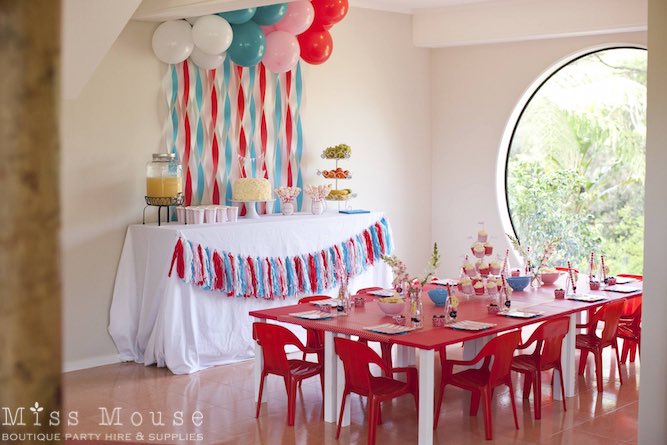 I made the cake using Annabel Langbein's Ultimate Chocolate Cake recipe and decorated it with a basic vanilla buttercream. I used a Wilton 1M tip to create the rosettes; it was my first time doing this piping and was so easy to do. I made a simple cake bunting to decorate the cake along with 6 pink and white candles. Natural pink and red food glitter was used to add some sparkle!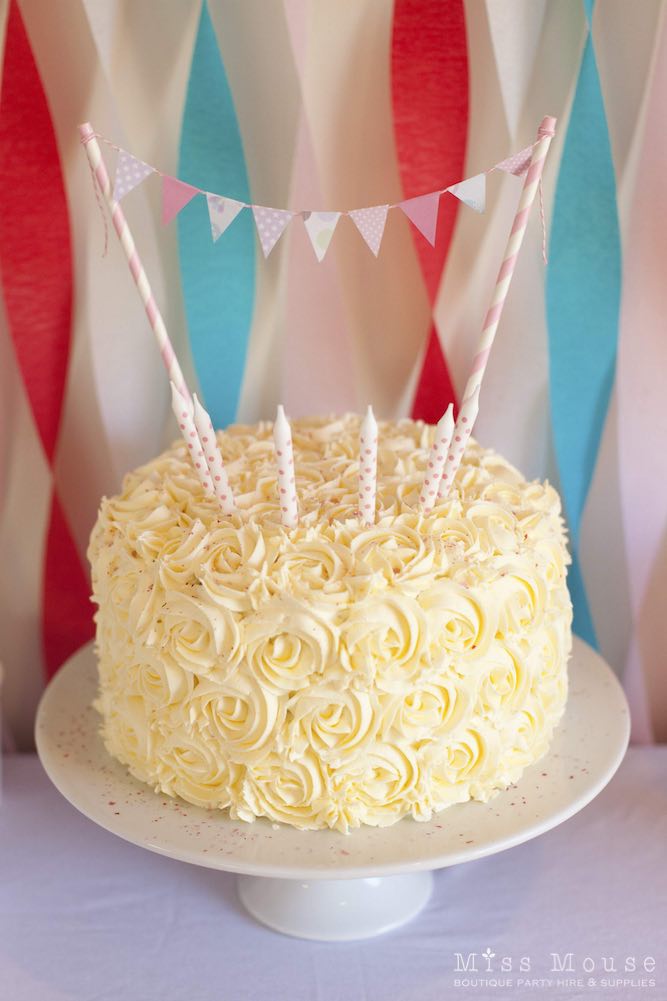 Our turquoise party bags looked gorgeous decorated with white paper doilies, carnival name tags, vintage carnival tickets and mini wooden pegs. They were filled with an assortment of treats including our vinyl moustache stickers which the kids loved wearing.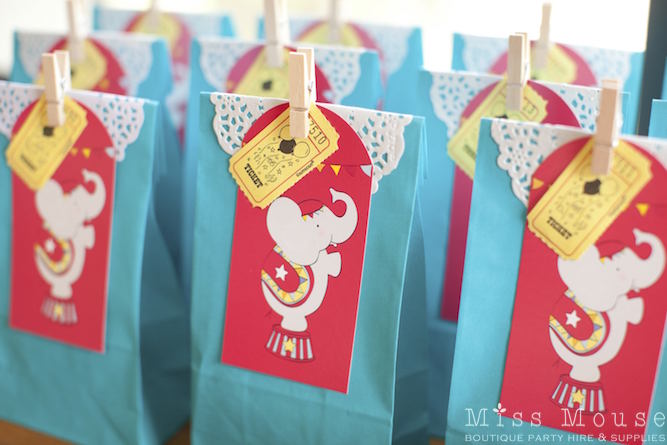 Credits: 
Party Styling: Kylie Foster, Miss Mouse
Party Supplies: Miss Mouse
Photography: Keri-Anne Dilworth, Dilworth Photography