We absolutely love baby showers here at Miss Mouse! We are often asked about baby shower decorations so here are some ideas to help you with your baby shower planning.
Some of my all time favourite baby shower decorations…
Tassel Garlands
Tassel garlands are, put quite simply, perfection! They feel delicate with their tissue tassels, catch a breeze for some gentle movement which really serves the senses and you can get them in so many colour combinations. We are proud to stock the gorgeous tassel garland kits from The Flair Exchange in the USA. They are made from recycled tissue paper and their colour combinations are always stunning. The blushing and blooming tassel garlands are always popular for baby shower decorations but there are many other options too; the nectar themed garland below is stunning! Did you know you can get matching confetti too!?!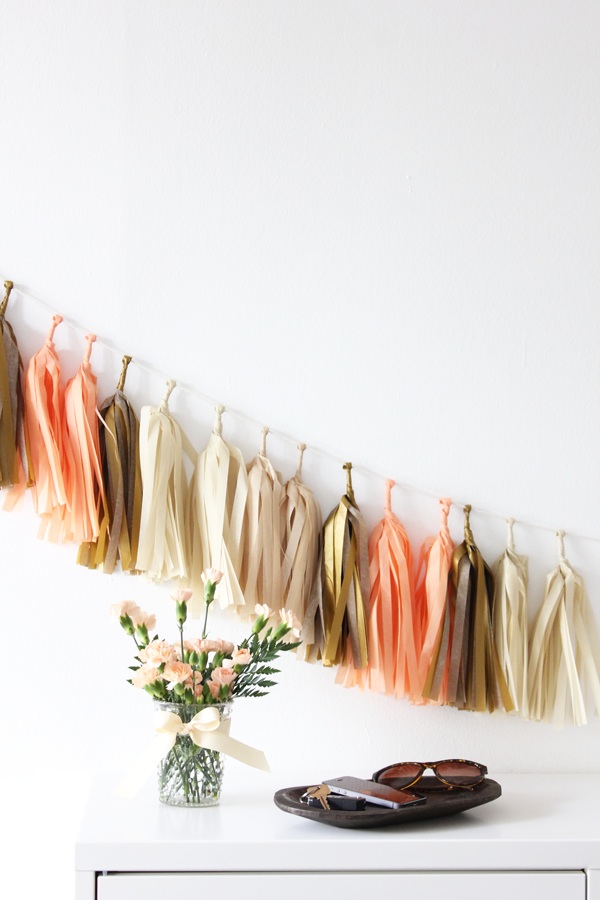 Image copyright: The Flair Exchange
Tassel garlands look amazing behind a buffet and are stunning on their own with very little decoration; you can also mix in other garlands too or mini balloons.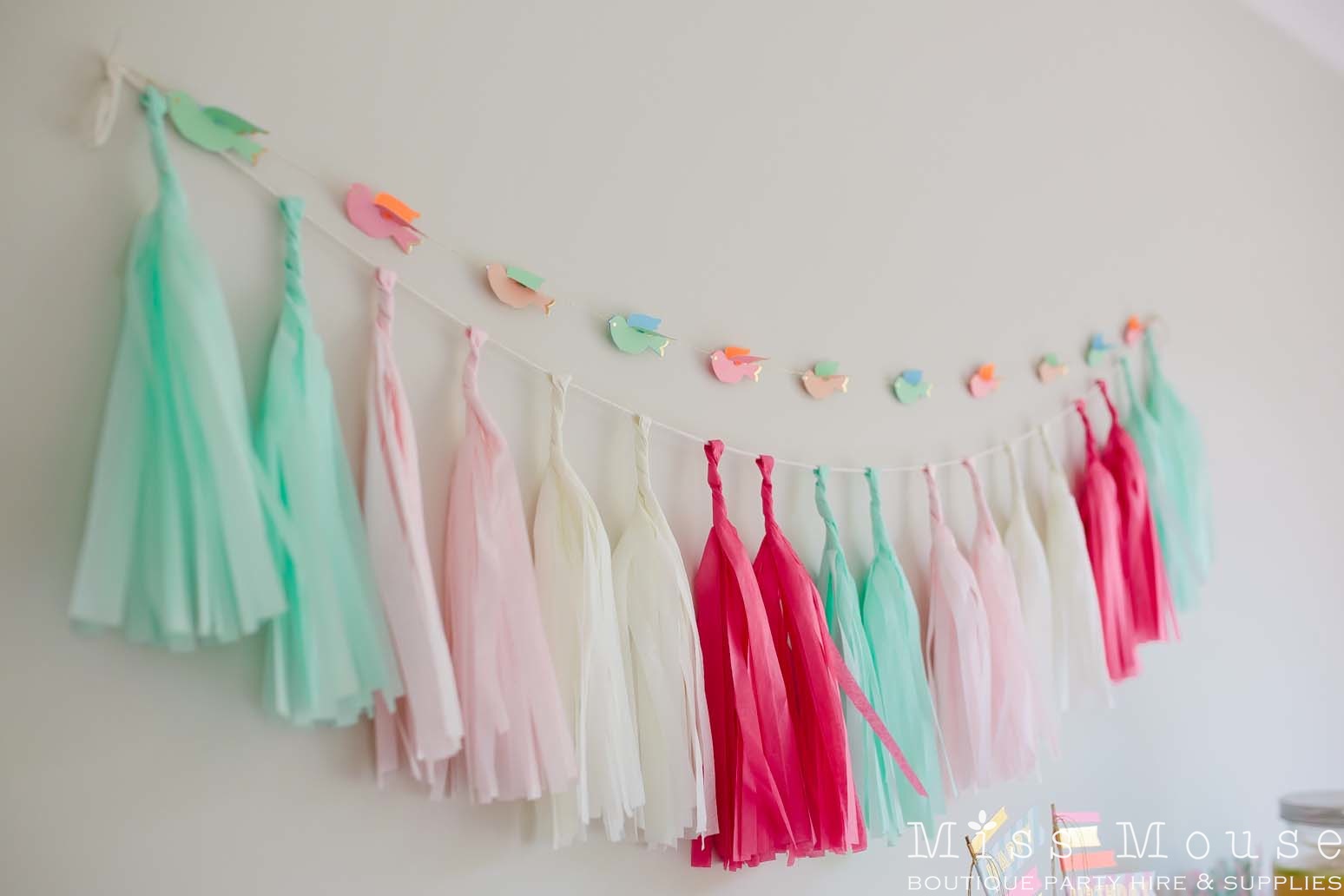 Image copyright & styling: Miss Mouse; Photography: Dilworth Photography
Pom Poms
Tissue paper pom poms are always very effective. You can bunch them together mixing in balloons, lanterns and honeycomb balls in the bunch or spread them out across a larger area. When using en masse, they look lovely with the pom poms arranged at different heights.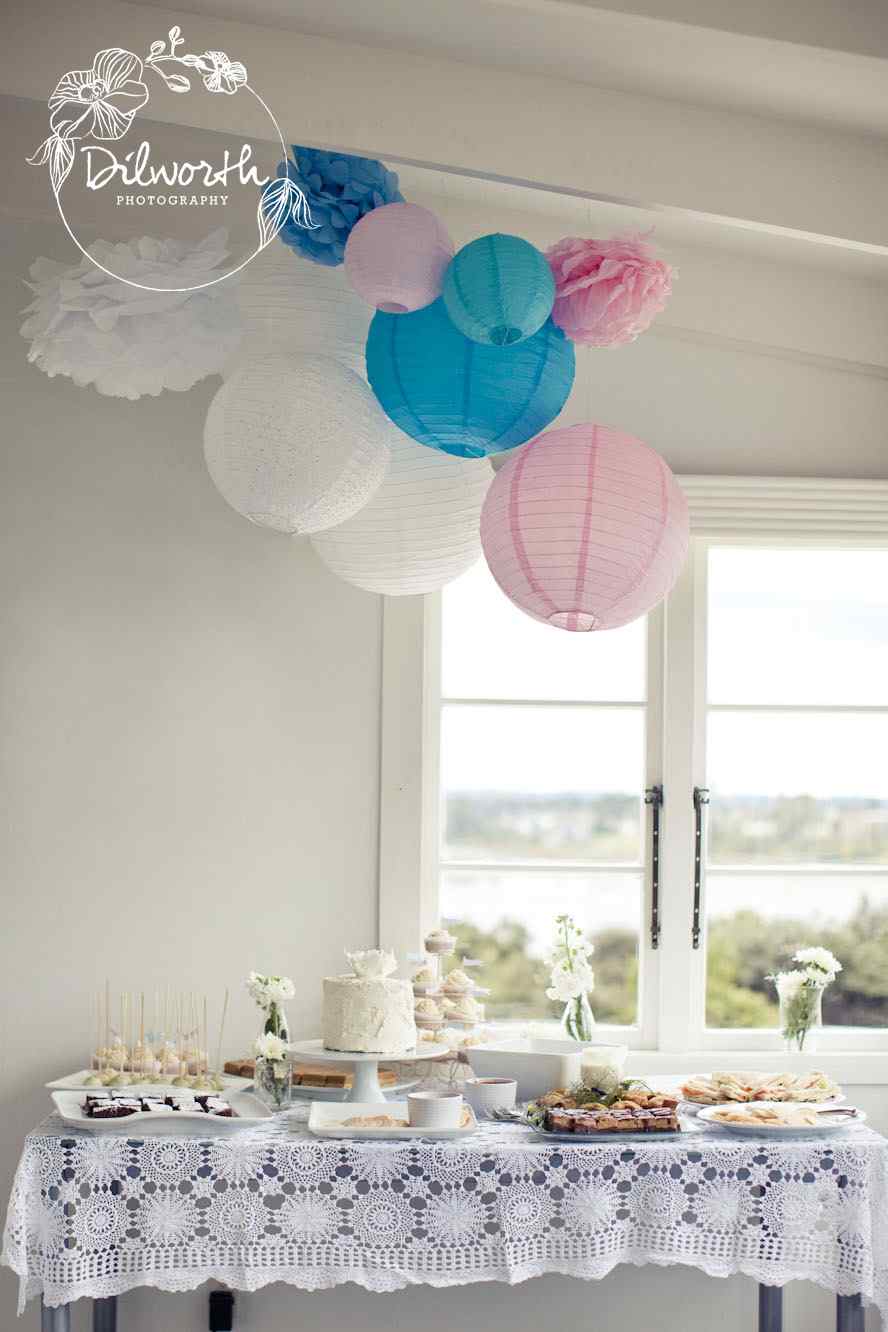 Image copyright: Dilworth Photography
Flowers
Nothing beats gorgeous flowers. They don't have to be expensive and could be simple bunches you pick up from your local supermarket or flower shop. Pop them into an assortment of jars (mini milk bottles and pint sized mason jars are great for this) and arrange them around your buffet and / or venue. Natural elements add another dimension with party styling; we always try to incorporate flowers, greenery or wood in some form.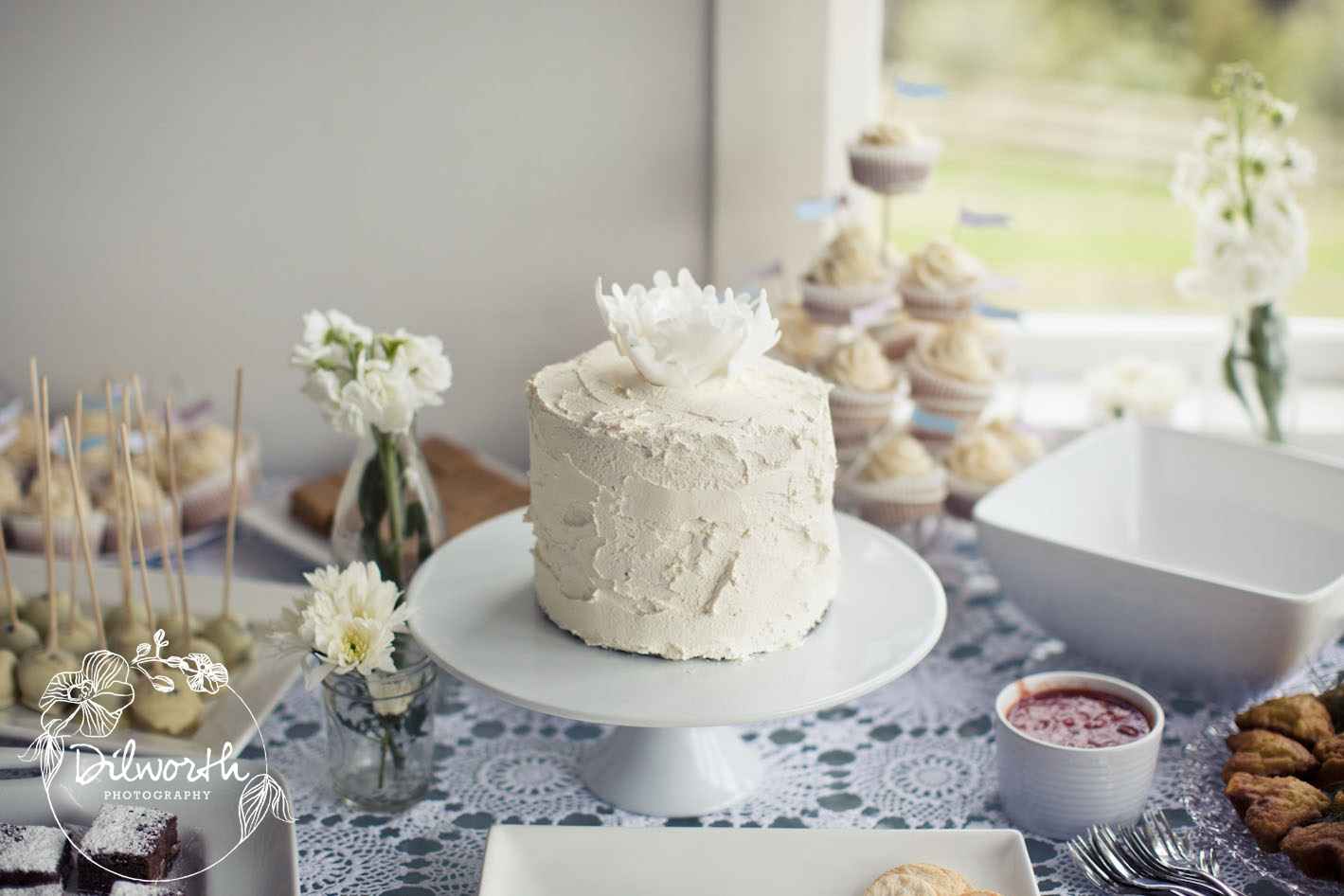 Image copyright: Dilworth Photography
Table Covers & Runners
This requires it's own mention as a gorgeous table cloth (think vintage linen!) is something to be swooned in itself. If you do not own or have access to some gorgeous linen then a standard white tablecloth with a beautiful table runner is another great option. I always rave about the table runners from hiPP Australia as they are thick, glossy, have exquisite colours and patterns. Simply cut to length and pop them over your tablecloth, then you can layer on your cake stands, delicious treats and tableware. The table runners also work well without a tablecloth underneath if your surface is tidy. I love the bright tangelo runner used in the image below which is teamed up with plates, cups and straws in a the sweet pink dot range. And note how lovely the simple bunches of flowers in jars and bottles look too.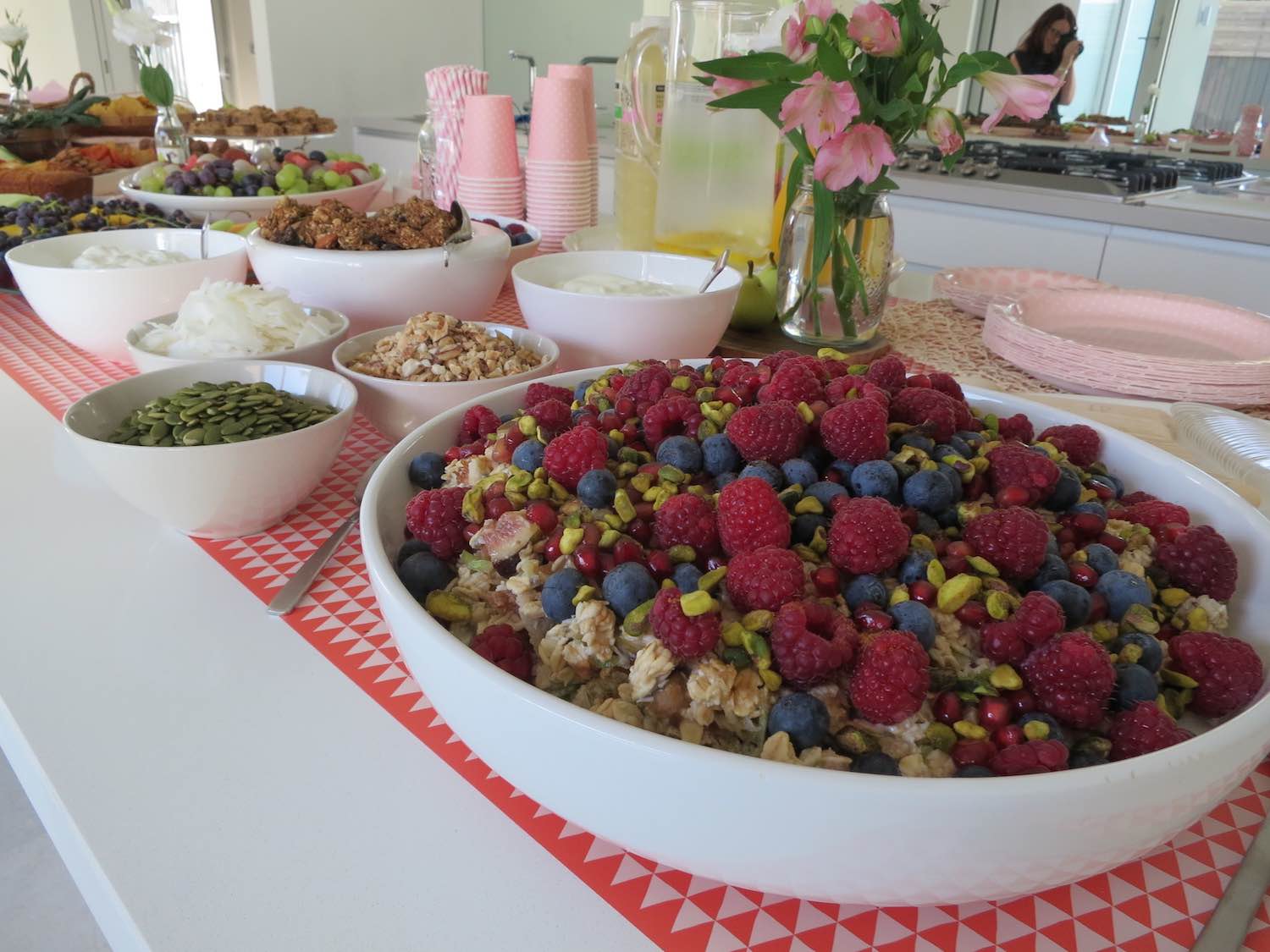 Image copyright: hiPP Australia
Pretty Tableware
There are so many gorgeous party supplies available for baby showers. The Powder Blue, Marshmallow Pink and Limoncello ranges by Paper Eskimo are always popular as are the Sweet Pink Dot and Duck Egg Blue Houndstooth ranges by hiPP Australia. Another favourite is the very pretty Vintage Tea Party (Love in the Afternoon) range by Meri Meri. Our mini milk bottles and paper straws are a hot favourite for baby showers and are usually teamed up with a gorgeous drink dispenser too. Gorgeous cupcake toppers and food picks always look stunning and add an extra element to your baby shower decorations.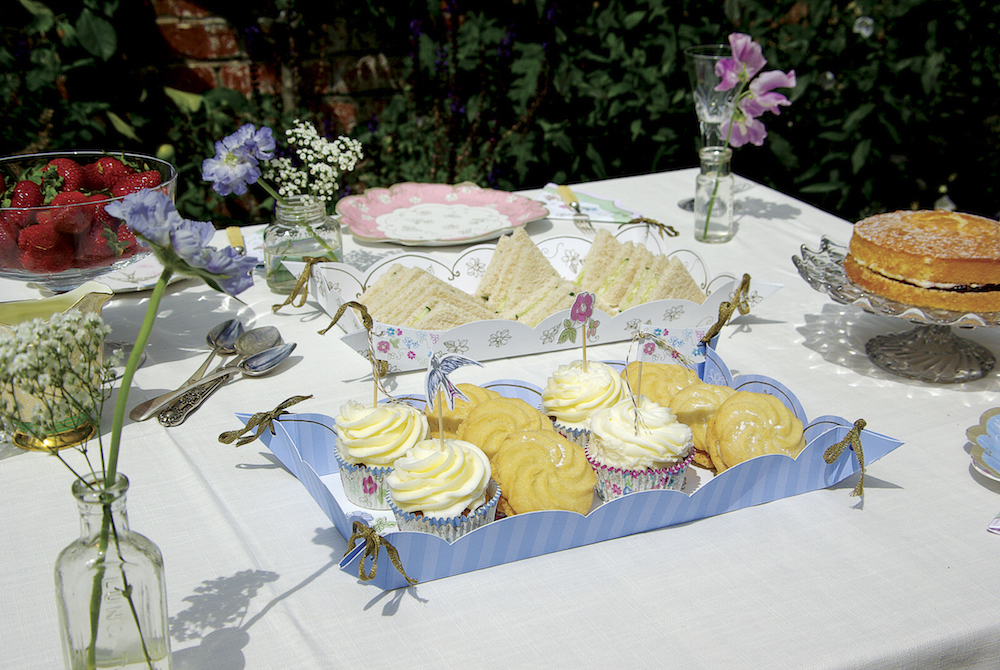 Image credit: Meri Meri (Love in the Afternoon range)
If you are on a tight budget, there are some good options for keeping things in tack. A basic paper plate (the block coloured ones are very affordable) can be teamed with a more patterned paper napkin. Or, you could look at borrowing a selection of appropriate china and teaming that up with a pretty napkin. An eclectic mix of vintage china always looks amazing so ask around your friends and family to see if anyone has some available and would be happy to lend. Failing that, there are plenty of places where you can hire vintage china, platters, cake stands, mini milk bottles, drink dispensers and more.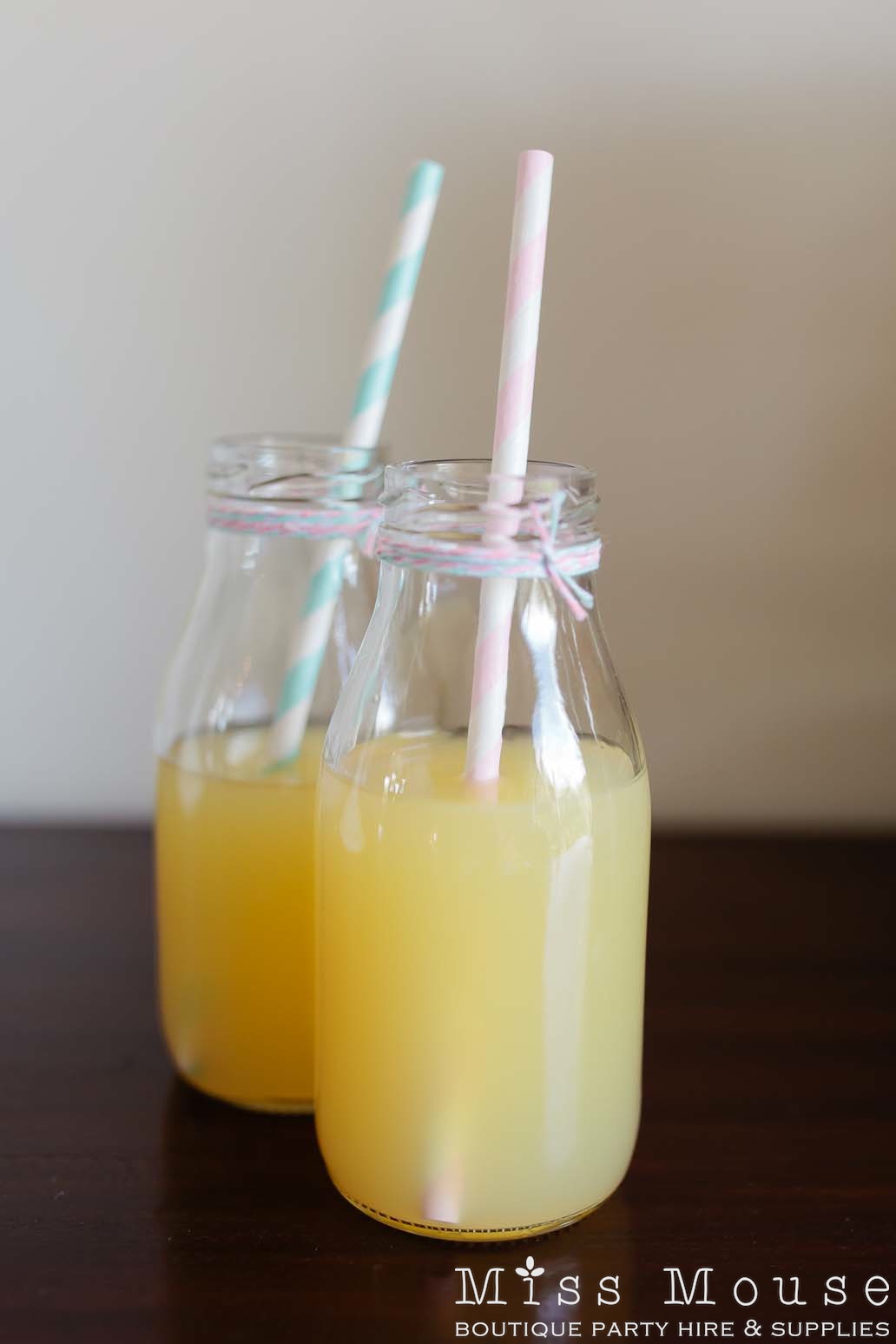 Image copyright & styling: Miss Mouse; Photography: Dilworth Photography
We hope this blog post has given you lots of ideas for baby shower decorations and styling. We would be happy to help you out with your baby shower so please feel free to contact us.
Happy baby shower planning!