We are proud to now offer candy buffet hires as one of our services to you! Candy buffets are very popular at the moment and, at the end of 2014, we had the pleasure of putting together a candy buffet for the wedding of a very gorgeous couple at The Wharf venue on Auckland's North Shore.
Candy buffets (also known as a candy station or lolly buffet) are a very fun element at a wedding and can be used in place of traditional wedding favours or a formal dessert. There is nothing quite like the magnetic attraction of a display of bulk lollies and guests just love munching on candy throughout the evening!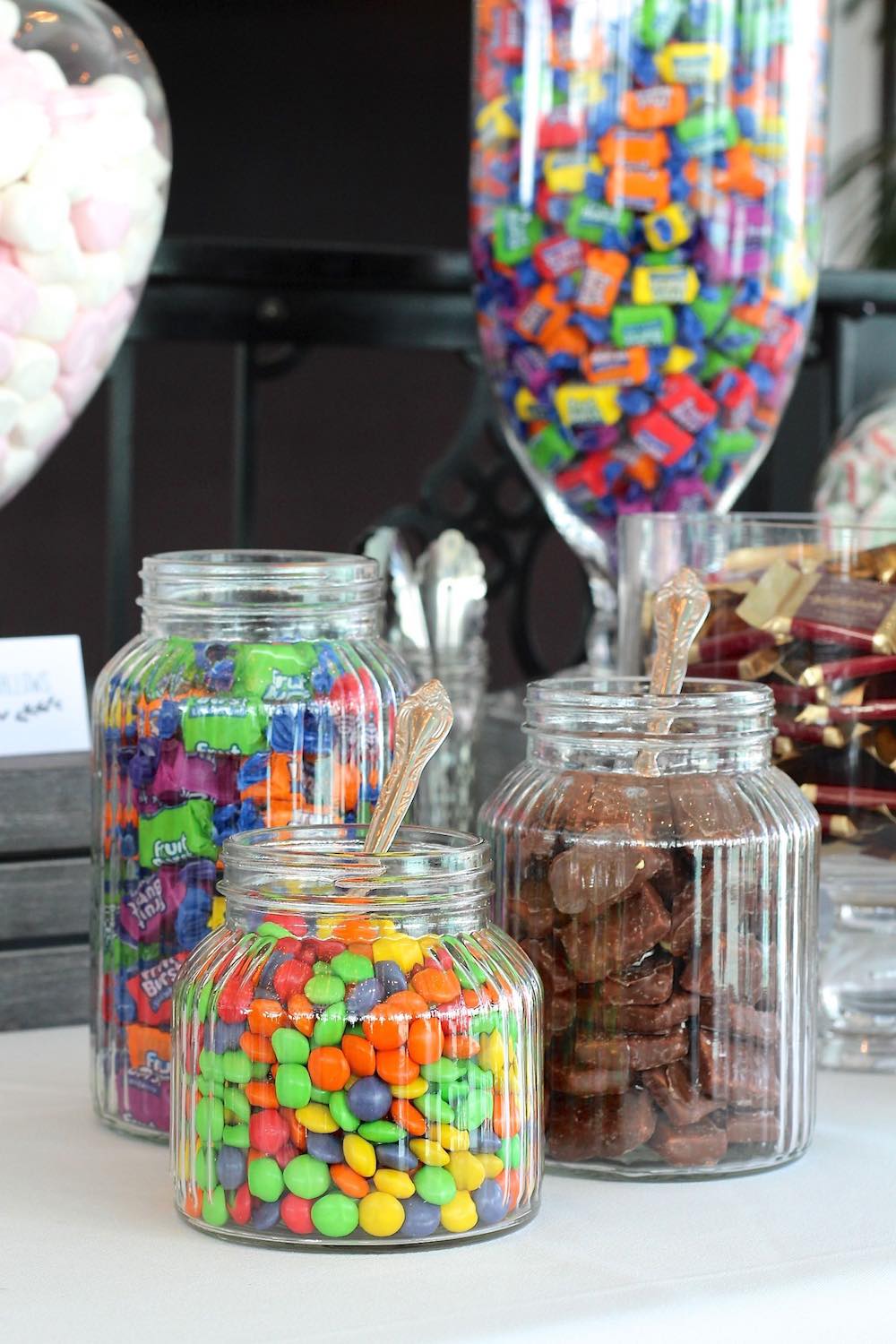 The Wharf is a gorgeous wedding venue which is very decorative in itself. With this in mind, we focussed on very simple but elegant decorative elements which suited the wedding theme and the venue.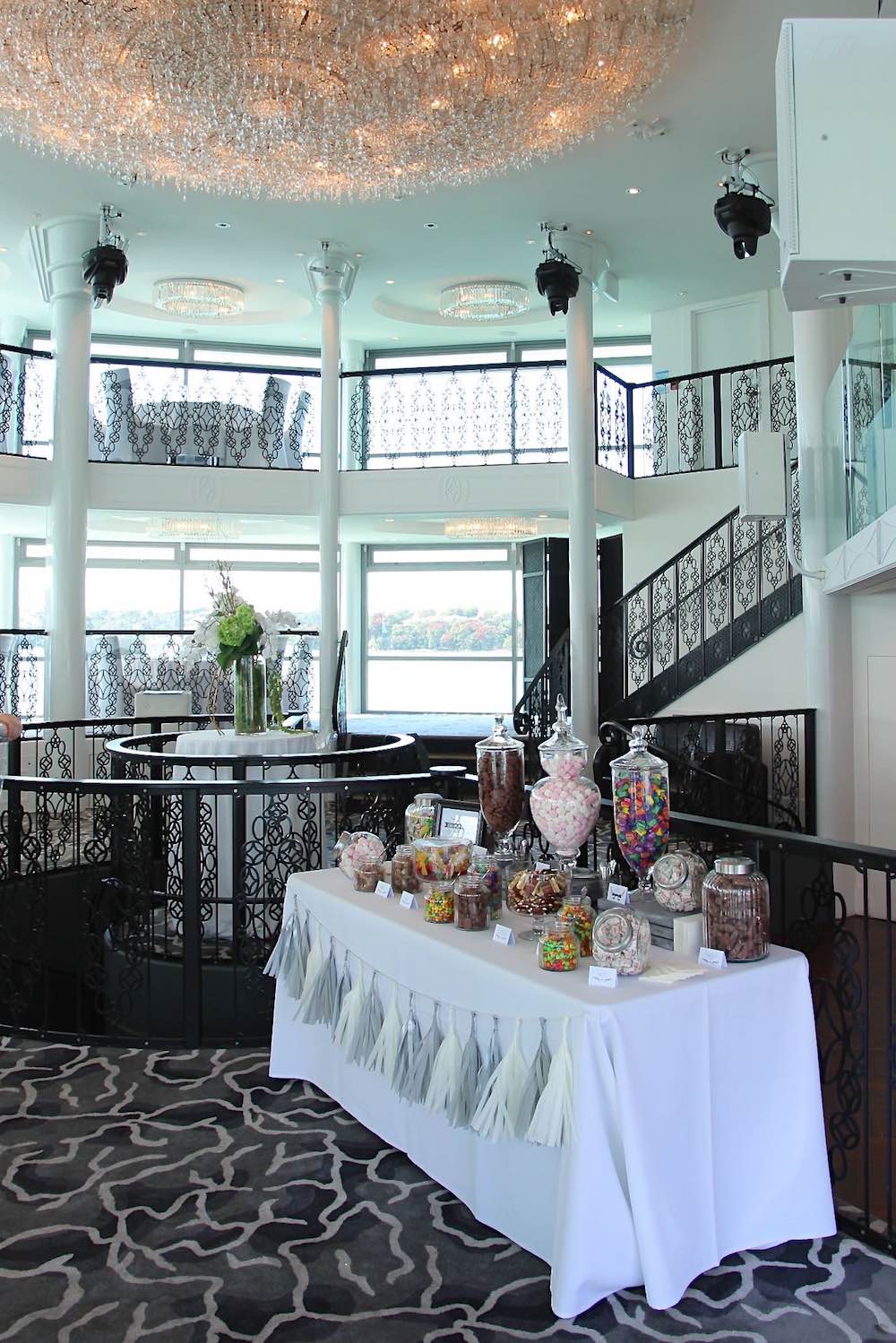 The tassel garland fixed to the front of the buffet was a gorgeous finishing touch. It caught the breeze from the harbour providing movement and the lightness of the tissue paper tassels has a romantic quality. We used the always stylish Tassel Garland ~ Sterling.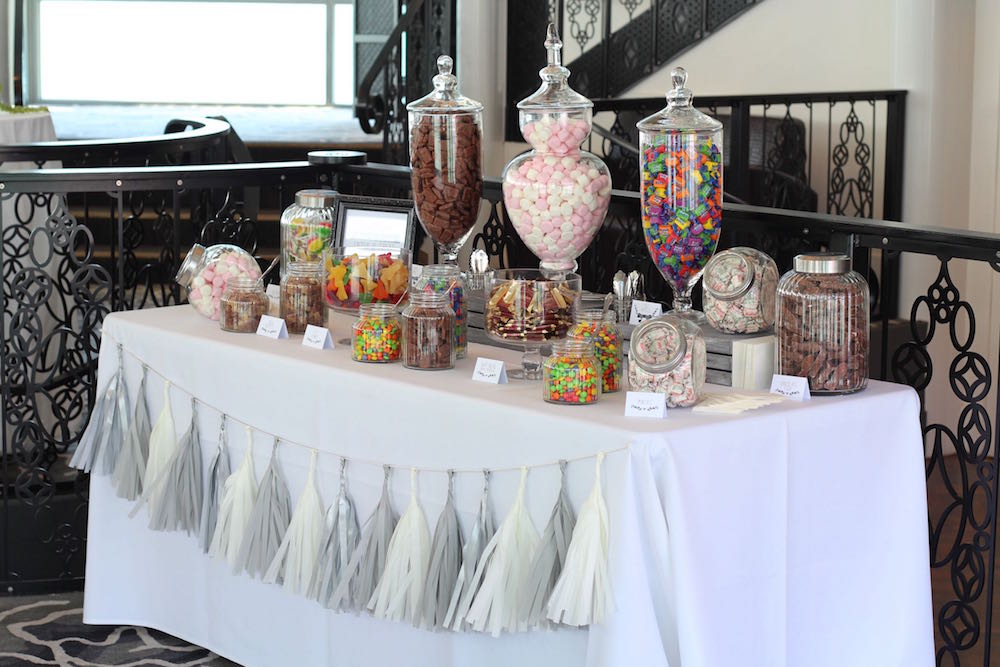 The lovely Chloe from Nifty Bird Design designed the "Love is Sweet, Enjoy a Treat" sign for us along with the beautiful name cards for the candy. Chloe does amazing work with wedding invitations and wedding stationery; she will be one of our go-to graphic designers for creating gorgeous name cards to go with each candy buffet hire.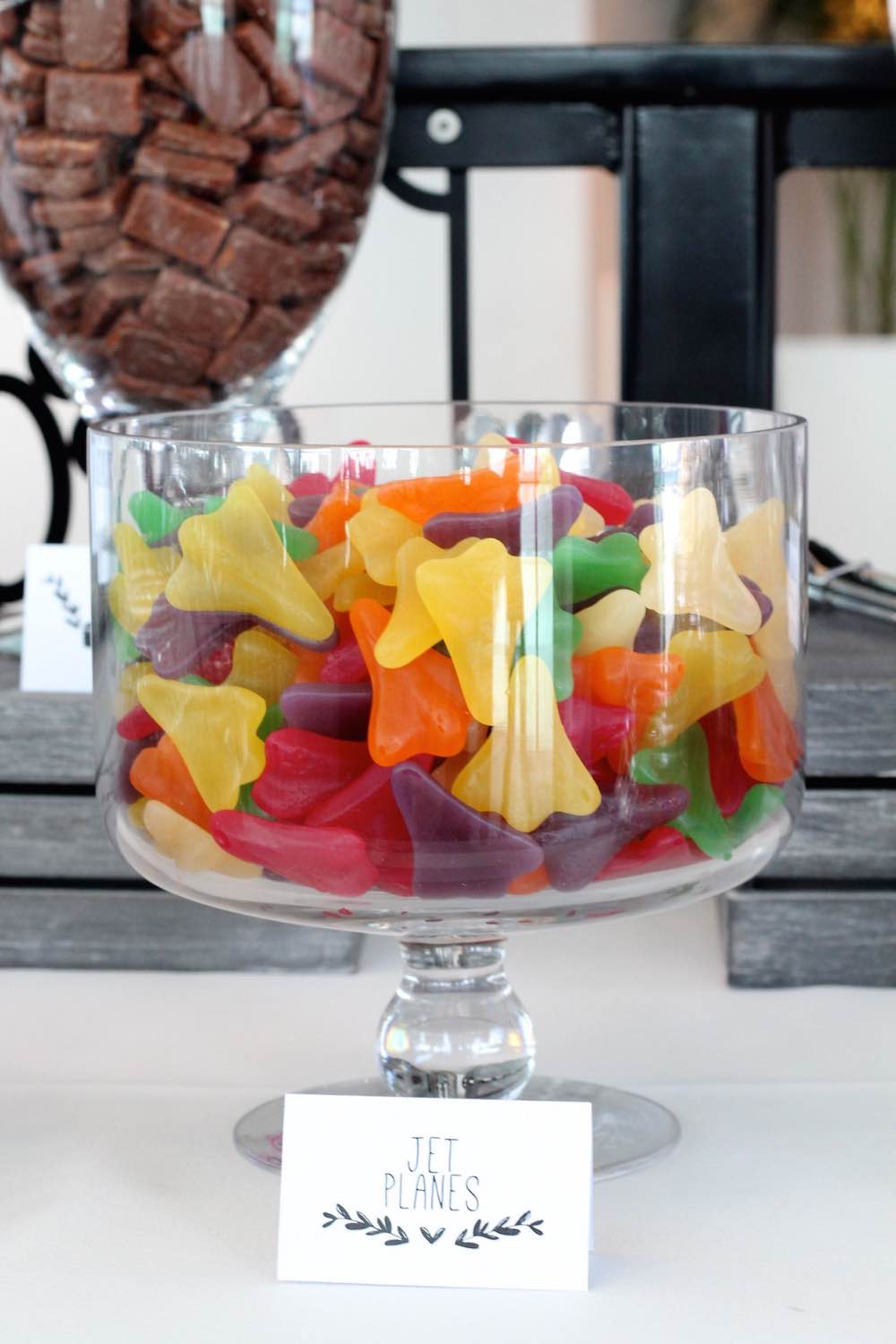 The favourite candies of the bride and groom were placed in the large conical apothecary jars at the back and had their own special name cards identifying them as favourites ~ pineapple lumps for the groom and fruit bursts for the bride. We placed marshmallows in the central apothecary jar to symbolise the squishiness of love between the bride and groom… awww, sweet!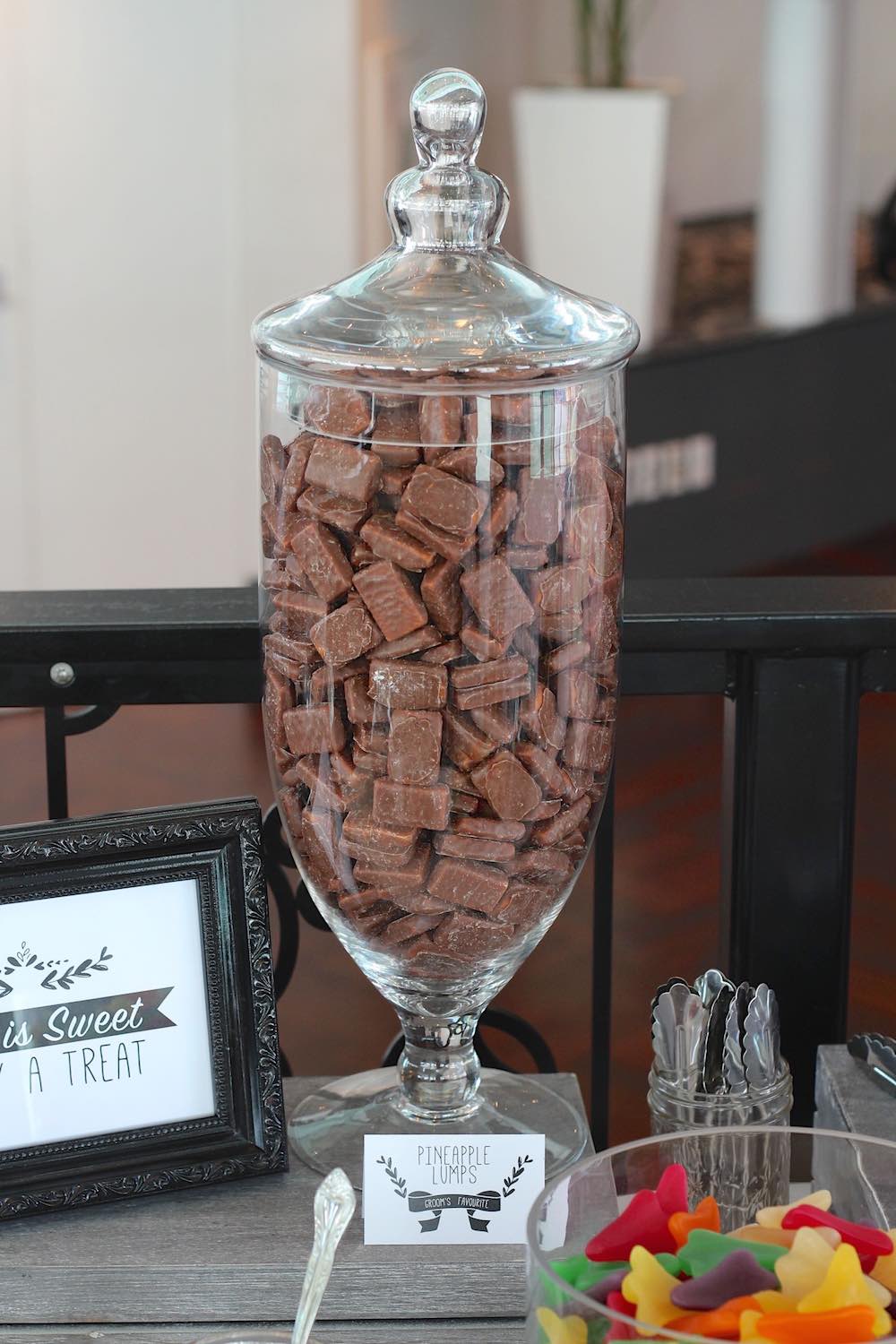 The bride and groom picked all of the candy for this buffet. There were lots of old school favourites such as jet planes, minties, pebbles, sour cola bottles and old fashioned lollipops along with the always delicious chocolate fish and Whittakers chocolate squares. It was a great mix of vibrant colours along with chocolatey goodness, perfect!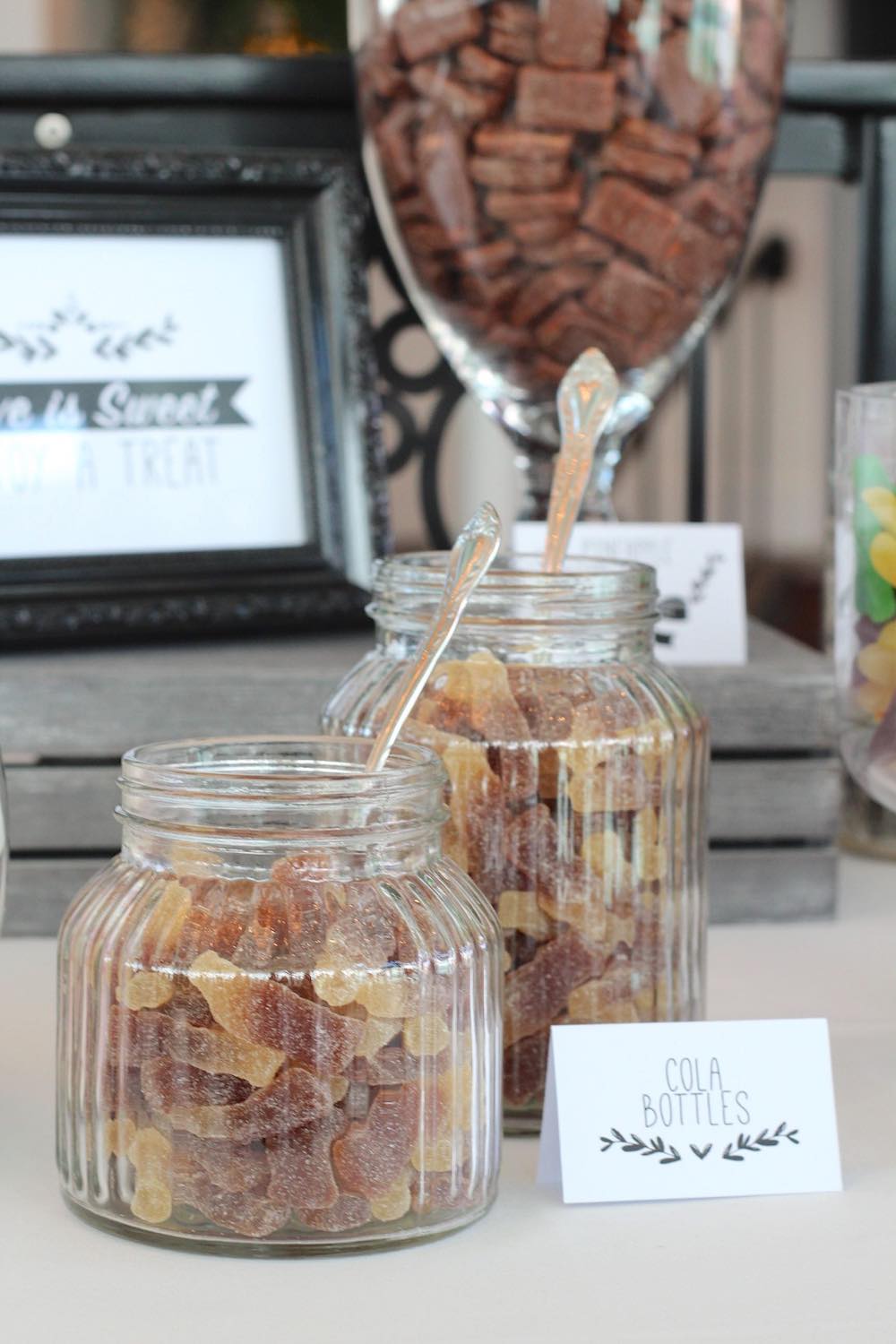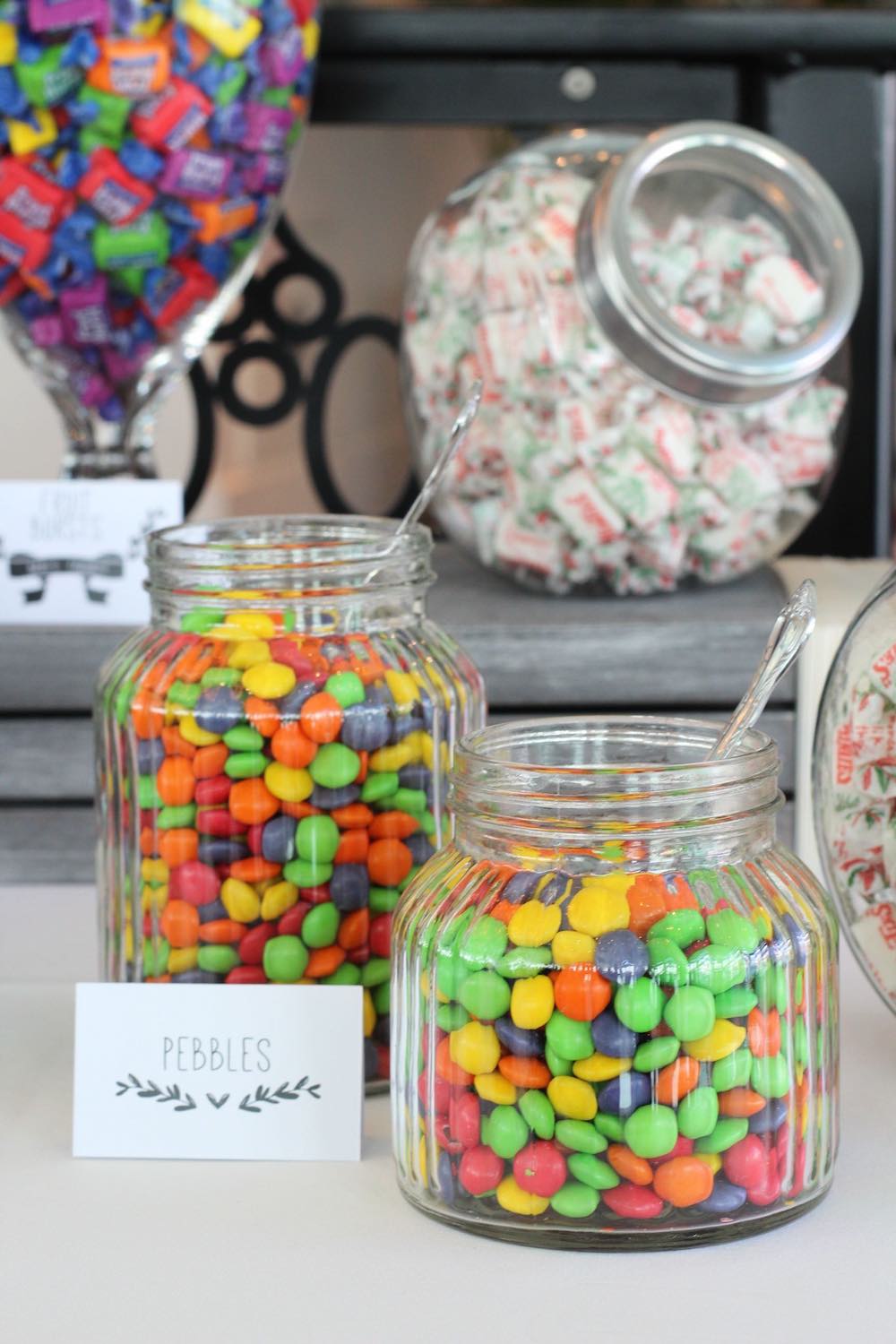 We offer a range of candy buffet hire packages; this one was our Candy Buffet Hire ~ Deluxe package but we also offer all of the jars shown here in our Candy Buffet Hire ~ DIY package too so you have the option of doing it yourself. We can also supply the bulk lollies with the DIY packages so please ask if you would like to go down the DIY route.
Hopefully this have given you some candy buffet ideas for your own event. It does beg the question though, what would be your most favourite candy to see at a candy buffet?
Credits:
Party Hire, Styling & Photography: Miss Mouse
Graphic Design: Nifty Bird Design