It is such a pleasure to share Chloe's 4th birthday party with you all (it's a tad belated, the birthday girl will be turning 5 soon!) which was planned, executed and photographed by the lovely Melanie from Melanie Layton Photography. Melanie is a pro at kids birthday parties and she always pays great attention to detail and, of course, captures the most amazing images. Chloe's birthday party was based around bright orange and pink tones with some gold highlights… perfection! I just love the no-theme-party-theme which is essentially based around a colour or combination of colours; so easy to put together and a great option as your children get older or for adult birthday parties.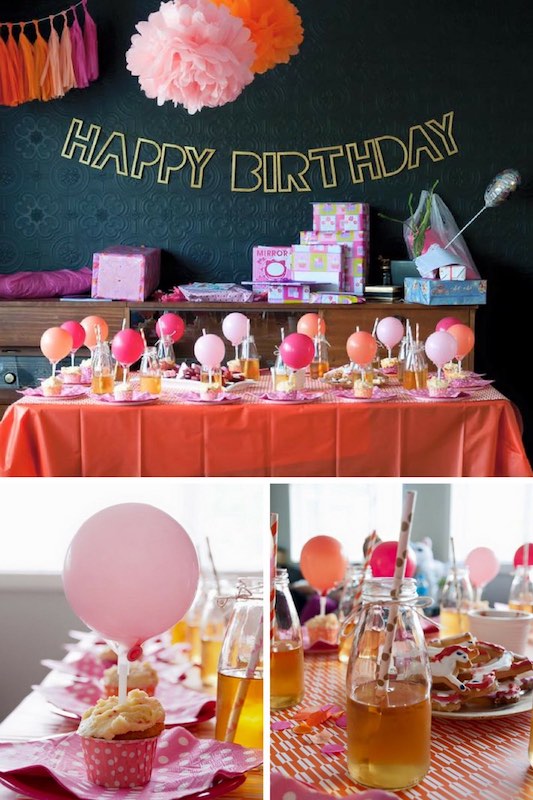 Images: Melanie Layton Photography
Melanie has an amazing dark feature wall in her home. The bright pink, orange and gold really popped and our gold Happy Birthday banner looked amazing against it. The Bright Tassel Garland alongside a cluster of tissue paper pom poms in light pink and orange completed the decorating perfectly.
The party table was set with a bright orange table cloth and our Habitat Tangelo table runner. Magenta paper plates were topped with pink napkins and cupcakes placed on top. The cupcakes themselves were works of art being baked in our pink spotty serving cups and then topped with a mini balloon in either coral, pink or wildberry on a white balloon stick. Mini milk bottles with paper straws in gold and orange were placed at each place setting. Scattered through the centre of the party table was the coordinating Bright Confetti. Confetti always adds another dimension and can really complete the look.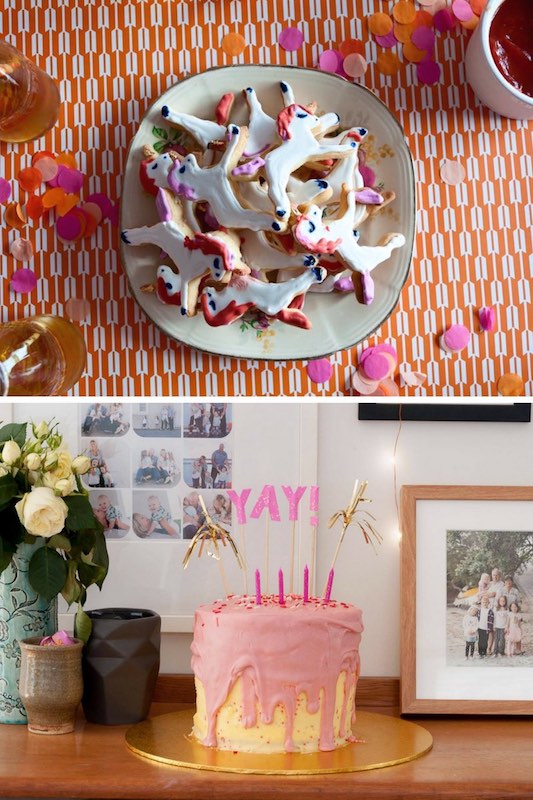 Images: Melanie Layton Photography
The birthday party cake was a fun drip style cake with rainbow layers on the inside. It was topped with our pink YAY cake topper which includes the fabulous gold tassels too. And what little party goer (or adult) could resist the cute iced unicorn biscuits. Very sweet!
A big thank you to Melanie for sharing this lovely party with us. It's hard to believe that Chloe will be turning 5 soon!!! It's such a milestone birthday with a real mix of joy and pulls at the heart strings too. Big hugs mumma bear!
We hope you have all enjoyed this bright, beautiful and fun party. If you would like to feature you own birthday party on our blog, please get in touch.