It's been a big week for the humble Xmas cracker as we've seen a large corporate order head off for staff Christmas celebrations. This had me thinking about Christmas crackers and where they came from and why we still love them to this day.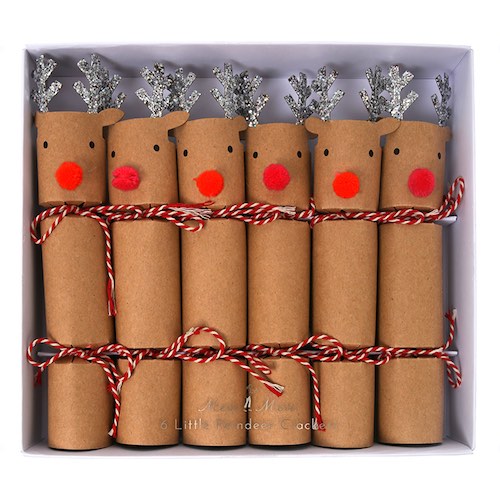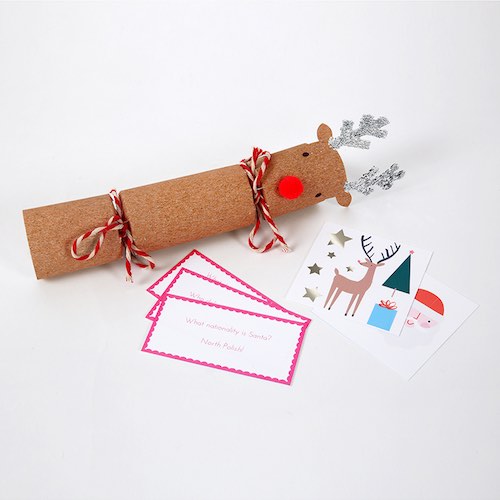 Our very cute Reindeer crackers include a Christmas tattoo, hat and joke
The Xmas cracker was the creation of a sweet maker called Tom Smith who lived in London, UK. They are believed to have come about in 1845-50 following his less than successful sales of a traditional French bon bon style sweet which included a riddle inside the paper wrapper. One night, whilst watching his log fire and listening to the crackling sounds of it burning, the idea came to create a cracker which made a crack sound as the paper was pulled apart. If you are looking for more history, whychristmas.com has some great information about Christmas crackers and tells how items like the paper hats and novel gifts came to be in them.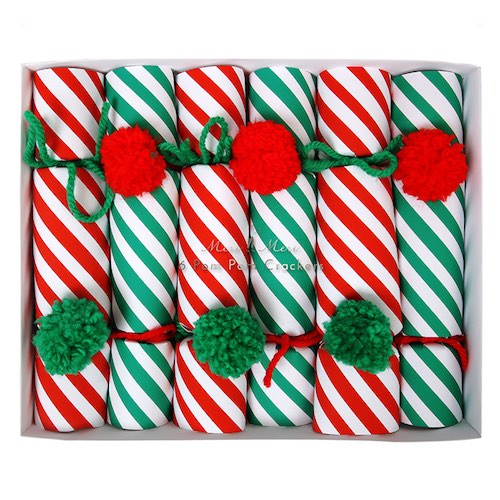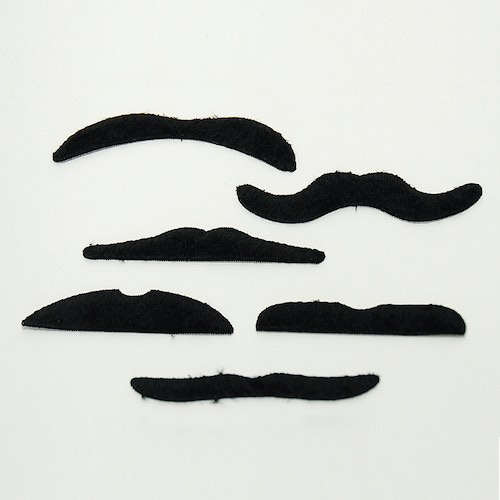 Our Stripey Pom Pom crackers contain a stick on moustache, hat and joke
And why do we still love the Xmas cracker over 160 years later? I think it has a lot to do with tradition and memories. They are a fixed part of most of our Christmas memories and something we see to symbolise that celebration (much like a large star or angel for the top of the tree or Santa hats). Sharing a cracker with a sibling or loved one is a fun part of Xmas day and there is the great anticipation as to who will get the largest section of the cracker when it breaks and hence claim the booty. And, of course, there is usually the classic collection of a paper crown, bad joke and novelty toy inside. There's nothing quite like looking around your Xmas table to see everyone wearing paper hats and sharing jokes (and some of the jokes really do have us rolling our eyes!).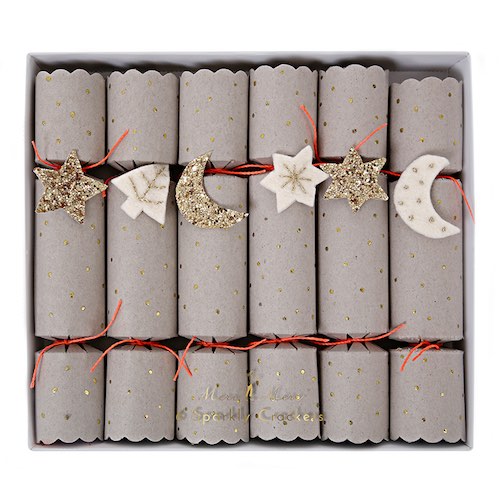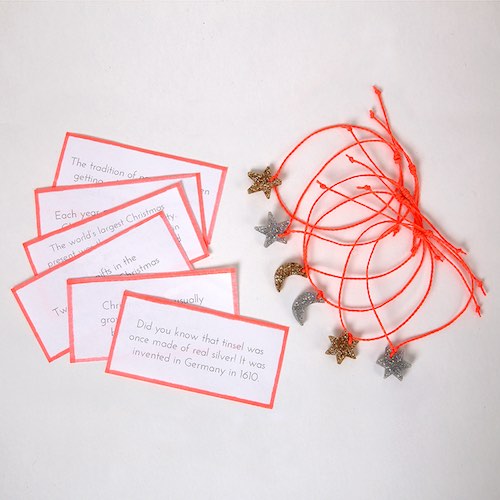 Our Stars and Moons crackers contain pretty charm bracelets, hats and Christmas facts
From a styling perspective, pretty crackers add a huge amount of style to your Christmas table. They are usually placed on top or to the side of each dinner plate and are a fun and festive way to start celebrating when your guests sit down for their meal.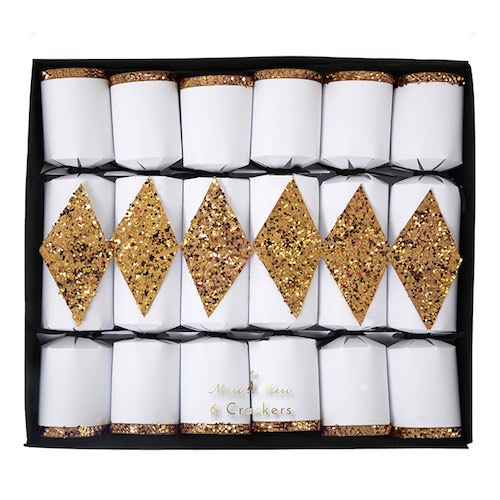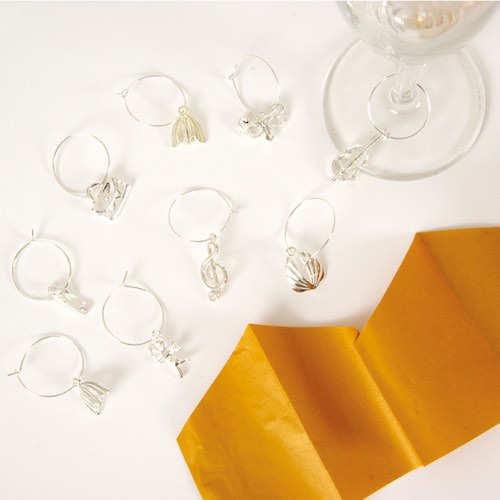 Our Diamond crackers contain wine charms, hats and jokes. These are perfect for a New Years celebration too!
Each year, we like to get in what we feel is the most stylish collection of Christmas crackers available. It is usually a small collection but one which suits a variety of age groups and occasions. All of the crackers shown in this blog post are available from our online Christmas shop. We offer fast dispatch on all orders so that you will receive your Xmas crackers within NZ as quickly as possible. Our crackers are now in short supply so get in quick if you had your eye on one for this Christmas.
Happy festive preparations everyone! We'd love to know your plans for styling and theming your Christmas table. Are you a traditionalist and keep it to a red and green theme with the classic gold and / or silver thrown in? Or do you go for natural tones or all white or something else? Let us know below! As for me, my dining room is currently full of boxes as we wait for our new garage to be built. Fingers crossed it is done by Xmas as I'm visualising a lot of gold on the table this year (not brown boxes which is it's current state!).