You will know that we love a good mason jar here at Miss Mouse and, in particular, we are big fans of the Ball brand of mason jars manufactured in the USA. Why do we love them so? Let me count the ways…
Using a mason jar for drinks
A pint sized mason jar is great for serving your summer drinks. You can leave your spirits to meddle with slices of lime and mint then shake up later with ice, add your favourite mixer and pop in a paper straw. I may well have done this before whilst enjoying some fish and chips at our local beach. For little people, the half pint sized mason jar is a great size.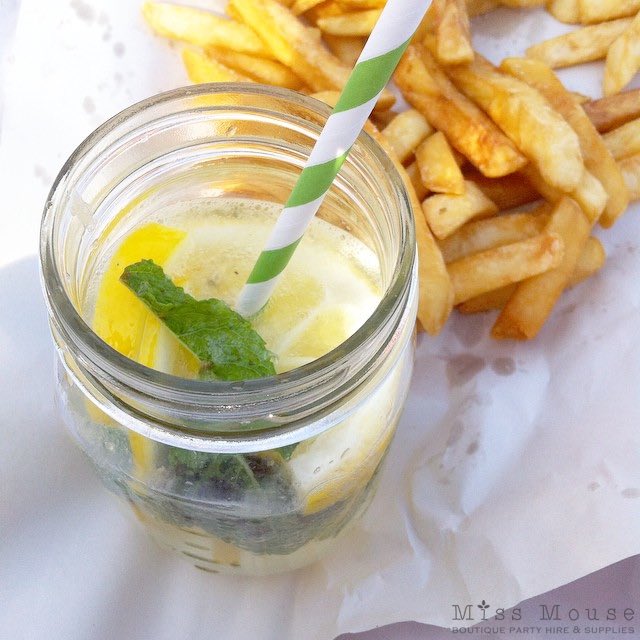 Image Copyright: Miss Mouse Limited
Pretty flowers in a mason jar
My favourite size jar to use as a vase is the wide mouth quart. The wide mouth gives you a bit more space to squeeze in a few more stems. We've also used pint sized jars and smaller 8 and 12 oz quilted jelly jars as vases in the past too and they all look very sweet. In the image below, one of our lovely customers, Lisa, has used one of the heritage blue pints as a vase at a mermaid party… perfection!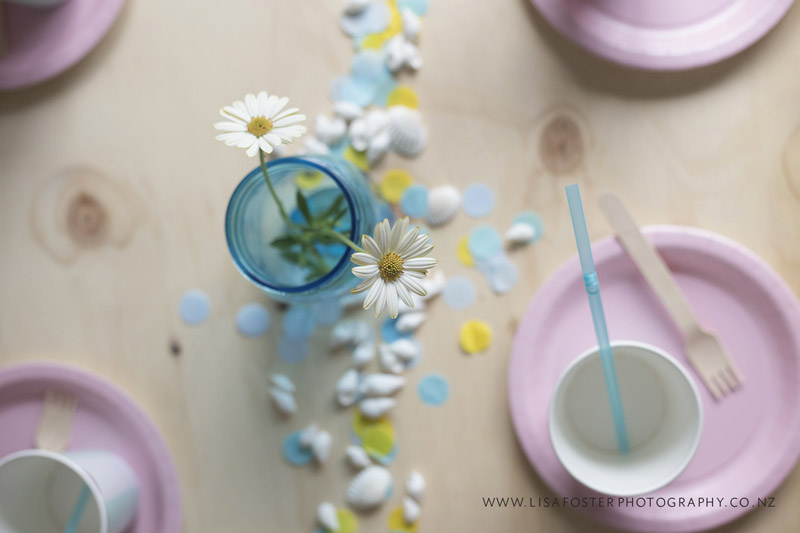 Image Copyright: Lisa Foster Photography
Mason jars make awesome wedding favours!
So many brides purchase mason jars from us for their wedding favours. Without question, the most popular options are the 4, 8 and 12 oz quilted jelly jars. There are all sorts of things you could fill these with but sweets, honey and homemade preserves seem to be the favourites.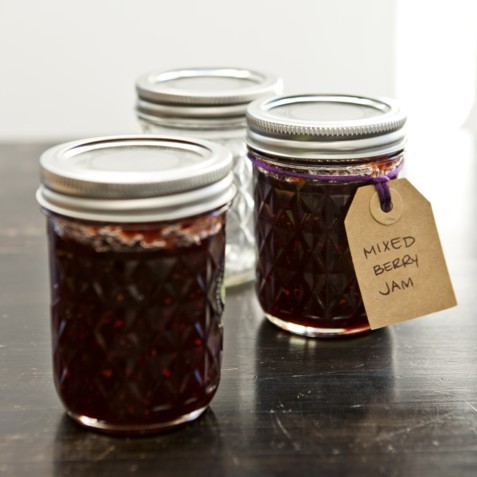 Image Source: Old Mill Road
Single serve dessert options in a small glass jar
For the hostess with the mostess, these are a must-have. You can prepare your desserts well ahead, set them in a small glass jar, pop the lid on and place into the fridge or freezer until required. Dust on some icing sugar or cocoa and serve with a pretty teaspoon or one of our wooden spoons. The 4oz quilted jelly jar is great for a small portion of a rich dessert such as a chocolate mousse. The 8oz quilted jelly jar or half pint mason jar works well for a less sweet dessert where you might want a larger portion.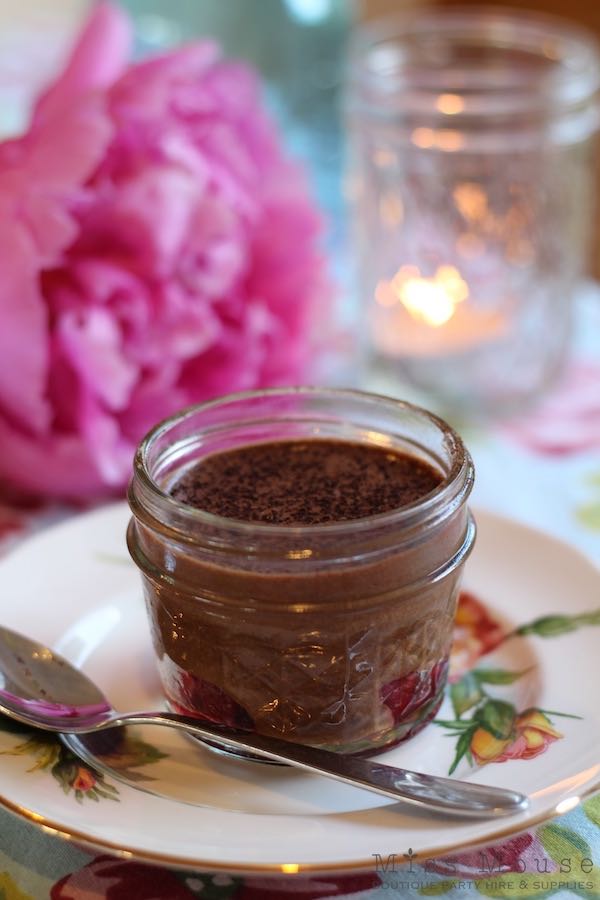 Image Copyright: Miss Mouse Limited
Mason jars look fab as tea light holders
With the pretty detail on the glass and having some trendy colours available now, using a mason jar as a tea light holder is a great way to add some extra charm to your event. They look amazing on wedding tables and at dinner parties. The 8oz and 12oz quilted jelly jars and pint sized mason jars (especially the heritage blue and spring green pints) are our favourites for use with tea lights.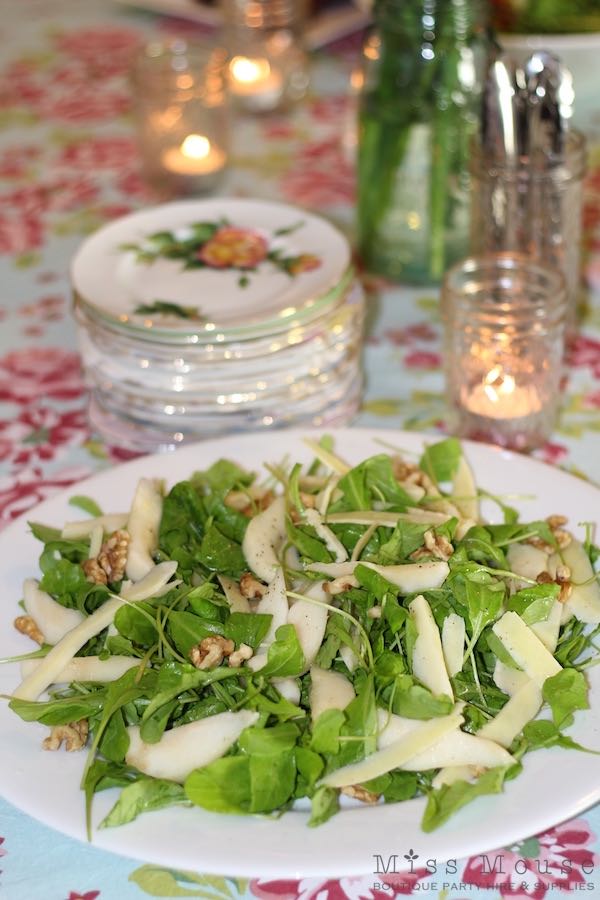 Image Copyright: Miss Mouse Limited
The best preserving jars available
Ok, this might be a big statement but we have tried jars from various sources in the past for the purpose of preserving our lovingly made pickles and preserves and been seriously disappointed with the failure rate of many of them (in the form of the lids not sealing). We absolutely love Ball mason jars as they provide the ultimate seal when used as preserving jars and you can easily replace the rings when you want to use them again the following year.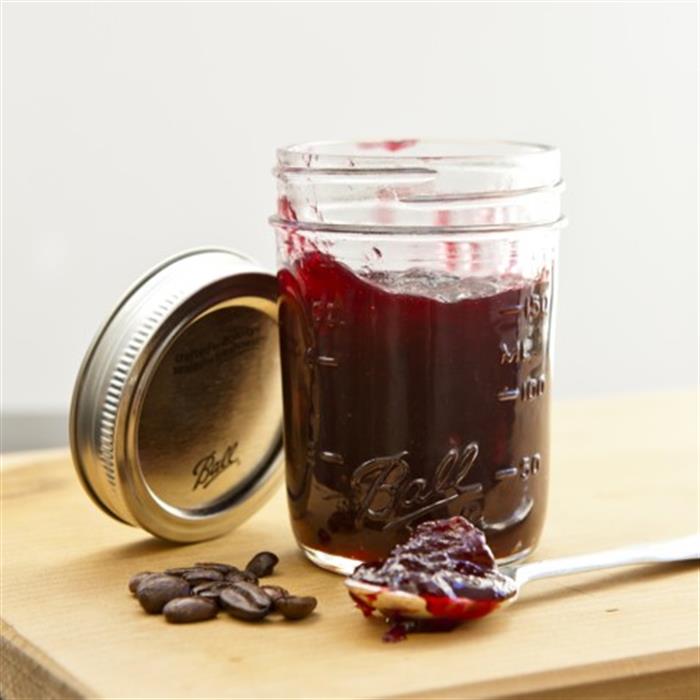 Image Source: Old Mill Road
We keep good stock levels of our glassware and also offer bulk discounts when purchasing a full tray of mason jars. If you are requiring quantities larger than we are showing to have in stock, please contact us (email kylie@missmouseboutique.co.nz or else use the chat bar to the bottom right of your screen) as we can usually source our jars within a few days.
Are you a big fan of mason jars too? Show us your mason jar love over on instagram by tagging us (@missmouseltd) or using the hashtag #missmouseparties.