One of our gorgeous customers, Marcelli, got in touch recently to share images of her baby shower. We were chuffed as we absolutely love seeing what you all do with our products and we love happy customers. What really warmed my heart about Marcelli's baby shower was hearing all of the personal details that she included, some of which you will see below.
This gorgeous baby shower was themed for their baby girl. Marcelli wanted to stay clear of the traditional pink for girls and blue for boys so for this reason she decided to theme the baby shower around the blush tones of peach, white and grey (these are also the nursery colours).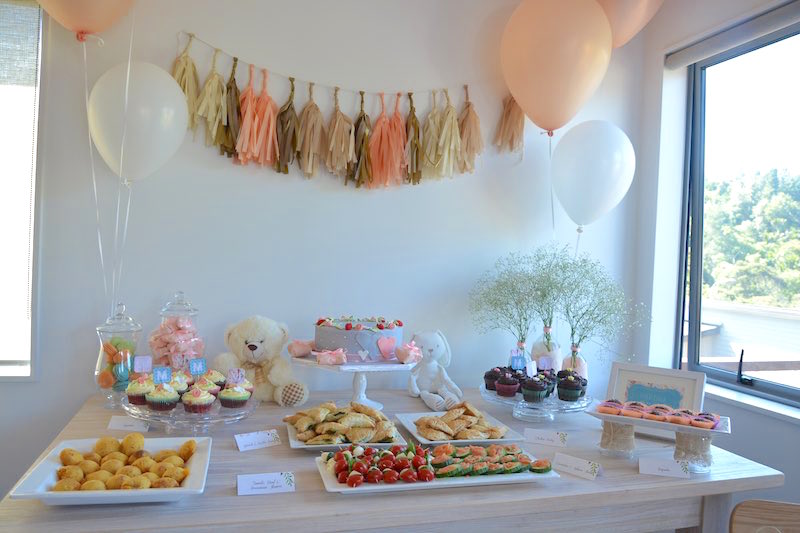 One of the most wonderful personal details included in this baby shower came from the fabric used to make the bunting (hanging in front of the buffet which can be seen below), to decorate the antipodes water bottles (used to hold flowers and decorate the space) and wrap the brownies that she baked in glass jars. This fabric came from Brazil which is where Marcelli and her husband are originally from and was sent to New Zealand by a dear friend. Such a lovely touch and a wonderful way for a friend to be involved even if they cannot be there on the day.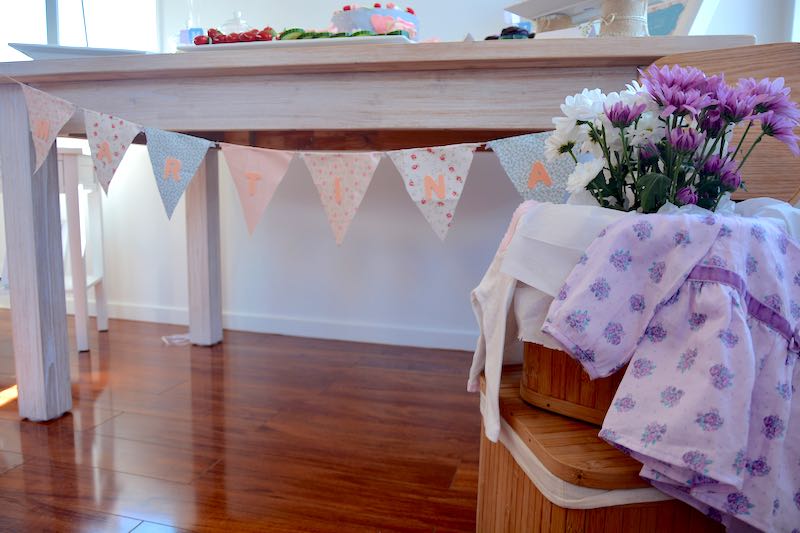 Marcelli used our nectar tassel garland above her buffet. This garland has wonderful peachy tones to it and worked perfectly with the colour scheme. A tassel garland is our most favourite baby shower decoration as they always look stylish. We love the peach and white helium balloons framing the ends of the buffet.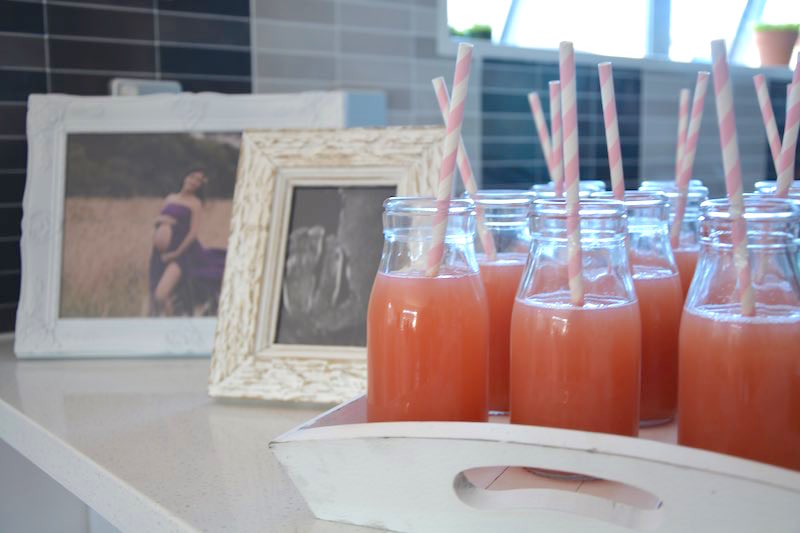 Mini milk bottles always look great and we think they are perfect for baby showers as you really want to dress up the non-alcoholic party drinks for a baby shower. Here you see them teamed with some cute pink and white striped paper straws and served on a lovely white tray. Don't you just love the two pictures to the left – one of baby and one of mum looking AMAZING!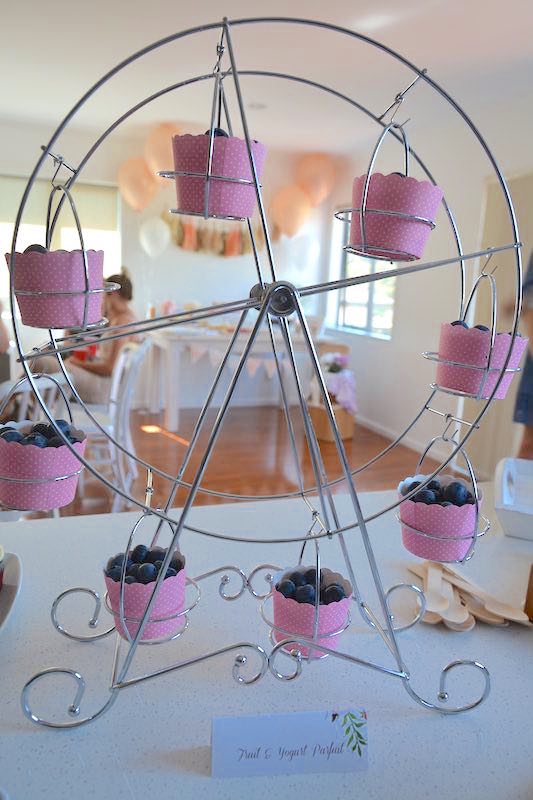 Marcelli did a wonderful job of the food. She made the yoghurt parfait using natural thickened yoghurt, healthy granola (baked with honey instead of sugar) and blueberries. These were served in free standing baking cups which works so well (small glass jars like our 4oz quilted jelly jars would also be another option). I am told that her guests loved all of the details and special mention was made of the cute wooden spoons (in fairness, our wooden spoons are quite cute!).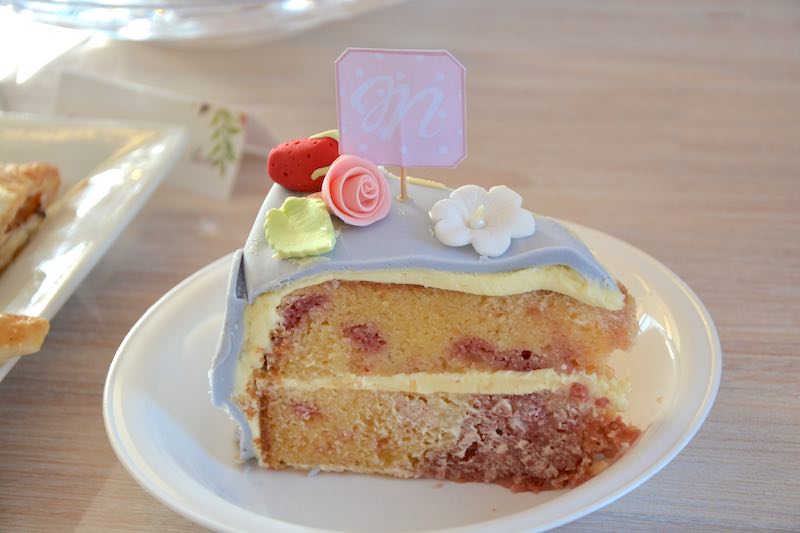 A big thanks to Marcelli for sharing her baby shower with us. What a beautiful send off to motherhood. We hope the early days with your new baby girl go well for you all.
If you are planning a baby shower and would like some help, please feel free to contact us and we can provide you with some ideas. If you recently had a party using our party supplies and would love to share them with us then please also get in touch as we'd love to see them!