It is hard to believe that the Easter long weekend will be here in just under 2 weeks. Now is certainly the time to get all of the Easter supplies you need to create a fun Easter egg hunt and celebration for your family and friends.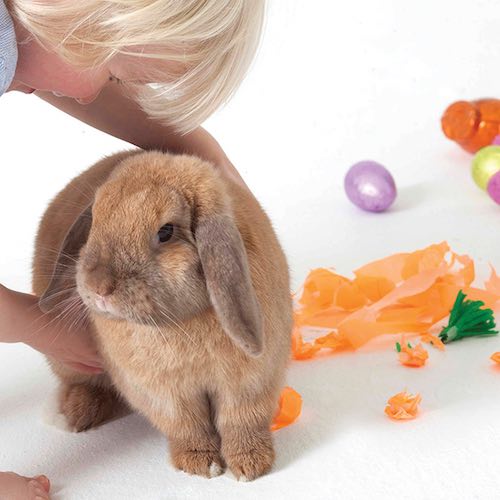 Here are our top tips for planning a fun Easter egg hunt for kids…
Get yourself one of our fab Easter Egg Hunt kits
Seriously, this years Easter egg hunt kit is really sweet and they make executing your Easter egg hunt that much easier. We have stocked these kits for the last 3 years and they are always super popular. This years kit features bunnies with cute pom pom tails, Easter eggs and flowers. It is adorable and can be used outside in your garden or else it works really well using pot plants too which is a great option if the weather is not obliging and you want to hold your hunt inside or under a covered outdoor area. Most of the images used in this blog post feature this gorgeous Easter Egg Hunt Kit.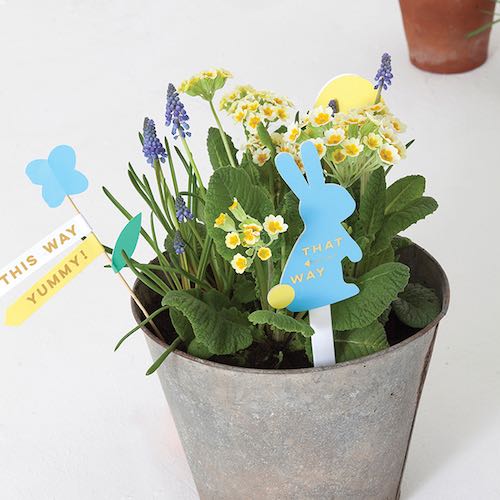 Easter Egg Hunt clues
If you are wanting to stretch out how long it takes for your kiddies to gather up all of the eggs you can either hide them really well or else put together some clues which will lead the kids through the garden (or home) where they can pick up treasure along the way as they solve each clue. You can check out our previous blog post on Easter Egg Hunt Clues to see what we did last year (my children were 7 and 5 at the time). We really love our Easter stickers for decorating the clue cards and this made a great Easter activity for our kids last year.
Chocolate, chocolate and plenty more chocolate
Everyone loves chocolate at Easter time. There is a huge range of Easter eggs available these days so you are sure to find something for everyone in your family (foil wrapped ones are best for an egg hunt). If you are looking for something a little extra special and delicious then check out The Remarkable Chocolate Co handcrafted Easter eggs available from The Pressie Box.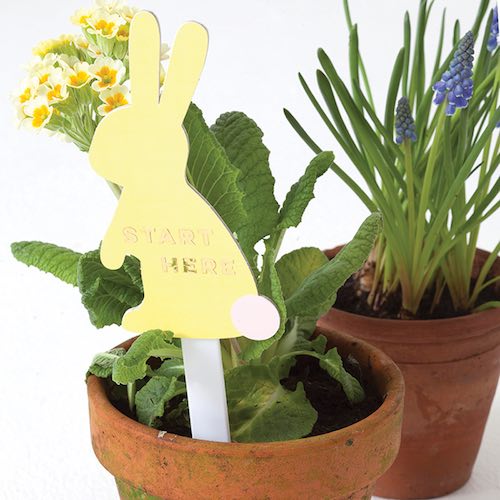 Ok, you might need something other than chocolate
We all know what it is like when you eat too much chocolate at Easter time… a really nice idea is to pop Easter colouring pages and colouring pencils in place of chocolate at various stages along your hunt. This reduces the total load of chocolate and makes a fun activity for your kids to enjoy afterwards.
Cute baskets and bags for storing your stash
Kids love holding a basket full of Easter eggs! Small baskets work best when you have a crowd (we've seen some smaller baskets at The Warehouse recently) otherwise, you could use some of our small paper bags with twist handles (available in white or kraft). These plain bags could be decorated by your children the day before using our Easter stickers.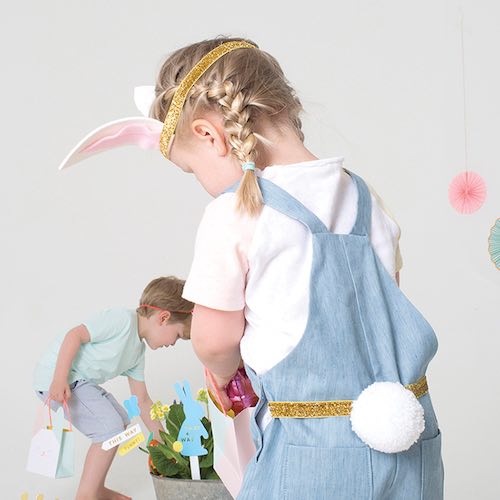 Plan a fun morning tea for after the hunt
Your little Easter egg hunters will love a fun morning tea following the hunt, as will their parents. You could set up an Easter party outside (weather dependent) or inside at your dining table. We have some beautiful tableware which would look amazing on your Easter table – check out the latest bunny cups! We still have a few of last years style available too which you can view here. My girls have used these in the past and they were suitably impressed. For ideas on your Easter morning tea, take a look at our Easter blog post from a few years ago.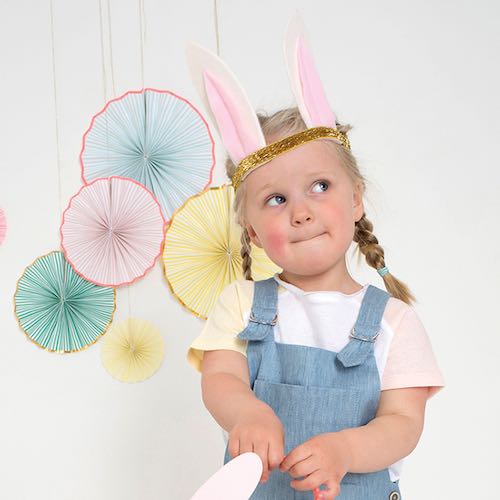 This year, the Easter long weekend is from Friday 25th March to Monday 28th March 2016. In NZ, school aged children also have a holiday on the Tuesday too (Easter Tuesday).
Credits:
All images are provided courtesy of Meri Meri.