Easter Egg Hunt clues need to be appropriate for the age of the child. Younger children will probably need very obvious clues (which could even be pictures of the objects/places they are to find) whereas older children will enjoy more challenging riddles. If the weather is looking uncertain, you may want to have some back up Easter egg hunt clues which can be found in the house.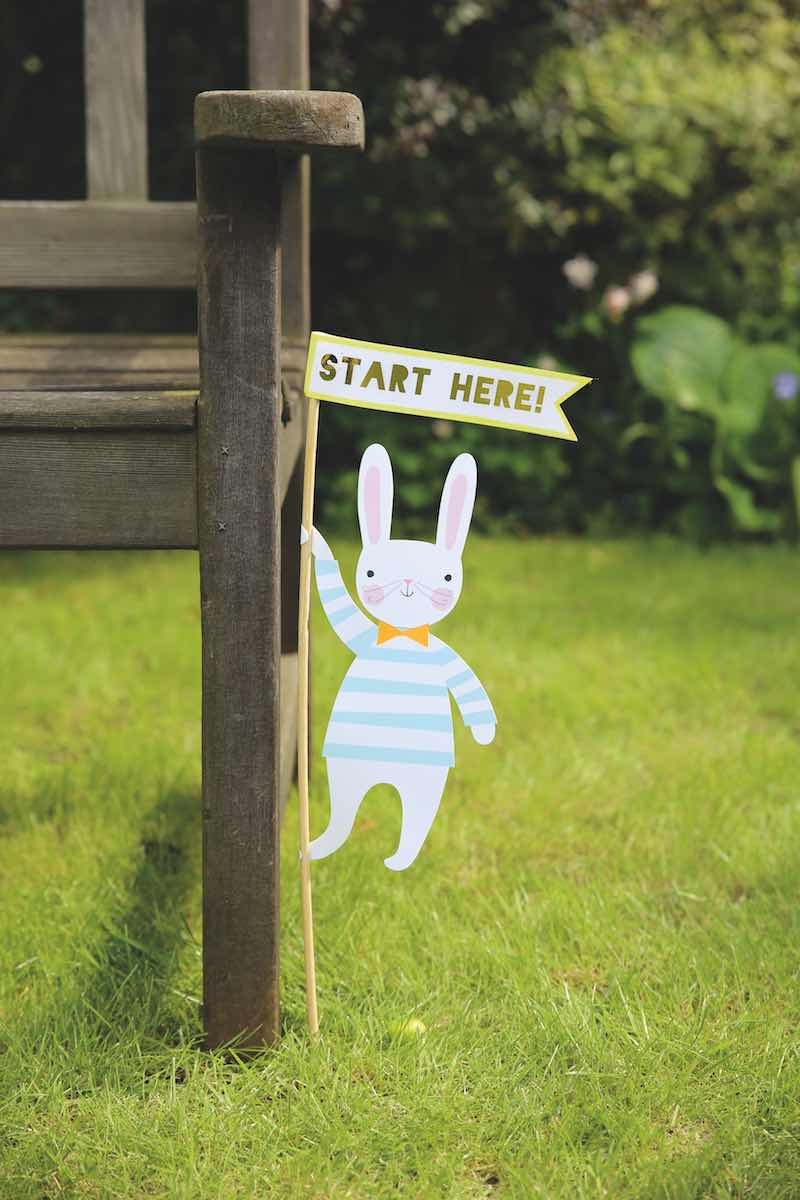 Image: Meri Meri
In our house, the Easter bunny leaves eggs randomly over our lawn (because he doesn't have time to leave clues and set up hunts!). So, the Easter egg hunt is something that we do which is not associated with the Easter bunny and also doesn't have to just be about Easter eggs and chocolate. You could leave some colouring pages, pretty decorations and other Easter related items at each spot.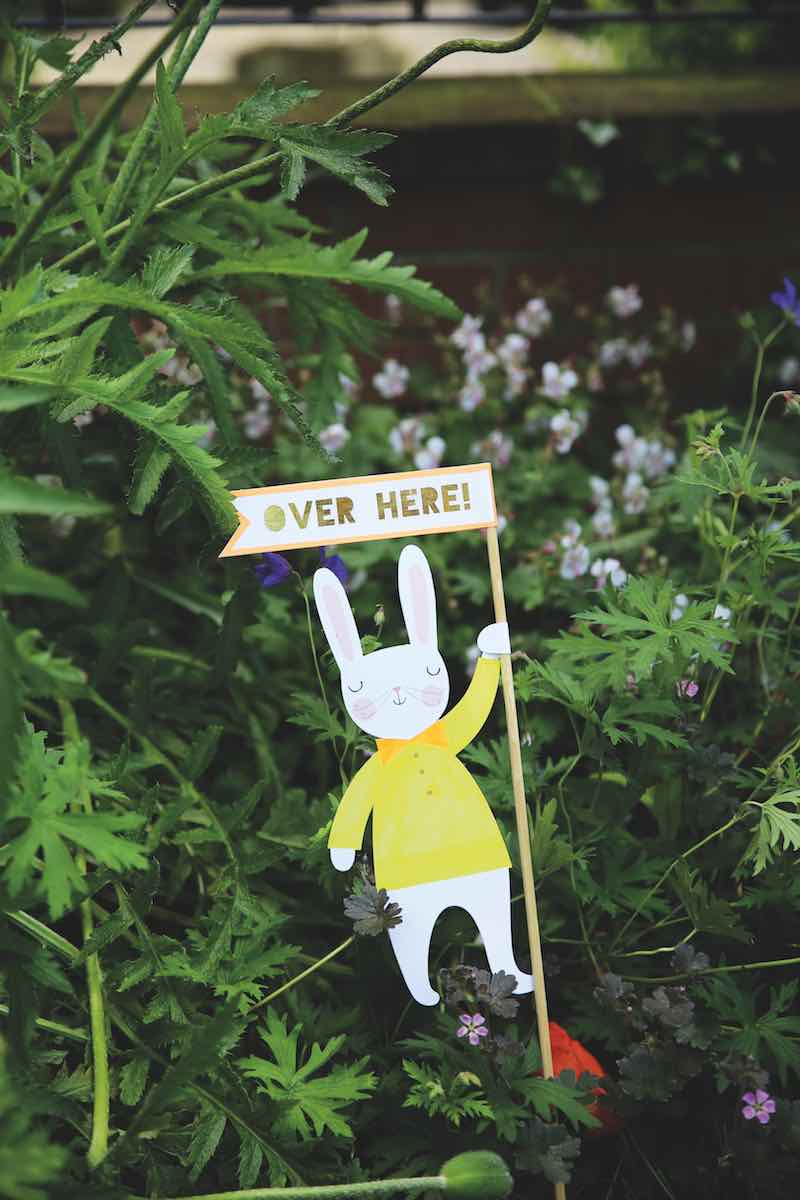 Image: Meri Meri
My two girls were 7 and 5 years when I used these Easter egg hunt clues. The girls and I made the cards for the clues using some thick white card, Easter Sticker ~ Hip Hop Hooray! and coloured pens. These make lovely and cheap Easter activities for kids. I wrote the clues onto the cards once the girls were in bed.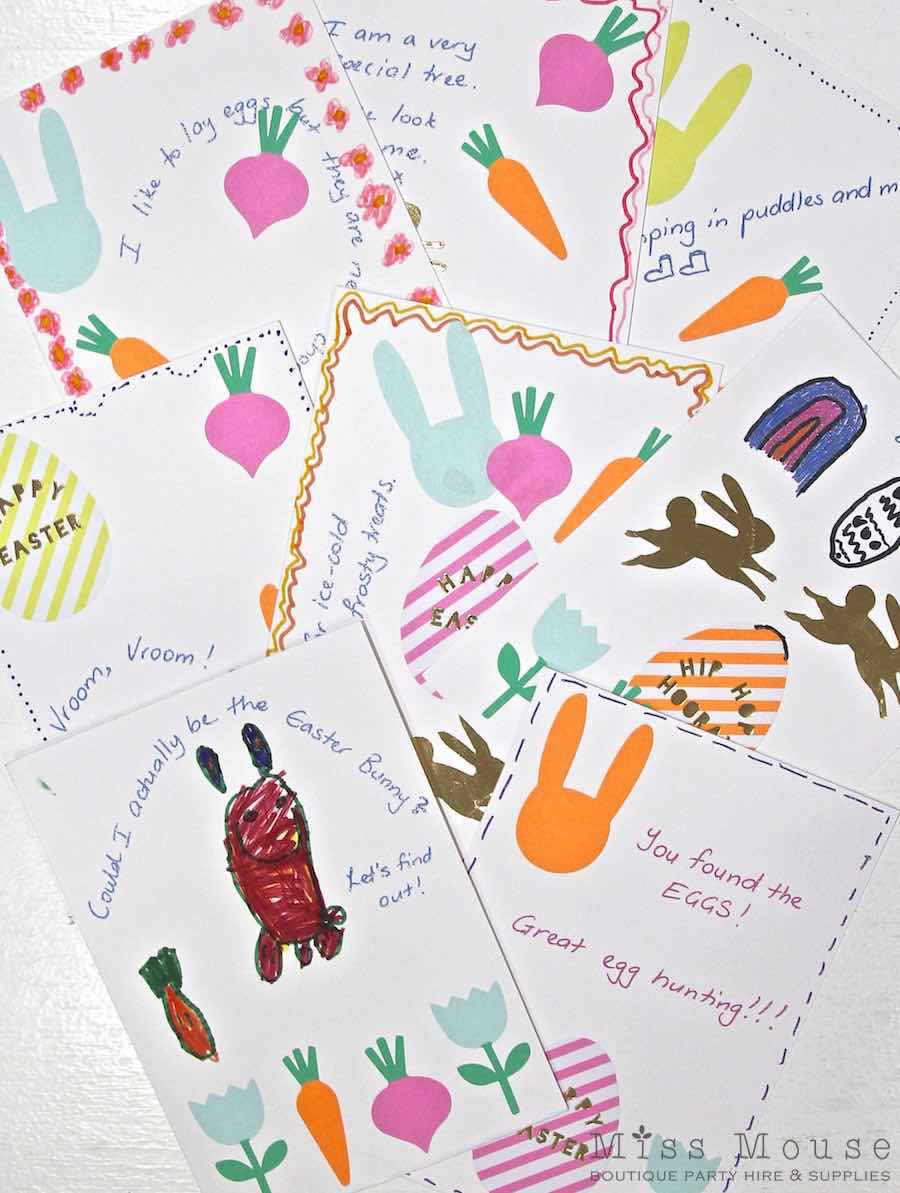 Their first clue was placed with their Easter egg hunt baskets. The first clue lead them to the first spot where they found another clue, this clue then lead them to the next clue and so on and so on. You can leave eggs or other Easter items at each spot or leave them all at the final location. I chose to leave them all at the final location (and I also recycled some of the eggs that the Easter bunny left too).
Here are the clues that we used. You will note that most don't rhyme but they were clues that I thought the girls would be able to find easily.
1. I like to lay eggs but they are never chocolate! (Near our hen house)
2. Vroom Vroom! Catch me if you can! (Next to one of their bikes)
3. For stomping in puddles and mud. (Inside gumboots at our front door)
4. A place for ice-cold frosty treats. Brrr, it's cold in here! (Inside the freezer or deep freeze)
5. I am a very special tree, please look after me. (Next to our old Kauri tree)
6. Bounce, bounce, I can jump as high as a bunny! (Up the hill to the trampoline)
7. Could I actually be the Easter Bunny? Let's find out! (This is a reference to one of our bunnies who we often talk about possibly being the Easter bunny)
8. You found the eggs!!!! Great egg hunting! (A pile of eggs were left near our bunny hutch)
I hope these Easter egg hunt clues give you some inspiration for your own hunt. Happy Easter Egg Hunting!
Credits:
Easter Party Supplies: Miss Mouse