There is something truly perfect about sweet juicy watermelons on a hot summers day. A watermelon party is a wonderful theme during the height of summer when watermelons are at their best and lend themselves to a huge array of party food options. This was the theme for my youngest daughters birthday at the start of this year and I'm so pleased to be able to share the images with you all.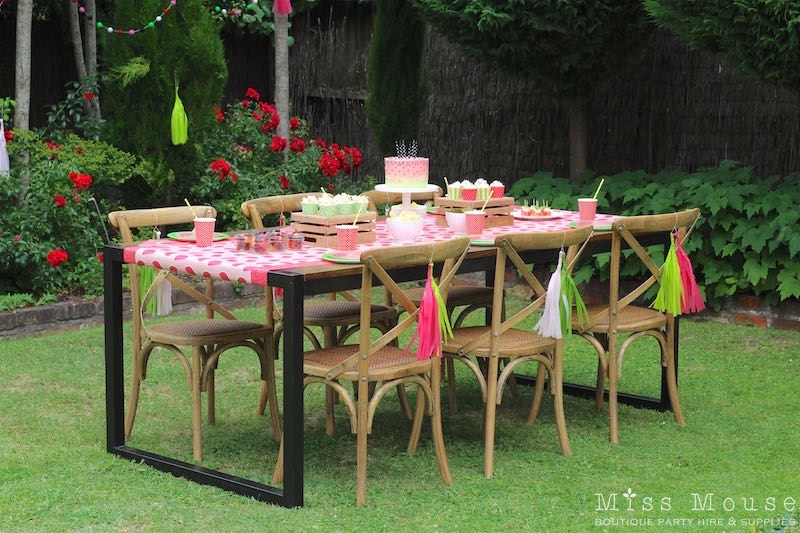 We were heavily inspired by the gorgeous watermelon crush table runner which we had received in store at the end of last year. It features a beautiful mix of red, pink, white and green tones which really sets the scene well and is a great base to layer upon. I used the mini confetti red paper underneath the watermelon crush paper to add some depth and edge it nicely.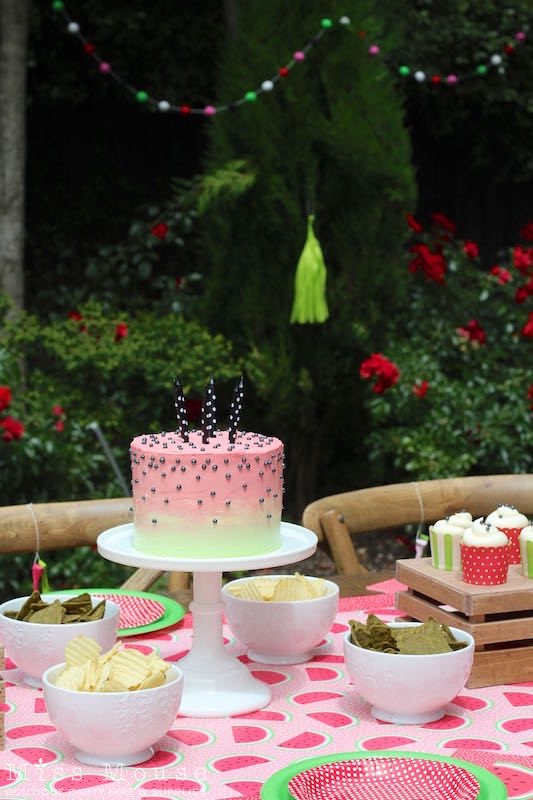 I wanted very simply party decorations so that the focus was on the party table. The Preppy tassel garland kit was split up and used as tassels on the backs of the chairs (tied on with our natural bakers twine). Two watermelon felt ball garlands were casually strung in the trees behind and a few random tassels added to the trees also.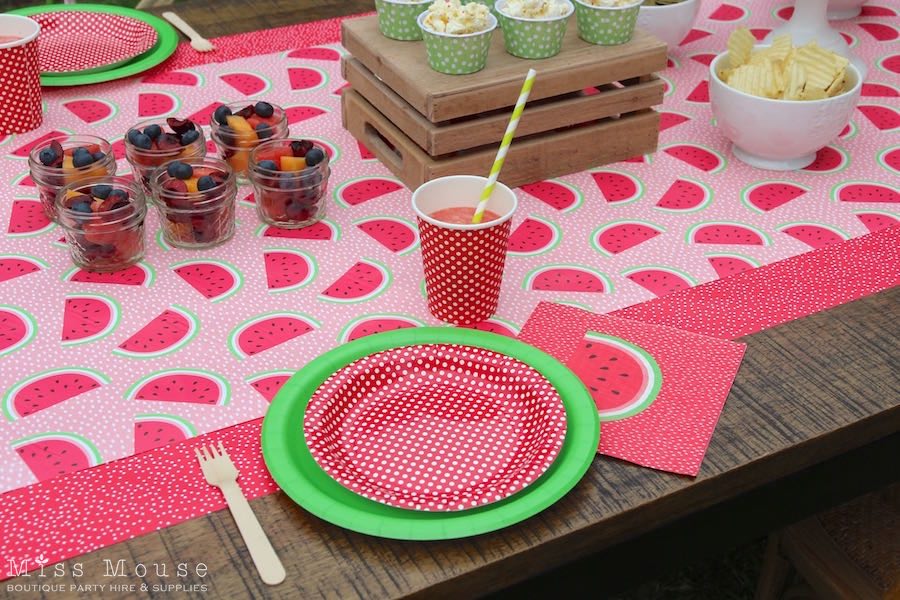 The table was set using the red polka dot paper plates with the dinner sized citrus green paper plates underneath to resemble the outside of a watermelon. This was teamed up with the watermelon crush paper napkins and wooden forks. Party drinks were served in the red polka dot paper cups with lime green paper straws.
The party food was placed down the centre of the table. The cake took centre stage and we used two upturned natural wooden crates to place the popcorn and cupcakes.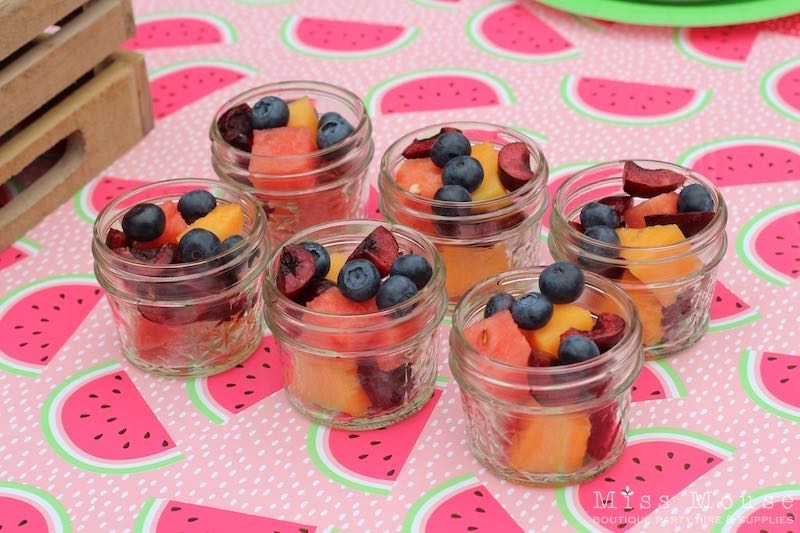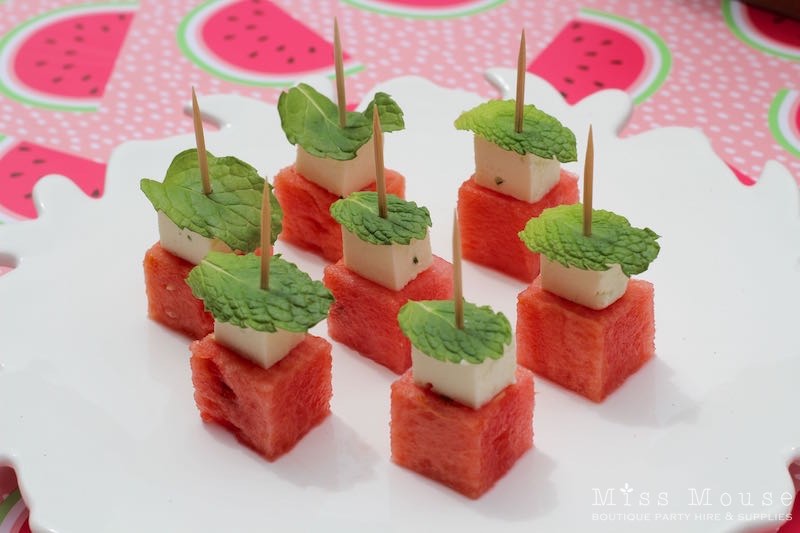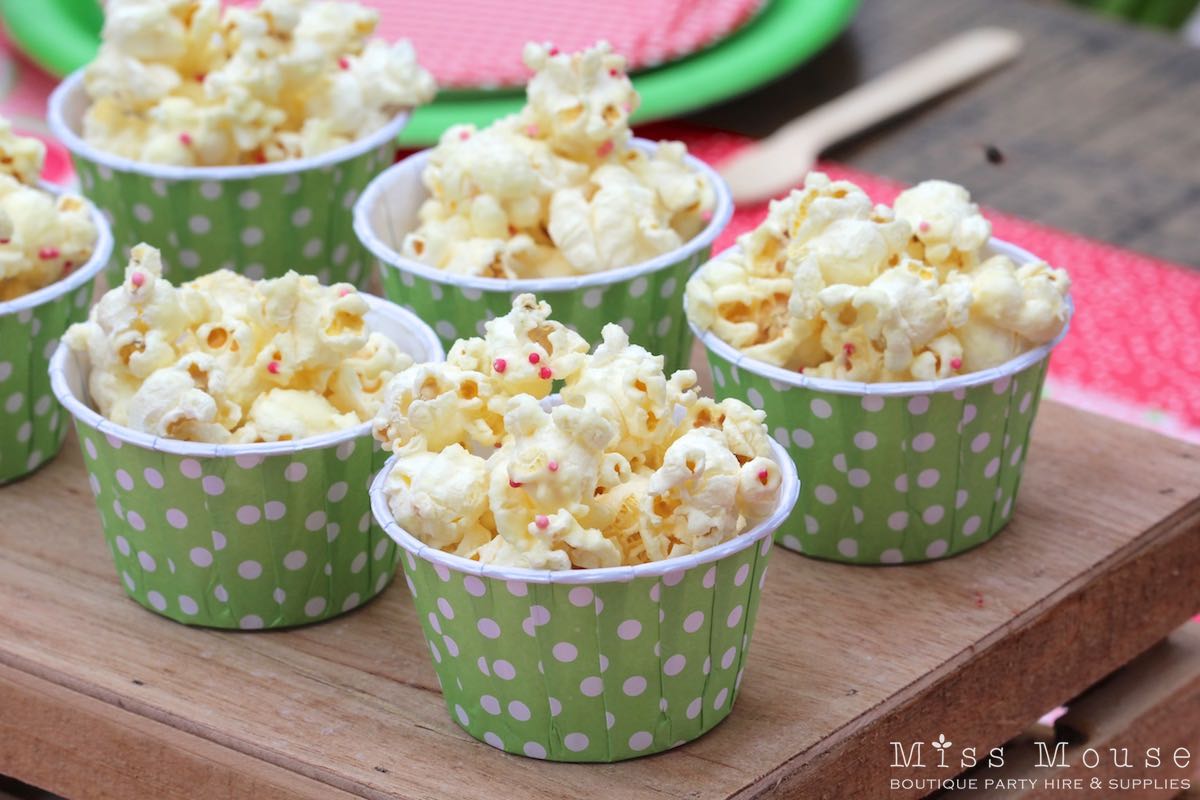 Our watermelon party food included:
~ mini fruit salads combining watermelon, rockmelon, cherries and blueberries served in our 4oz quilted jelly jars,
~ vanilla cupcakes with a vanilla buttercream icing served in our green stripe baking cups and red spot baking cups,
~ popcorn coated in Whittakers white chocolate and our natural rainbow sprinkles served in green polka dot serving cups (best popcorn I have ever tasted!),
~ skewers of watermelon, feta and a mint leaf on top (seriously fab flavour combination which the adults loved),
~ a selection of potato chips and kale chips,
~ watermelon and ice blended party drinks with slices of lemon and lime on top,
~ mini sausage rolls with lashings of tomato sauce.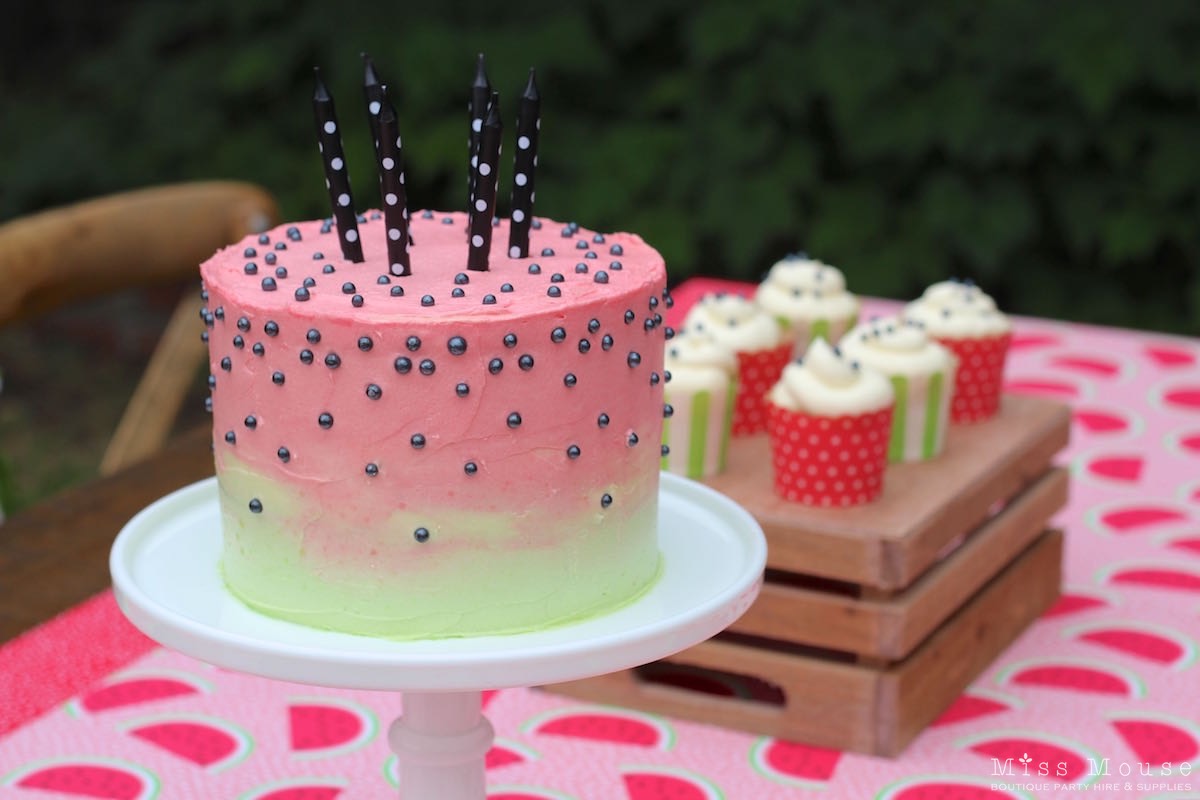 The watermelon themed birthday cake was a bit of an abstract take on a watermelon – I was a bit unsure about this cake when I went to bed the night before but woke in the morning to my girls absolutely loving the cake so was one happy home baker. We used the 5 layer cake pan set to create a small but tall cake. A batch of buttercream icing was divided and coloured a light green and pinky red and then placed on the cake – green at the bottom, red at the top and somewhere in between they blended. Black edible pearls were placed on the cake to resemble seeds and black candles with white spots placed on top. The cake was served on our stunning Mosser milk glass cake stand.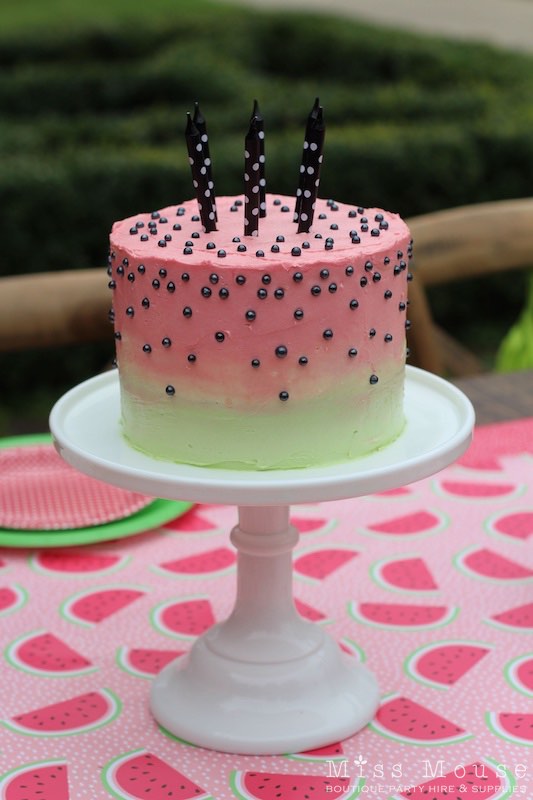 If you are looking for more inspiration, check out our watermelon party theme in our online shop.
Party supplies, decorations, styling and photography by Miss Mouse. All images are copyrighted to Miss Mouse and cannot be used without written permission.