Earlier this year, I had the pleasure of helping Melanie from Melanie Layton Photography with her rainbow party supplies for her daughter's 5th birthday. I think you will agree that Melanie did a superb job!
Our rainbow stripe gift wrap was used as a table runner and created a vibrant base to layer other party supplies on top. I love the jar of coloured sweets which you can see here. Our vintage style barrels and canisters could be used to create the same effect.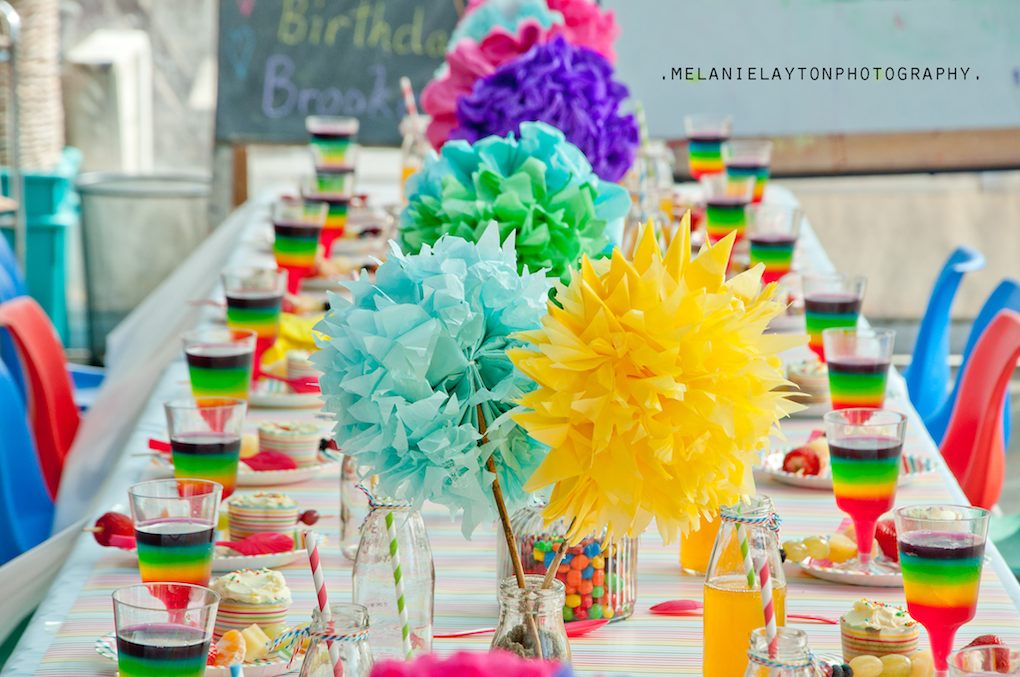 The hiPP Australia rainbow stripe paper plates coordinate perfectly with the table runner and, placed with the stripes running perpendicular to the runner, creates a vibrant effect. Cupcakes were baked in the carnival baking cups by Paper Eskimo and simply decorated with a buttercream icing and rainbow sprinkles. And look at that rainbow stripe jelly! I bet that was the first thing the kiddies ate! Love the continuation of the theme with the fruit kebabs too.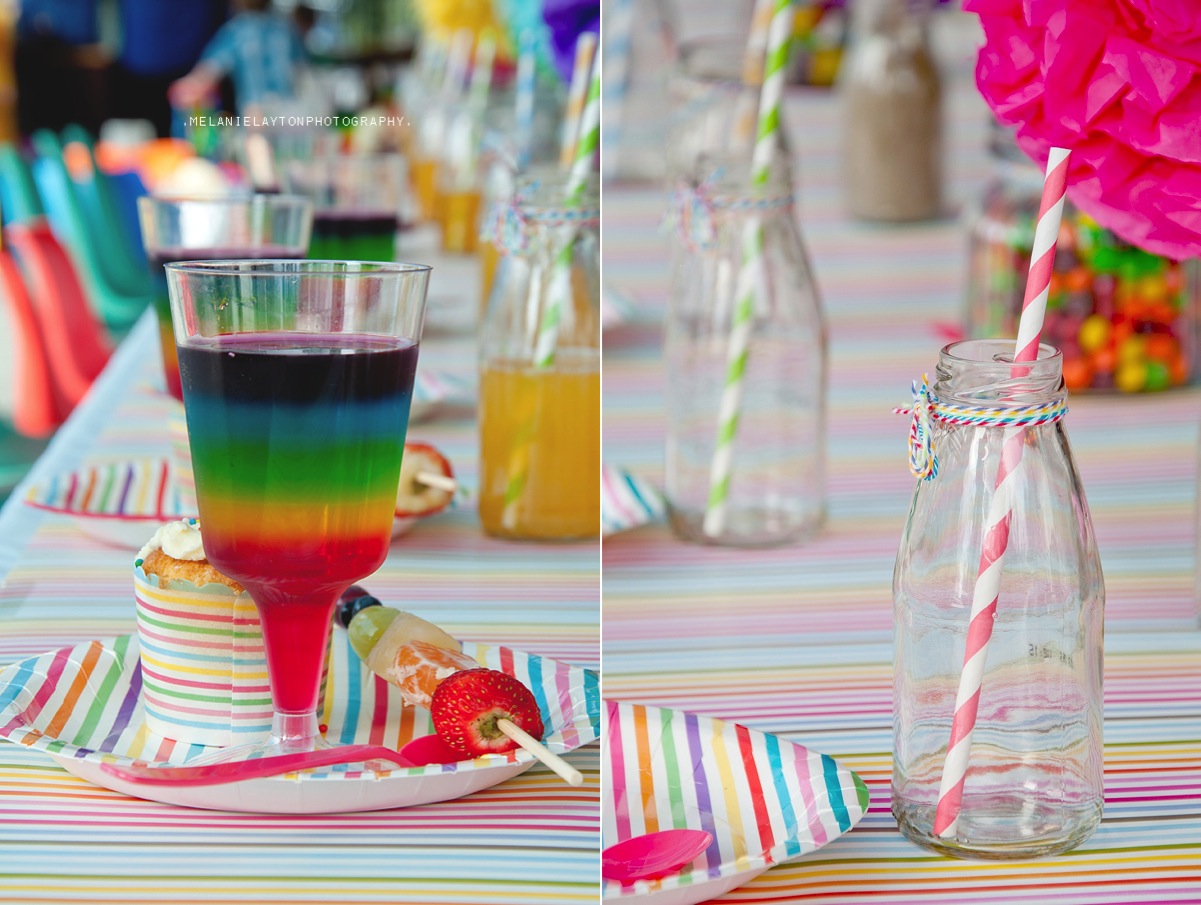 Our mini milk bottles were decorated with a mix of bakers twine colours and a paper straw. Our rainbow mix of papers straws gives you a great range of colours which are fab for this sort of party theme. Melanie made the pom pom decorations herself and they looked perfect! I love the image below which shows the full length of the party table.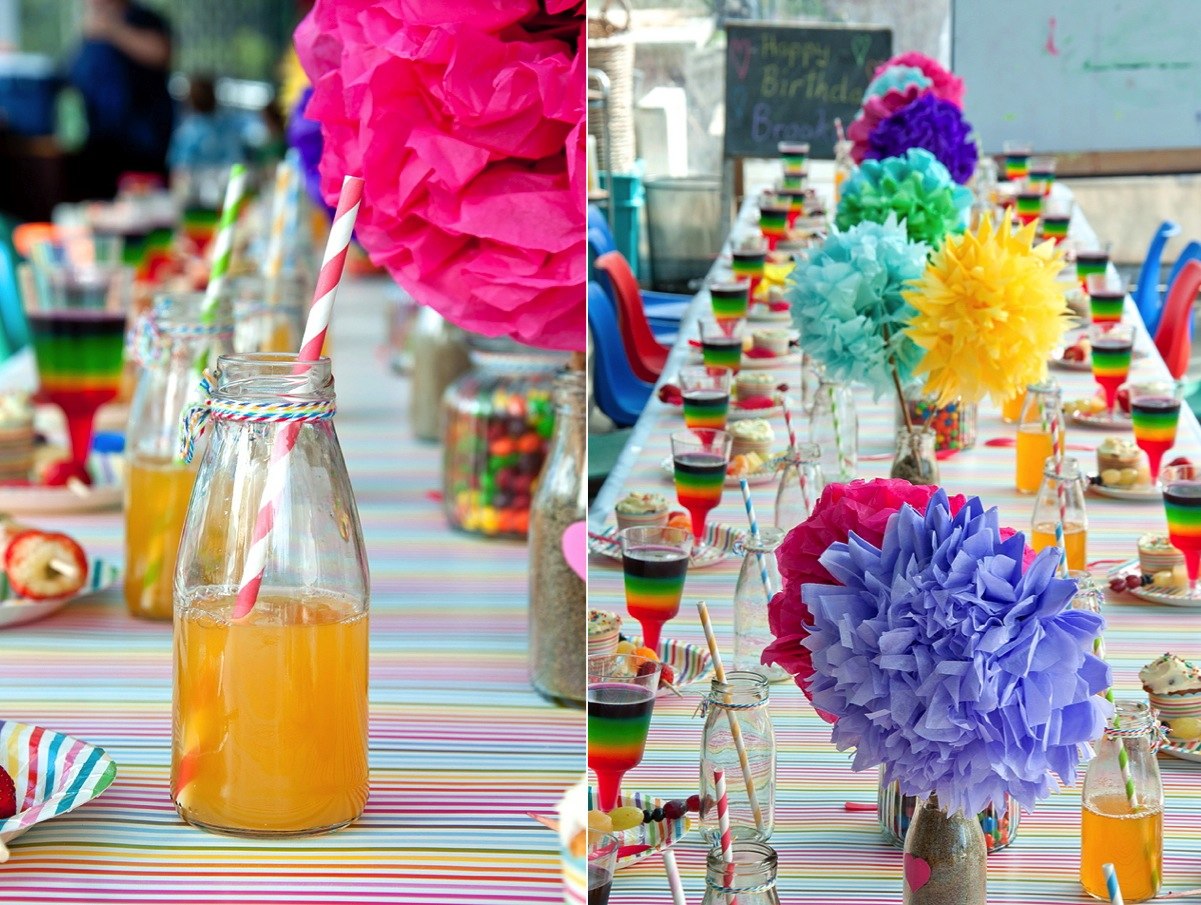 Rainbow parties are always popular and there is no shortage of party supplies to suit. This party used our stripy rainbow options but there are some great block colored party supplies and also spotty rainbow party supplies which you can view in our children's rainbow party theme collection, some of which you can see below.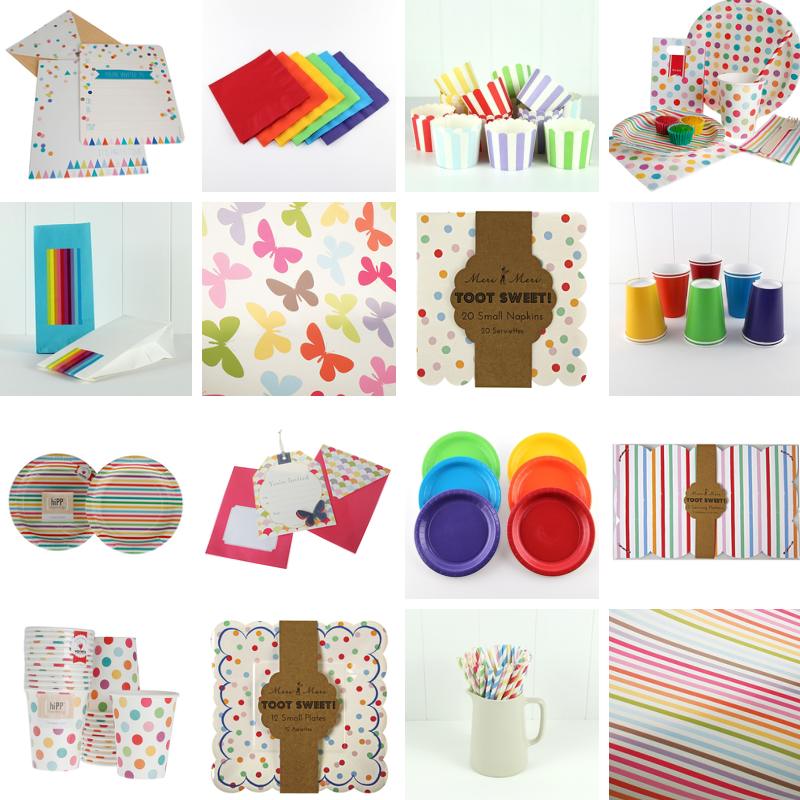 A rainbow party is a colourful and fun party theme and an easy one for busy parents to put together simply because there are so many options available. I hope this has given you some inspiration for your next rainbow party! My favourite item is the rainbow stripe table runner, what's yours?
Credits:
Party Supplies: Miss Mouse (excluding the pom poms which Melanie made herself)
Photography: Melanie Layton Photography