You know how sometimes wedding photos truly take your breath away? Well this was my experience when viewing Bronwyn and Jordan's wedding images they kindly sent through to us. If you are looking for rustic wedding ideas with gorgeous vintage styles thrown in, then you will love this beautiful wedding! Bronwyn tells me "the theme was mostly Ooh! I like that! Let's have it! which turned out alright" and I could not agree more. It is a delight to share these gorgeous images taken by A Couple of Night Owls with you.
It was very much a family affair with a mix of items and contributions from the people they love. Bronwyn's sister Shannon made all of the wedding invitations; her mother Jill hand picked all of the wooden chairs. Jordan's mother Yvette made over 80 meters of bunting; his cousin Karina made the fans; his aunty Fiona made the wedding cake. This list goes on and it is truly heart warming to hear that their wedding was created by so many loving hands. This makes their wedding so very special and is what memories are made of.
Bronwyn and Jordan's wedding ceremony was held at Taitua Arboretum in Hamilton. The tall trees created a stunning backdrop!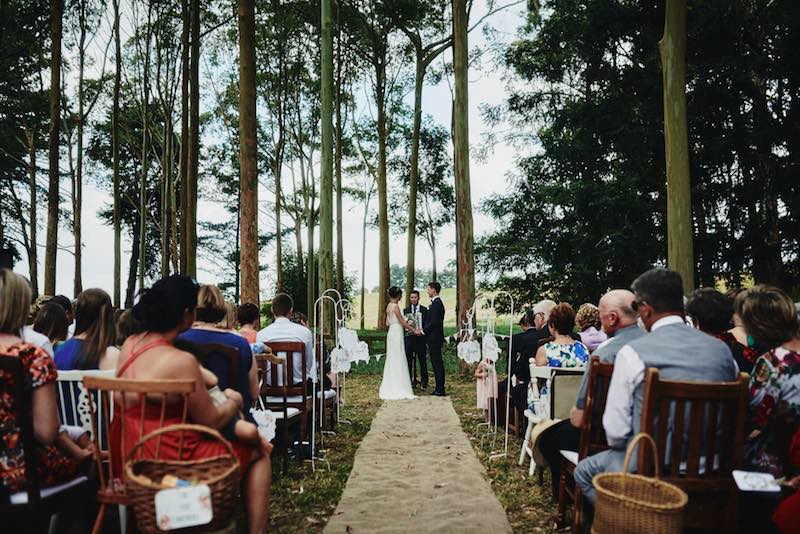 Bronwyn's gorgeous dress was by Rosa Clara.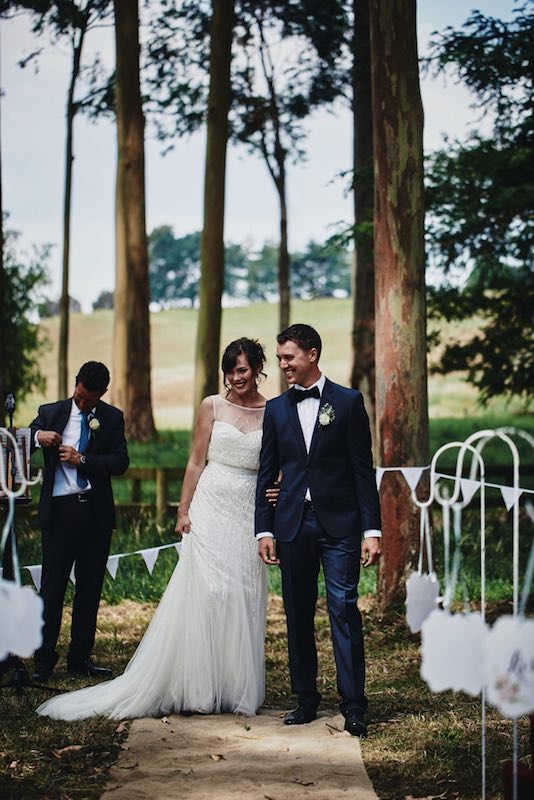 The wedding reception was held at The Atrium at Wintec in Hamilton. Bronwyn and Jordan hired our vintage china for their table settings. The eclectic mix of vintage side plates looked fabulous alongside the jute table runner, collection of old books, an assortment of glass bottles and vintage inspired flowers which were supplied by The Flower Patch in Hamilton. So many lovely rustic wedding ideas included in this one image!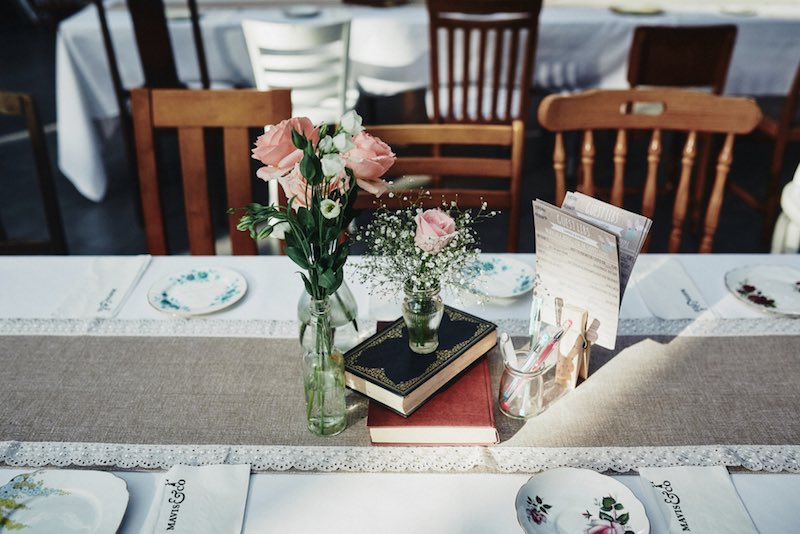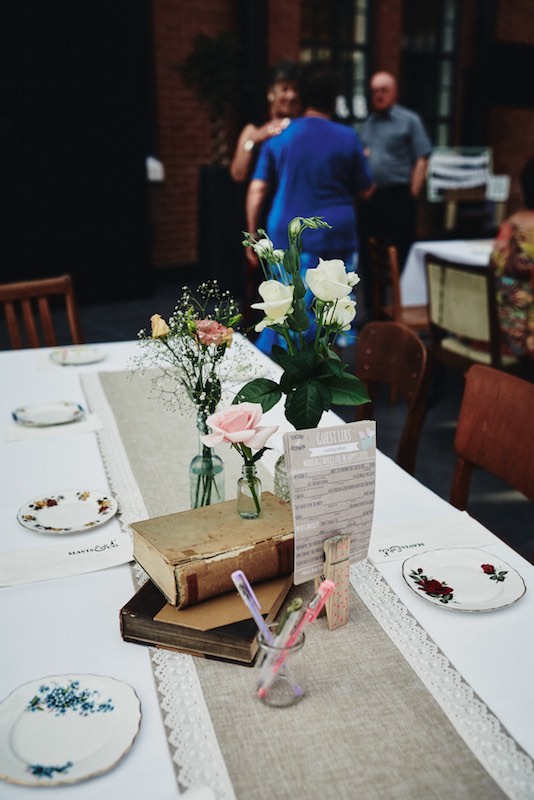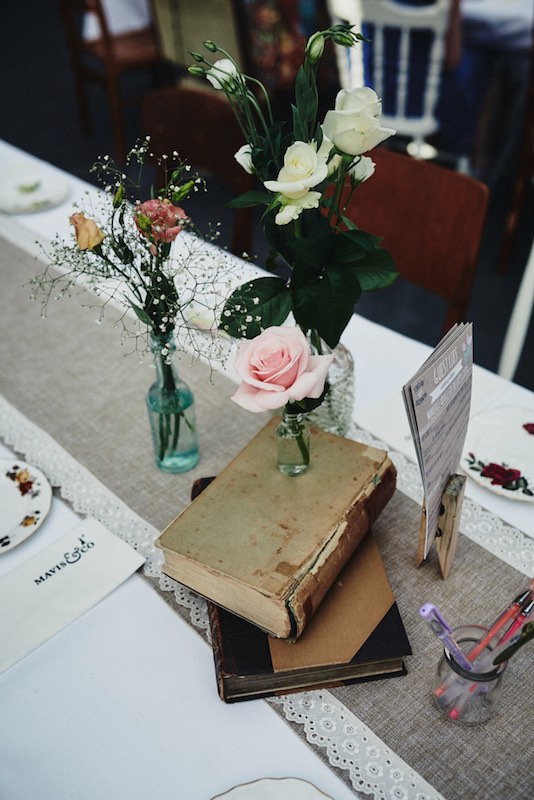 The vintage inspired wedding table name cards were simple yet gorgeous.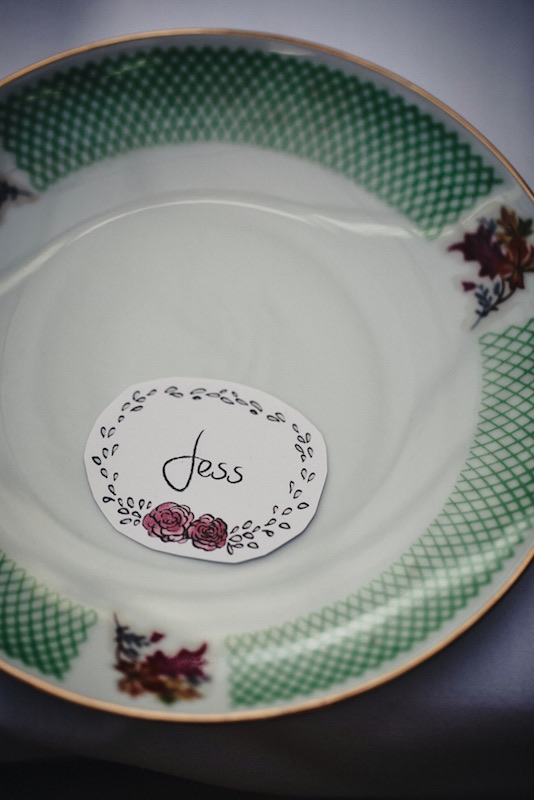 Bronwyn and Jordan wanted to make two large open spaces at The Atrium seem small, homely and relaxed. To achieve this, they collected couches, coffee tables, rugs, clocks, record players and other interesting belongings from the homes of family and friends. The result was perfect! So many beautiful rustic wedding ideas in this one space!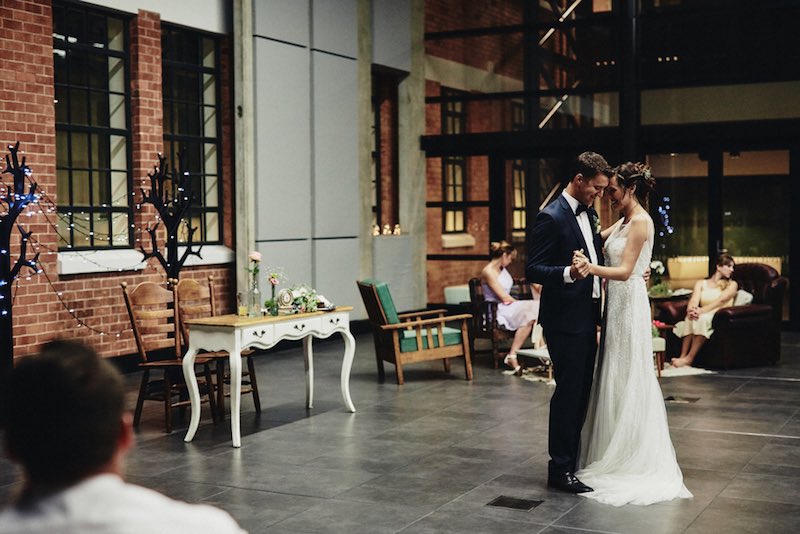 You can see the wonderfully relaxed environment they managed to create.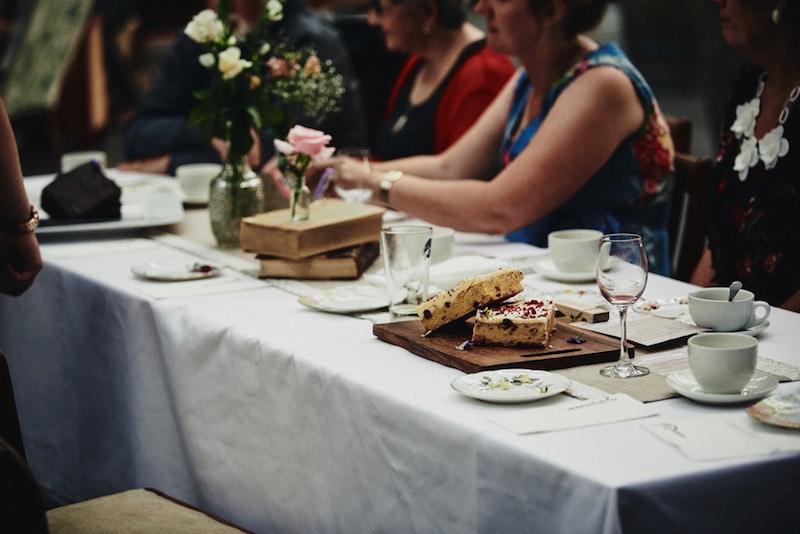 Congratulations, Mr and Mrs Warren! All the best for your future together!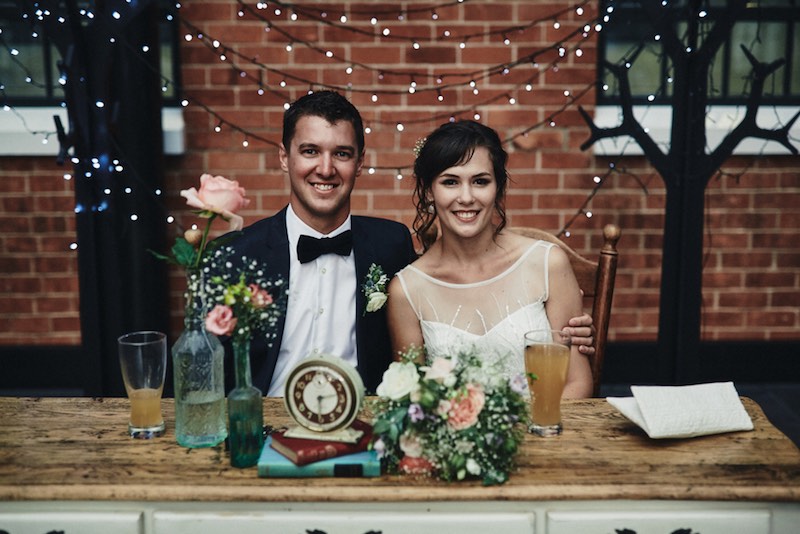 Vendors:
Photography: A Couple of Night Owls
Ceremony Venue: Taitua Arboretum, Hamilton
Reception Venue: The Arium at Wintec, Hamilton
Wedding Dress: Rosa Clara
Flowers: The Flower Patch, Hamilton
Hair and Make Up: Vintage Hair Boutique, Hamilton
Vintage China Hire: Miss Mouse, Auckland