You know how sometimes the planets align and everything comes together perfectly? Well this was the case at Chloe's rainbow party which looked stunning and even ended with a beautiful rainbow across the sky. Chloe's Mum, Anna, creates the most wonderful parties and this one was no exception! So, if you are looking for rainbow party ideas, this wonderful party which used lots of our rainbow party supplies is one to inspire.
One of the best things about rainbow parties is that you can get very creative with the food. Here we share lots of lovely rainbow party food ideas from this wonderful party. Let's start with the cake!!! This rainbow cake is a classic with the rainbow layers which are revealed on cutting. The lovely rainbow cake decoration made using fondant is just gorgeous! Our Wilton 5 layer cake pan set is fab for creating a rainbow layer cake.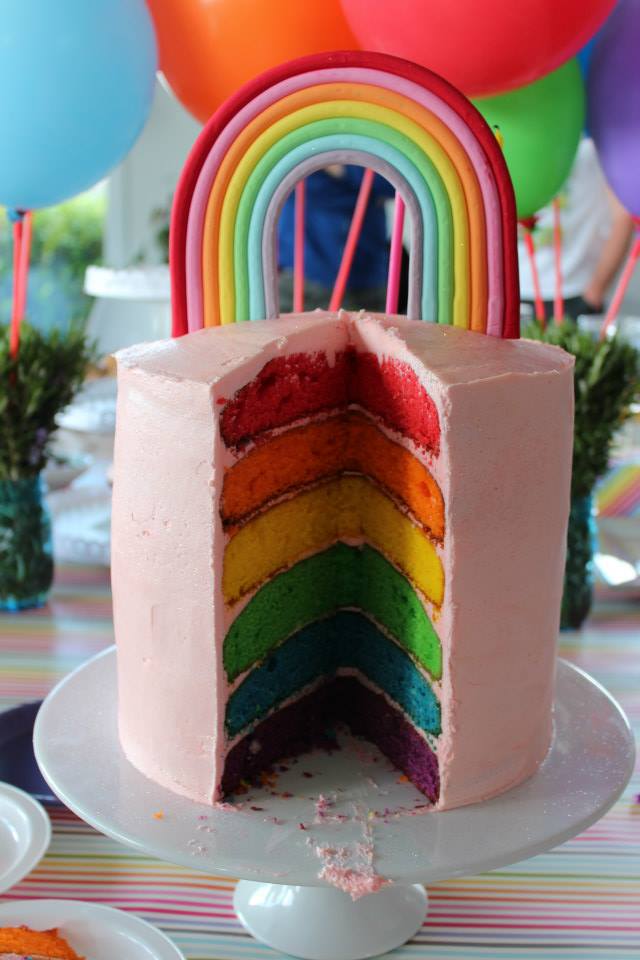 Rainbow jelly takes a little bit of patience to make as you need to wait for each layer to set before you add the next but the results are always spectacular! Don't they look great against our rainbow stripe table runner.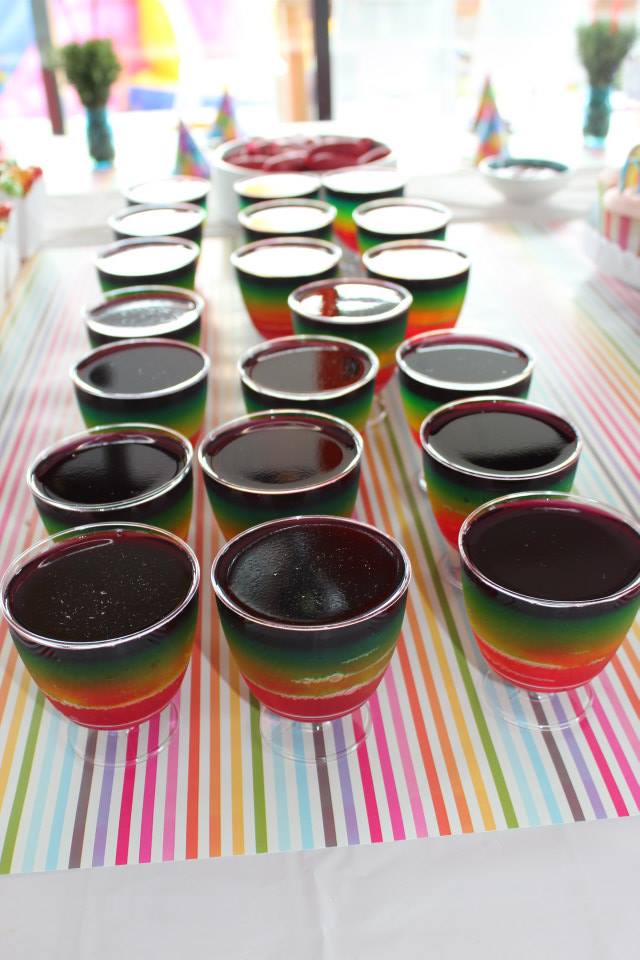 The cupcakes in our rainbow stripe baking cups look amazing. Using the strips of rainbow candy makes for very simple but effect cupcake decorations. They look lovely stacked on the Martha Stewart Cupcake Stand which I know Anna has been able to use at a few parties now.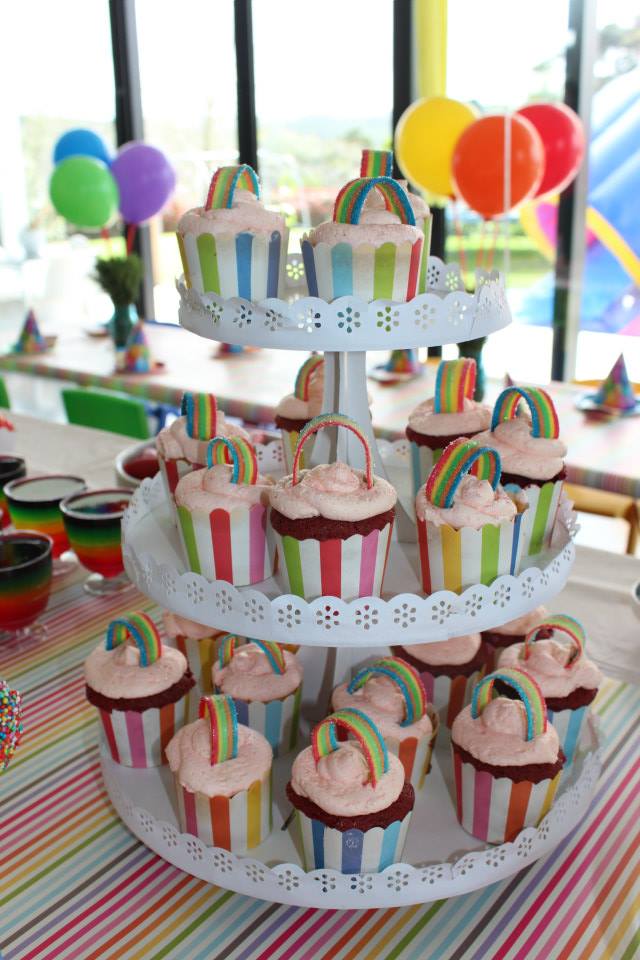 Cake pops!!! Need I say more? These look amazing (and delicious) rolled in rainbow sprinkles.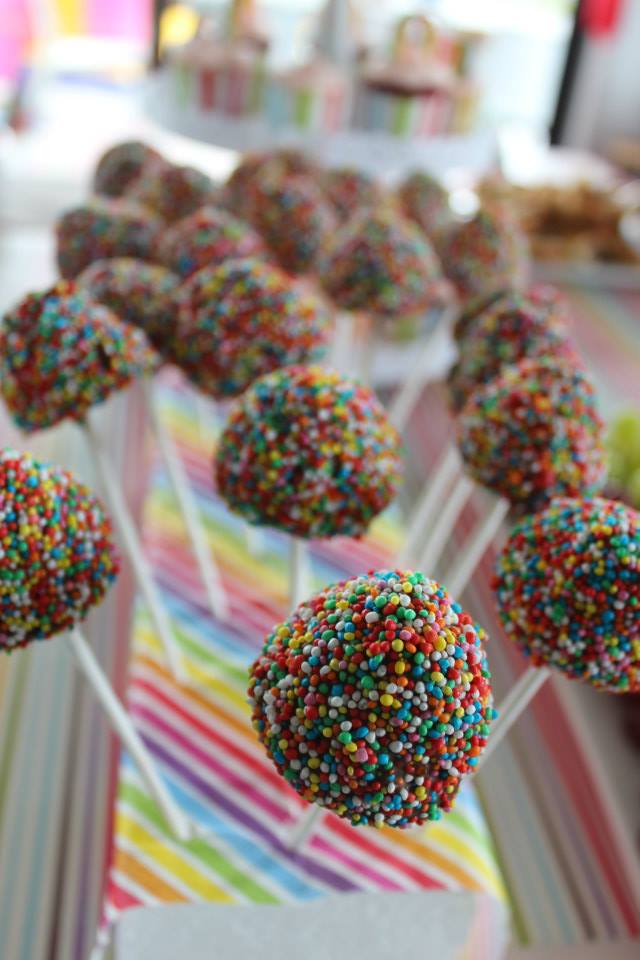 Rainbow popcorn in simple white serving boxes.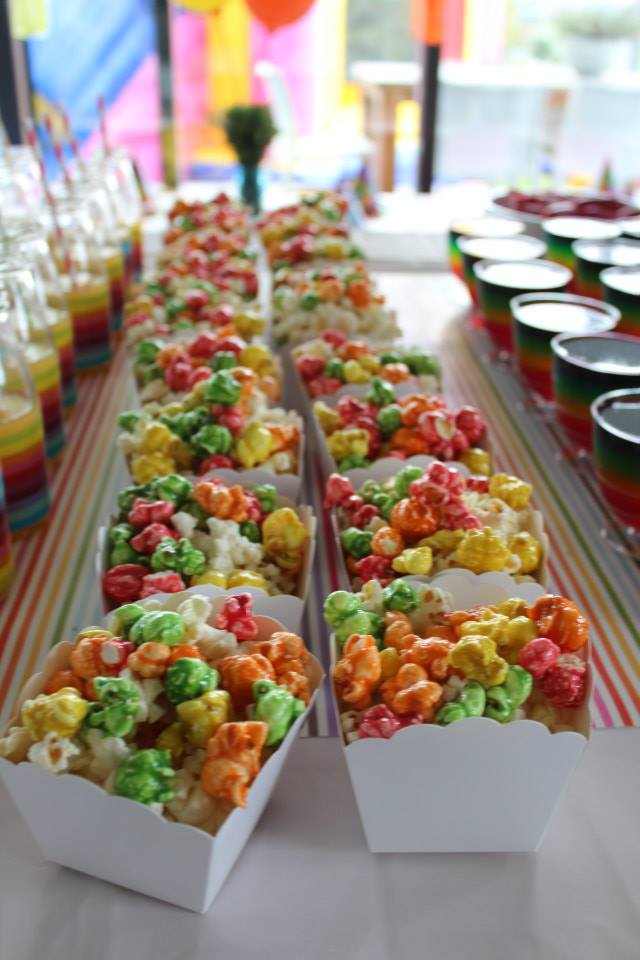 Anna used our rainbow colour bar stickers and wrapped them around mini milk bottles and topped with a rainbow mix of paper straws. You cannot go wrong with these mini glass bottles as you can use them over and over for many parties to come.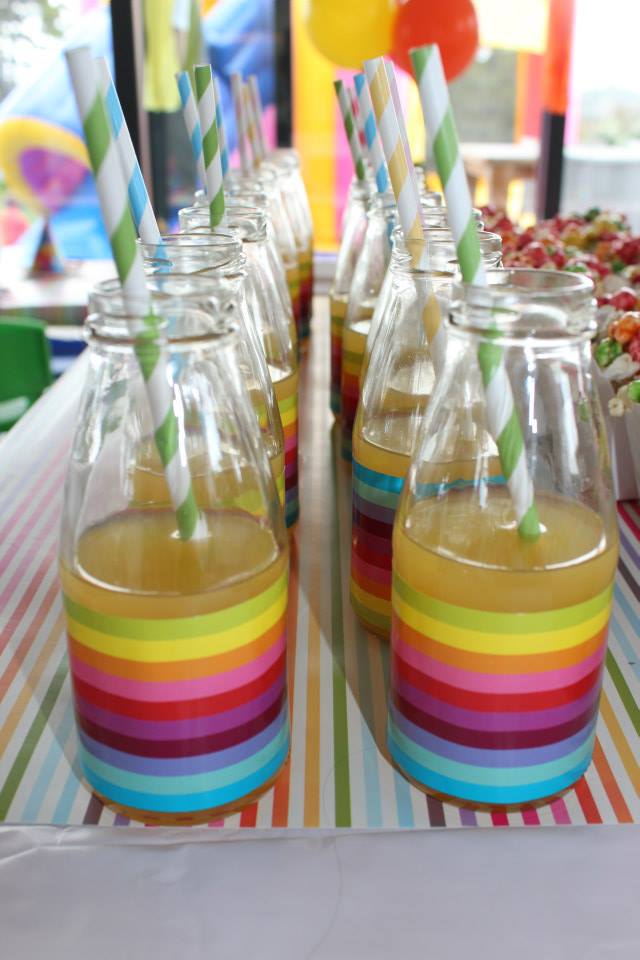 A wonderful selection of rainbow party food and a very cute party table behind featuring our rainbow paper plates and rainbow balloons as party decorations.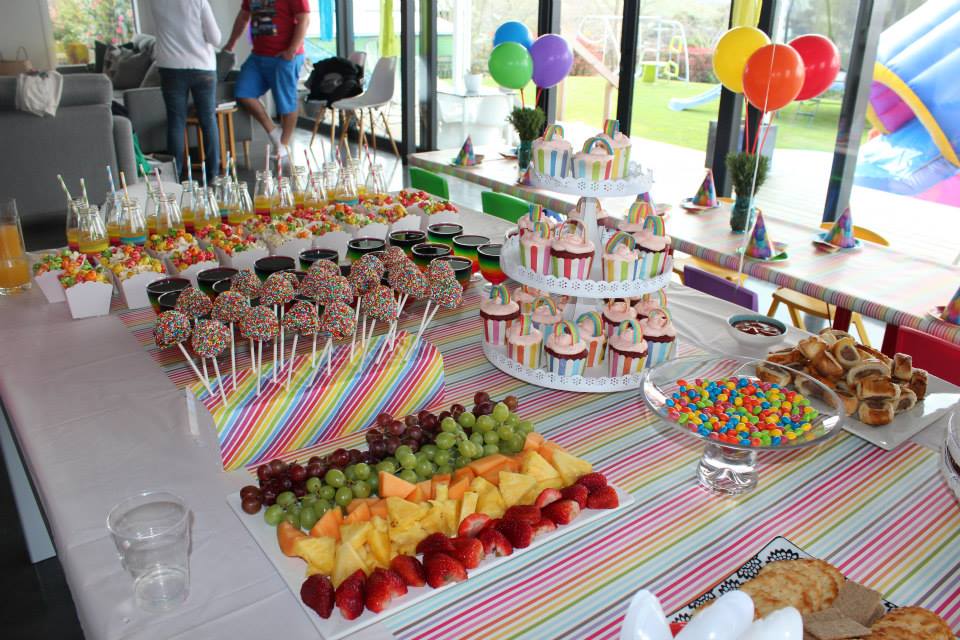 How sweet do the party bag look! Anna used a simple white paper bag which was folded over at the top and one of our rainbow colour bar stickers attached to seal them. Some cute star pegs in rainbow colours were added to the tops. Loving the felt ball garland in the background too!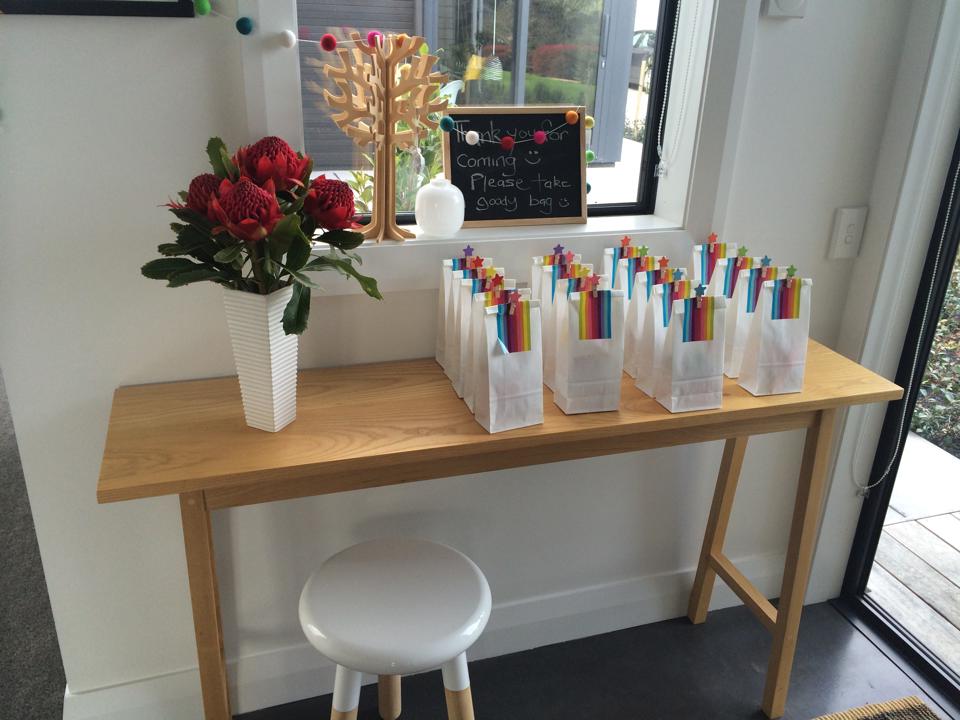 We hope you are inspired by the rainbow party supplies and food used in this gorgeous birthday party. For more rainbow party ideas, you can also see the gorgeous Rainbows and Unicorns party styled by Melanie Layton Photography and our feature on Rainbow Party Supplies.