Balloons are a seriously underrated party decoration! We love them here at Miss Mouse as they are so versatile, cost effective and actually very stylish too! The trick is getting good quality ones and using them well. Here we share some of our top tips when it comes to using balloons as part of your party decorations.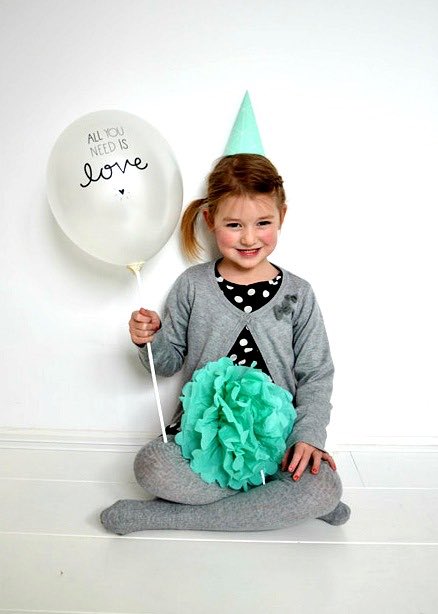 Image Copyright: A Little Lovely Company
1. Use professional quality balloons and don't over inflate them
We know that you put a lot of thought, time and effort into your parties. You don't want to go to bed knowing that your party space looks amazing and then wake up the day of the party to find half of your balloons have deflated or are looking less than perfect. If you have invested in helium filling then do make sure that you are using professional, helium balloons. Even if you are air inflating, a better quality balloon will stand the distance. Also, don't over inflate them. If you start getting that bulge around the neck, they are overinflated and you need to release some air.
2. Cluster them together
Balloons en masse always look amazing! Often more is more when it comes to this party decorating favourite. If you have a large space to decorate, they are a fantastic, economical option.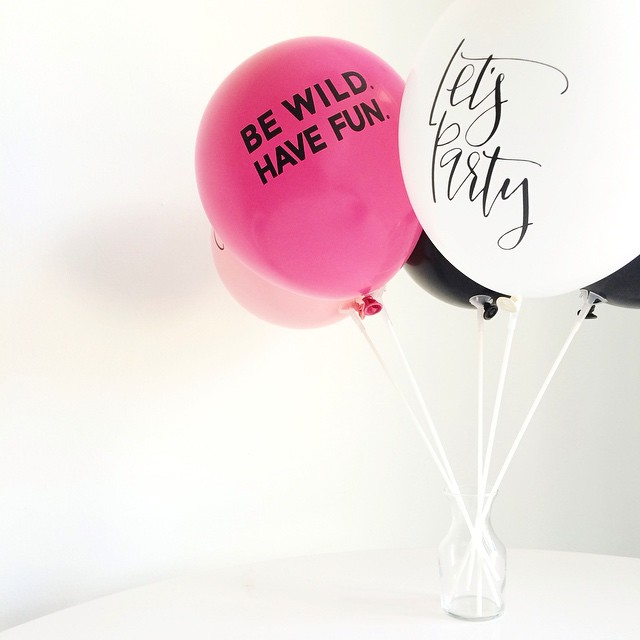 Image Copyright: The Flair Exchange
3. Use stylish printed or boutique balloon options
There are some seriously stylish balloons available these days and we are loving the ones with trendy slogans and typography on them. We are proud to stock the lovely boutique balloons by The Flair Exchange and A Little Lovely Company. They can be used on their own as a feature or grouped with standard block coloured balloons. These are a wonderful option when you are a looking for special birthday party balloons which aren't the stock standard.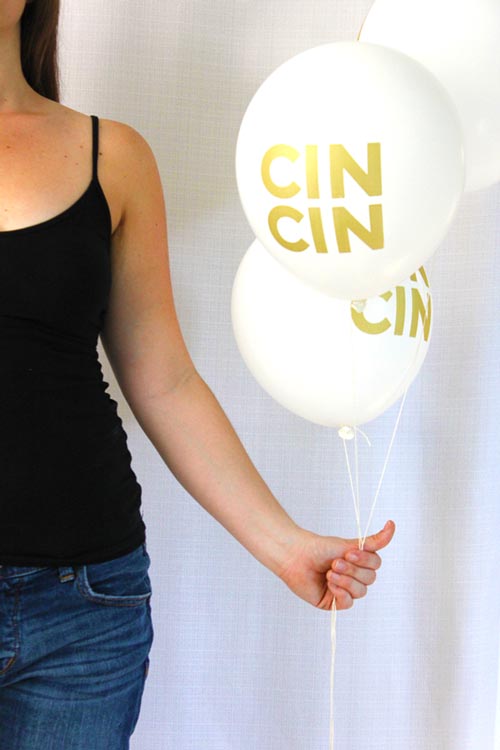 Image Copyright: The Flair Exchange
4. Add confetti or glitter
Nothing beats nude balloons filled with confetti or glitter. These are really easy to do, you simply add the confetti (using a cut off soft drink bottle as a funnel works well) and then inflate. They look great tied off with some curling ribbon or with added tassels when using a jumbo sized balloon.
5. Add in some minis for extra cuteness
Mini balloons are seriously cute! Our 6″ balloons come in a range of colours and they look great clustered together, stuck to the wall (with a little sellotape) or hung from the ceiling. You can also use them to make cake toppers. Note that minis are not good candidates for helium filling. Due to their large surface area to small volume of helium gas, the gas will only last for a few hours. With minis, you are best to hang them or cluster them together along an arch or the like.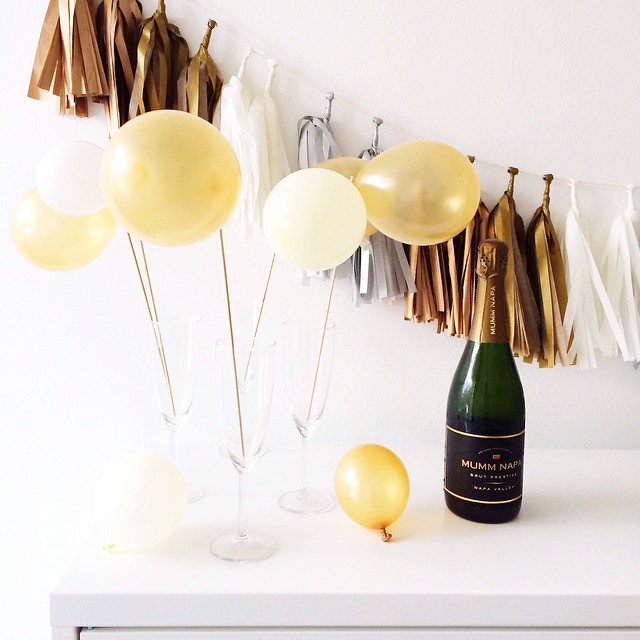 Image Copyright: The Flair Exchange
6. Oversize it and add some tassels
Oversized giant balloons look amazing at weddings! They are a gorgeous prop to work with for your wedding photos too and you can usually get the most popular colour choices. You can use a tassel garland to create the long stream of tassels hanging from your big round balloon. We have lots of tassel garlands available in a huge range of colour combinations so you should be able to find something that is perfect for your event.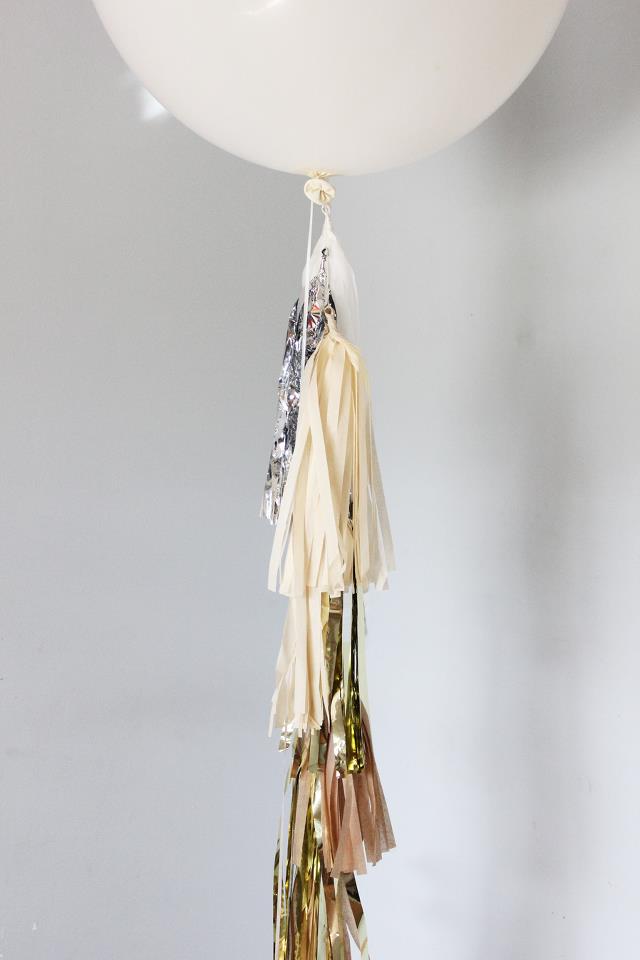 Image Copyright: The Flair Exchange
7. Get crafty!
You can add stickers, paint, nail polish, glitter, mini pom poms…. anything you like to the outside of your balloons. You can even draw on faces (perfect for a minion party). There are some amazing tutorials on Pinterest so get pinning!
8. Go metallic
Giant foil number balloons are very popular at the moment. They make a wonderful statement which you do not need to add much decoration around. We are delighted to now be stocking gold, silver and black number foil balloons.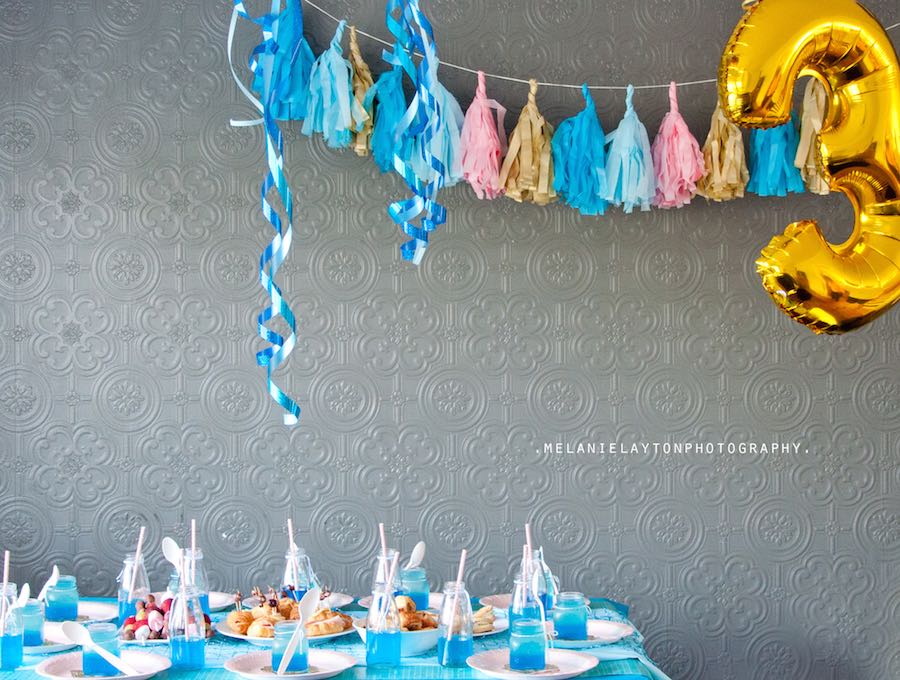 Image Copyright: Melanie Layton Photography
9. Mix them with other party decorations
Balloons look great mixed with tissue paper pom poms. This works particularly well as they bulk out the pom poms which tend to be a more expensive party decoration. Or, you could add a large number balloon next to a gorgeous tassel garland (as seen above). Don't be afraid to experiment!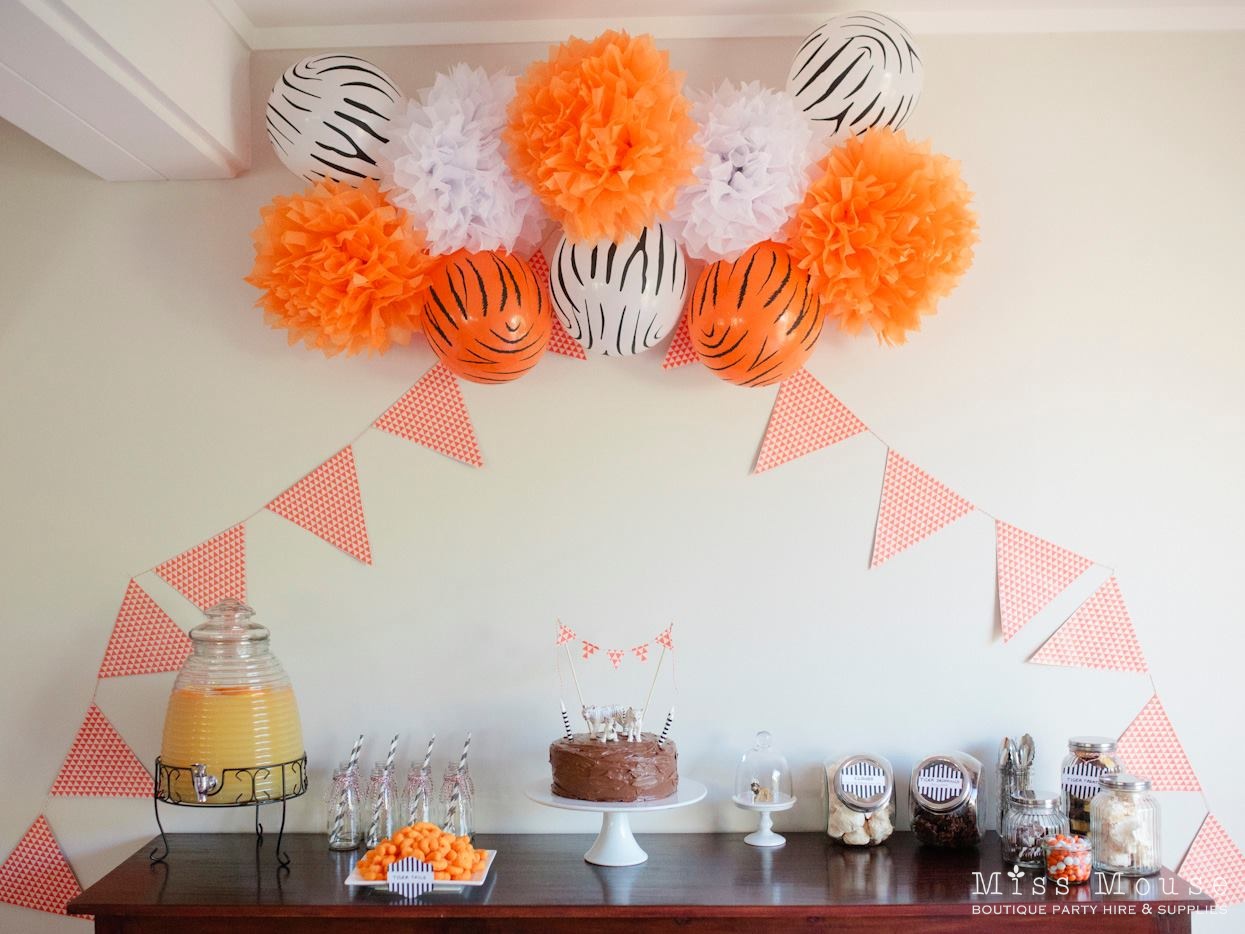 Image Copyright: Miss Mouse Limited; Photography: Dilworth Photography
10. Try shaped balloons for some special details
There are lots of different shaped balloons available but hearts are some of our favourites. These can be helium inflated or air inflated and popped onto sticks. A bunch of hearts is a sweet idea for Valentine's Day or an Alice in Wonderland party theme.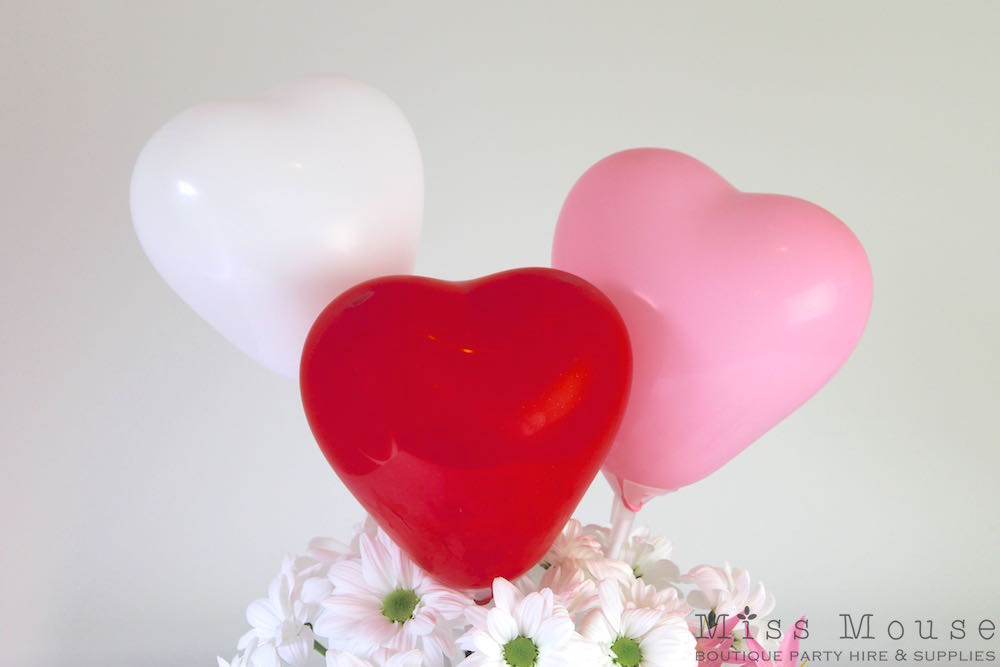 Image Copyright: Miss Mouse Limited
Here at Miss Mouse, we only stock premium, helium quality balloons so that you will not be disappointed with how they look on the day or have any issues with them holding helium gas. And because we are an online shop, it doesn't matter if you are looking for balloon options in Manukau, Christchurch, Invercargill, Wellington, Gisborne or any other part of New Zealand, or Australia for that matter, we can get them out to you quickly for your celebration.
So, what's your favourite idea for getting creative with balloons? If you have some other ideas then please let us know, we'd love to hear them!