If you have toddlers, then you have probably heard of Peppa Pig and her adorable animal family and friends. Planning your own Peppa Pig party for your precious, little one does not have to cost a fortune with the right party supplies and a little ingenuity. We helped Anahera celebrate her Peppa Pig-themed, picnic-style, birthday party in Auckland's beautiful Castor Bay. Listed below are a few pointers to help you spark the imagination of your littlies without having to rent a petting zoo or spending tons of money on overpriced, licensed party supplies.
Kim, Anahera's Mother, did a fantastic job as you can see from the pictures below! She used our pink table cover to add a splash of colour to an otherwise drab picnic table. She also used our mini milk bottles and our vintage paper straws, for the muddy water drinks for the kids. All of the Peppa Pig images/ labels came from Shared Love.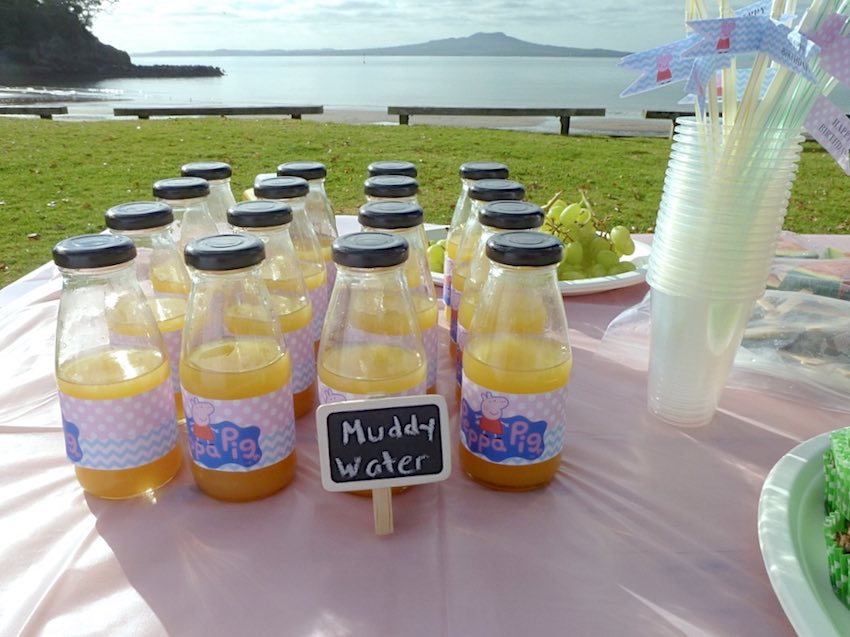 She used our mini chalkboard pegs to point the kids in the direction of the muddy puddle chocolate crackle. The kids couldn't wait to pig out!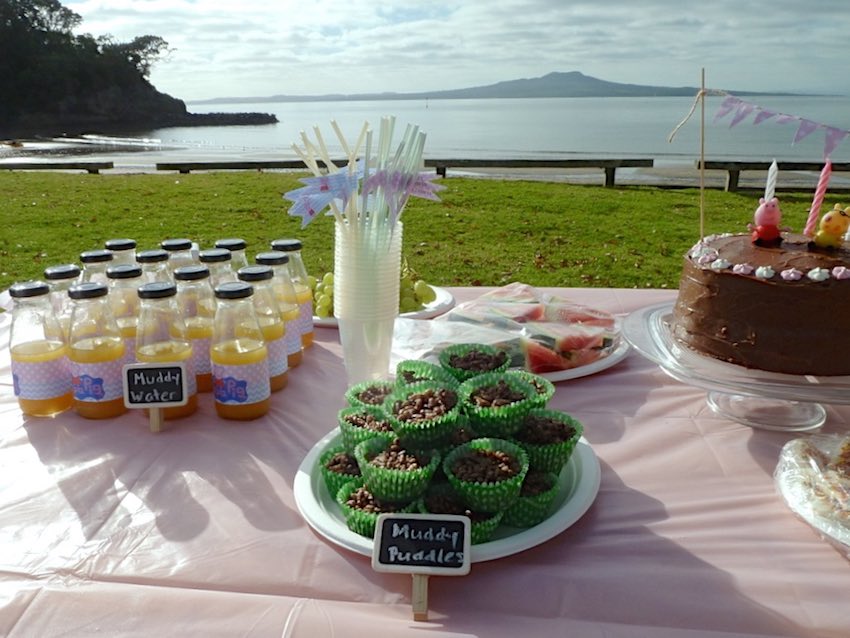 Check out Potato City and the Candy Bar! Kim did an amazing job by simply utilising our party supplies and that D.I.Y. attitude that New Zealander's are known for.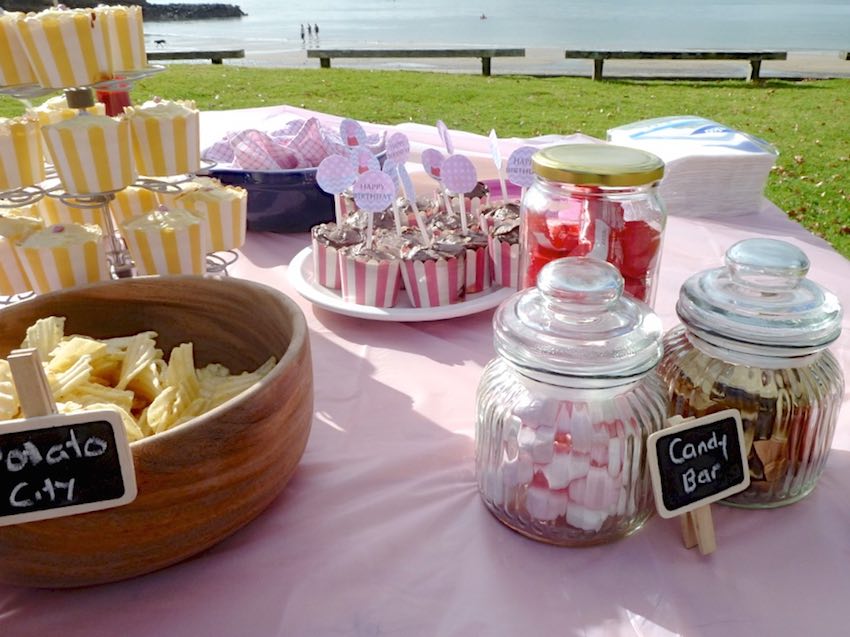 Of course, no birthday party would be complete without the Goodie bag! We provided the classic white party bags and Kim did the rest.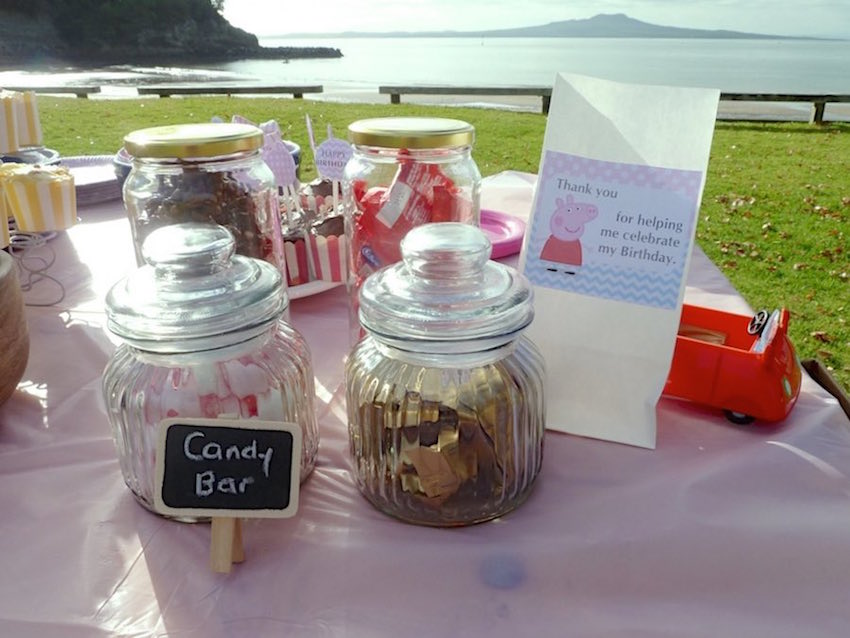 Anahera's Peppa Pig Party was a great success! The great thing about this particular theme is that it can work for little boys as well. Plan your next birthday party for peanuts and check out New Zealand's one-stop shop for boutique party supplies, decorations, and items for hire.