A gender reveal party is a growing trend for a baby shower and a really fun option. They tend to come about from two scenarios. Firstly, it may be that you know the gender of your baby and you use your baby shower as a way to make this announcement. Secondly, you may not know the gender of the baby but have had a radiographer write it on a piece of paper and put into an envelope for you to look at later. In this case, a gender reveal party will be organised by a close family member or friend who will put everything together and surprise the parents-to-be (and guests) with some kind of announcement during the shower.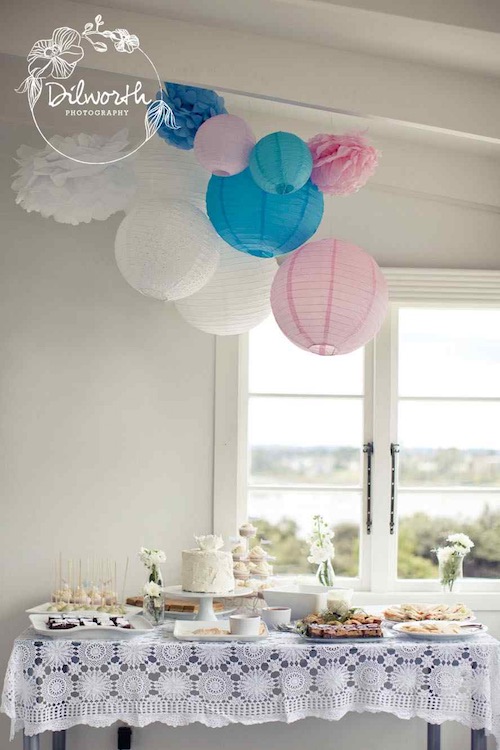 Image copyright: Dilworth Photography (Keri-Anne Dilworth is also the owner of First Light Birth Photography where she captures beautiful images from pregnancy through to the birth and newborn days. Keri-Anne's work is amazing and has been featured in Oh Baby, Little Treasures Magazine and numerous other media publications!)
Planning a gender reveal party is really fun and you can use our tips below to help you along the way. We have included lots of ideas for doing the gender reveal announcement too (see the amazing cakes further below!). Gender reveal parties are typically based around the colour theme of pink and blue but you can use any colour scheme you like.
1. Sending out the baby shower invites
When it is time to send out your baby shower invites, you could look to send a fairly gender neutral invitation which doesn't give much hint to the gender of the baby. Or, you could take our Special Delivery Little Girl and Special Delivery Little Boy invitations and mismatch the envelopes with the invitations (pink invitations in blue envelopes and vice versa). Another option is to make up your own invitations and include something like "Boy or Girl?" or "Sugar and spice and all things nice OR Snips and snails and puppy-dogs tails?".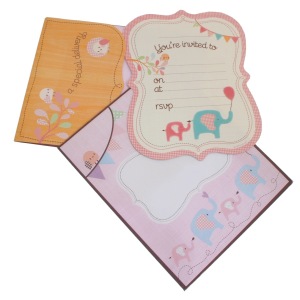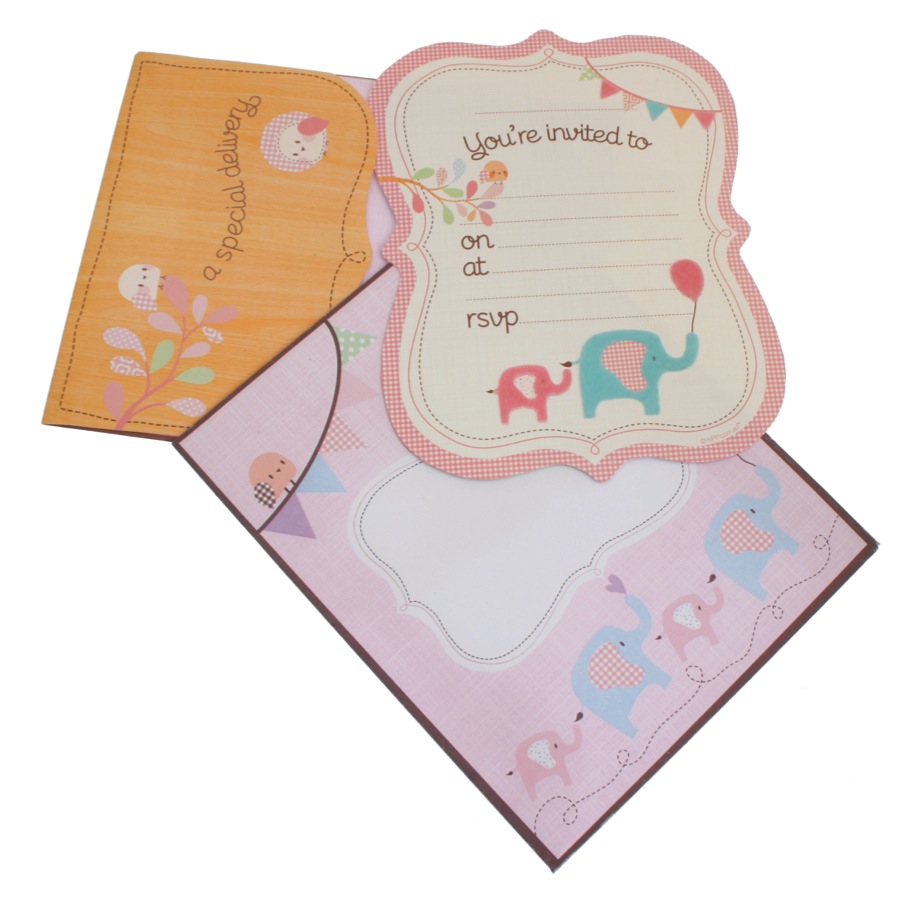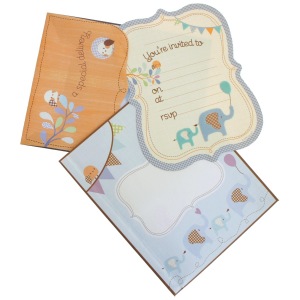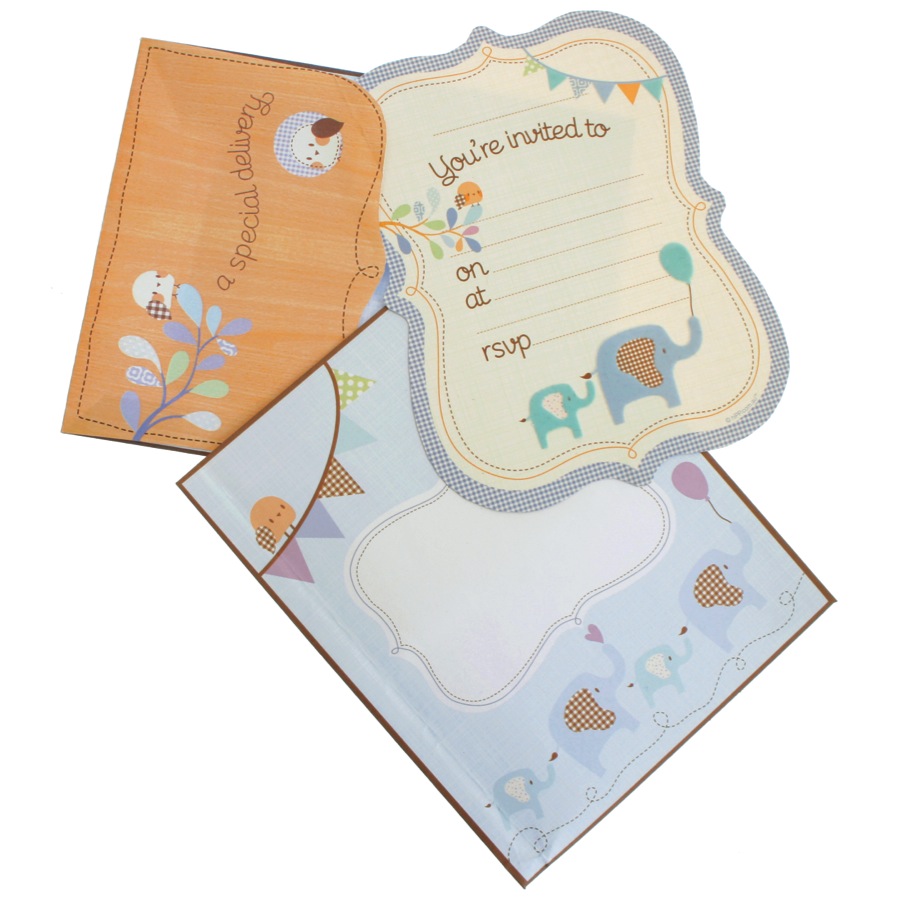 If you would like your guests to join in on the theme you could ask them to dress in or accessorise with pink or blue to cast their vote on the gender of the baby.
2. Setting the scene & decorating your gender reveal party
If you are going with a pink and blue theme, then using a mix of pink and blue paper plates and napkins will really add to the atmosphere of mystery. We love the Marshmallow Pink and Powder Blue ranges for this. Both ranges now have options with metallic confetti designs in pink and gold or blue and silver too which would really add some extra sparkle. For pretty party decorations that includes both pink and blue, the Candy Shoppe tassel garland is gorgeous! These look great above a buffet and can provide a pretty backdrop for photos too. Balloons are always popular so a mix of balloons in pink, blue and white would be perfect!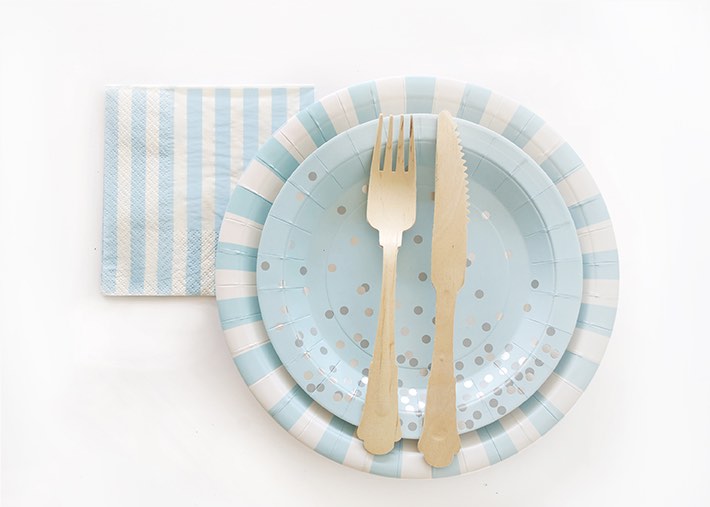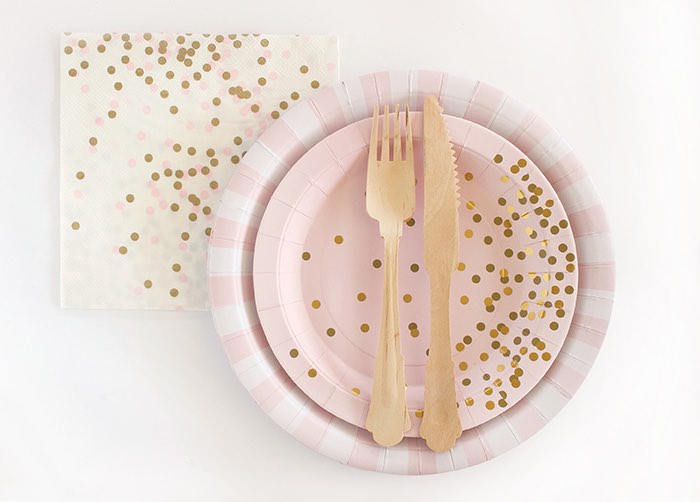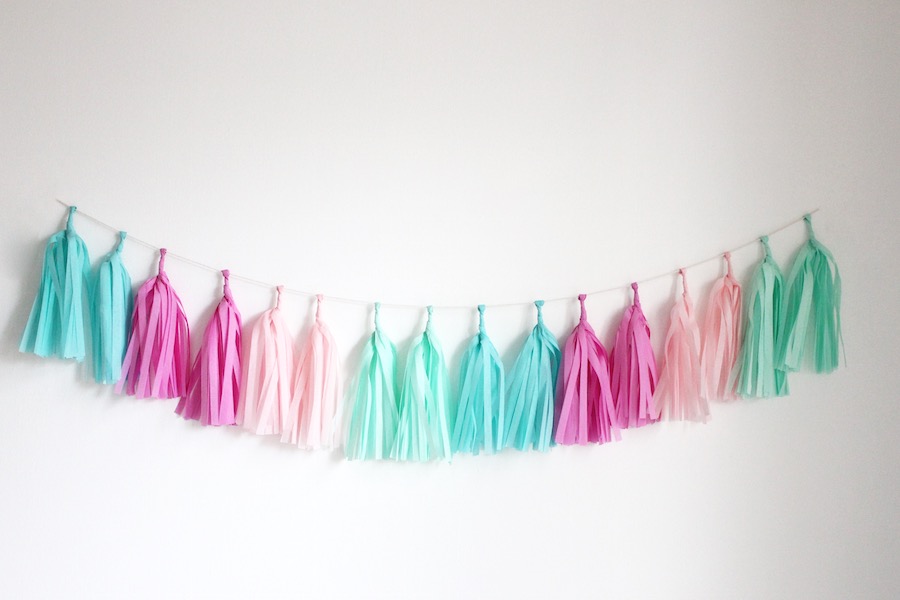 If you don't want to go with the traditional pink and blue options, mint is really lovely colour to use. Our Mint To Be range is a big hit right now and, with gold accents, you could include some mint, gold and white decorations in your baby shower space too.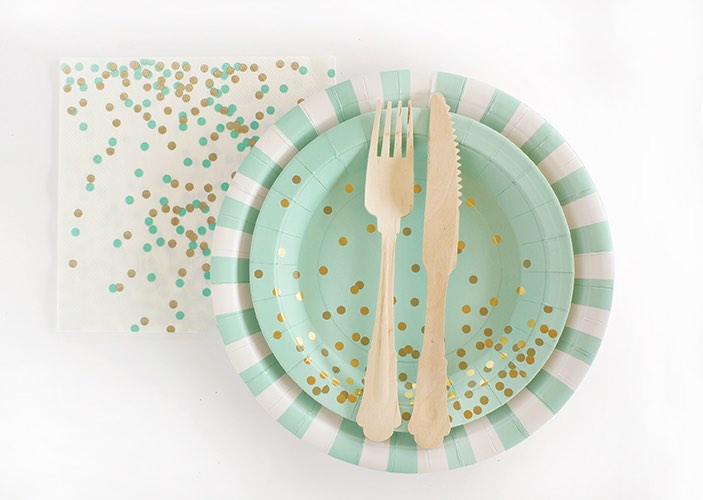 Another great option is to go for a big mix of pastel colours or even bright rainbow or fiesta colours. We love the Summer Bows range as it is a fab mix of spots and bow ties in soft pastels with some bright pops of colour in pink and yellow. For your baby shower decorations, you could use our rainbow tassel garland along with balloons or pom poms in coordinating colours.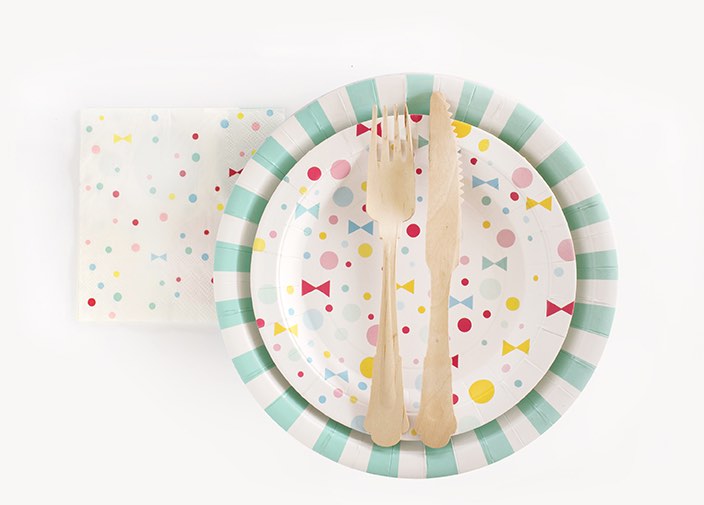 3. Add in some fun baby shower games
All the traditional baby shower games still hold at a gender reveal party. Some fun ideas for adding in some gender mystery fun is to have your guests cast a vote on what they think the gender of the baby will be. If you've asked your guests to come dressed or accessorised in either pink or blue as a way to cast their vote, you could look to have a competition for the best dressed.
4. Making the big announcement
This is obviously the main part of a gender reveal party and there are lots of options available for making this big announcement. Here are the most popular options our customers have used.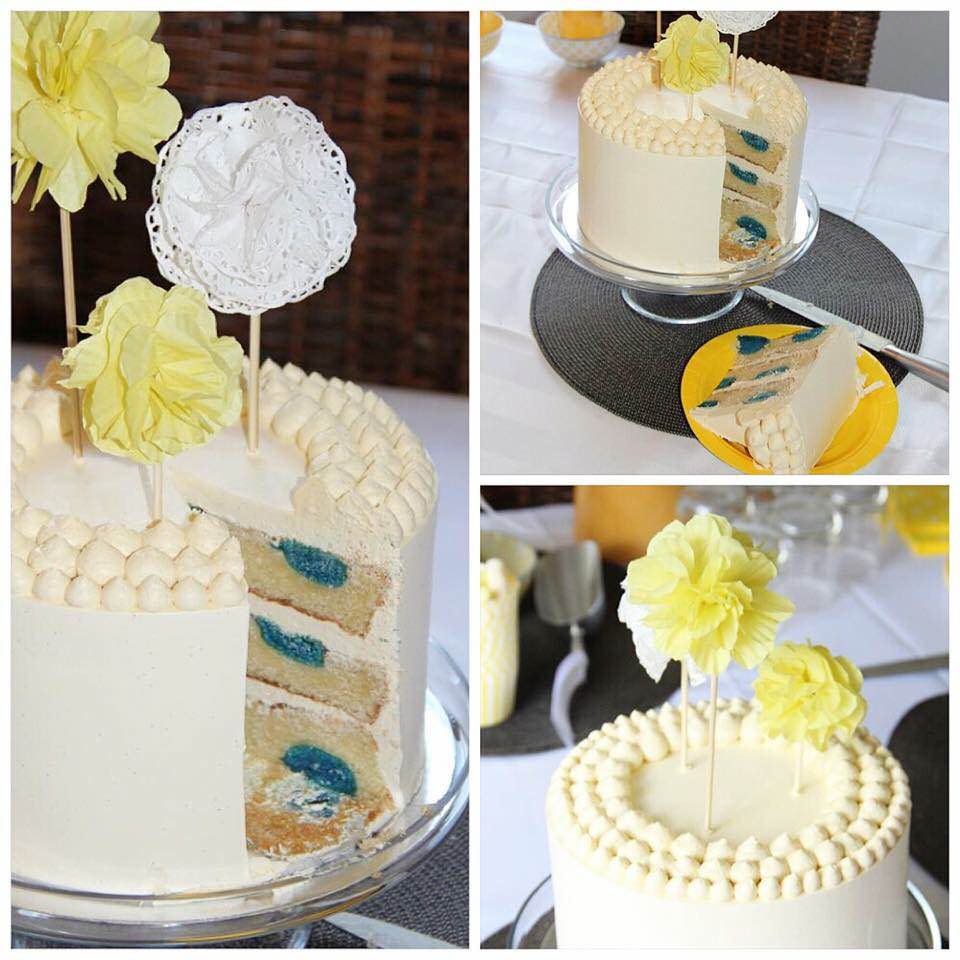 Image copyright: Magnolia Kitchen
A gender reveal cake or cupcakes is a really neat option and probably the most widely used. You can have a basic cake which reveals pink or blue once cut. It may be that the centre of the cake is coloured or you may have a hollowed out section in the centre which is then filled with either pink or blue sweets (your own cake piñata!). A big thank you to Bets from Magnolia Kitchen for sharing these gender reveal cakes with us – they look both amazing and delicious!
A big box filled with helium balloons in either pink or blue. It looks great if you use a mix of standard coloured balloons and printed balloons. You can also add some clear balloons in there too with pink or blue confetti inside (see confetti ideas below). Our Little Girl and Oh Boy balloons would look amazing too! The balloons will fly out of the box when opened and add to the excitement.
A black jumbo balloon filled with either pink or blue confetti which is revealed when popped. For the pink option, we like our Sweetheart and Bright confetti. For the blue option, we suggest our Poolside or Modern confetti.
A big pinata filled with pink or blue confetti.
Unwrapping a baby outfit to suit the gender of the baby.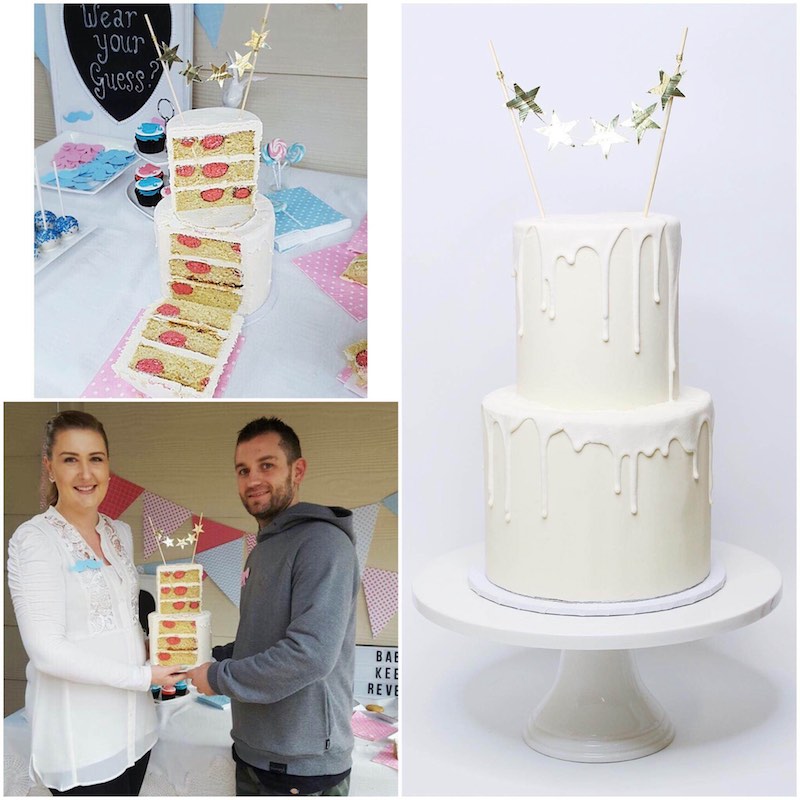 Image copyright: Magnolia Kitchen
We hope these ideas have helped you with planning your gender reveal party. Please feel free to come back to us and show us your party pics, we'd LOVE to see them!